Customer support every day 9-21:00 Toll free hotline: 800 3686

Toll free hotline 9-21:00 800 3686 Stores
Home page
»
»
InnovaGoods UV-Light Liquid Plastic Adhesive
InnovaGoods UV-Light Liquid Plastic Adhesive
17-V0100447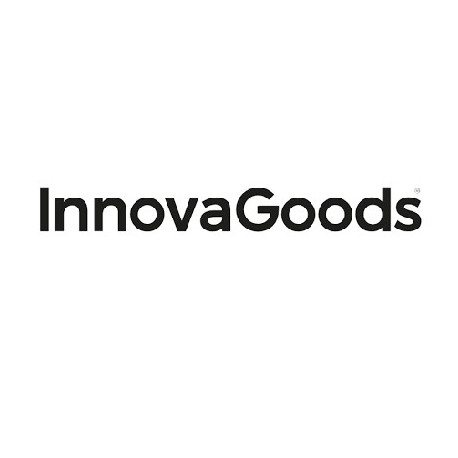 Main info
If you are looking for an infallible adhesive, here is the InnovaGoods Home Tools fast UV-light liquid plastic adhesive! A simple and effective method to stick a multitude of objects with maximum speed and ease. Unlike other common adhesives and glue
Product has been archived
If you are looking for an infallible adhesive, here is the InnovaGoods Home Tools fast UV-light liquid plastic adhesive! A simple and effective method to stick a multitude of objects with maximum speed and ease. Unlike other common adhesives and glues, this innovative infallible glue allows you to reposition the glued pieces into the desired position, then seal them permanently applying the welding with UV light.
Made of liquid plastic with great adhesive power (4 g)
Fast 5-second repair
Durable results
3 steps: clean the surface that needs repairing, apply the liquid adhesive and weld with the ultraviolet light
Suitable for crystal, glass, plastic, wood, metal and ceramics
Can be bent (is flexible), sanded, drilled, polished and painted after repair
Ballpoint pen design (approx. length: 14 cm)
It includes:

2 wipes with alcohol to clean the application surface
Metal case for storage (approx 17,5 x 2 x 3,5 cm)

Packaging in 24 languages (English, French, Spanish, German, Italian, Portuguese, Dutch, Polish, Hungarian, Romanian, Danish, Swedish, Finnish, Lithuanian, Norwegian, Slovenian, Greek, Czech, Bulgarian, Croatian, Slovak, Estonian, Russian, Latvian)
Photopoint offers free shipping for orders over 59€ delivered to Estonia. Take a look in the tab "Delivery" for a more precise delivery estimate.
For this product you can select the desired delivery method at the shopping cart:
Photopoint store Pick-up
Place your order from Photopoint web store and pick your goods up from one of Photopoint`s brick and mortar stores. The delivery to Photopoint store is free even for orders less than 59€. You will be noticed by e-mail when your order is ready for pick-up.
The Photopoint stores are located in Tallinn and Tartu. See the exact locations from here.
Omniva courier delivery
The courier will transport your goods from Photopoint straight to the provided address. The delivery will take place at workdays from 08:00 to 17:00. Hold your phone near you as the courier will call you prior to its arrival. Please make sure there is someone at the destination, eligible to receive the shipment.