Customer support every day 9-21:00 Toll free hotline: 800 3686

Toll free hotline 9-21:00 800 3686 Stores
Xiaomi Mi electric scooter M365, black
122719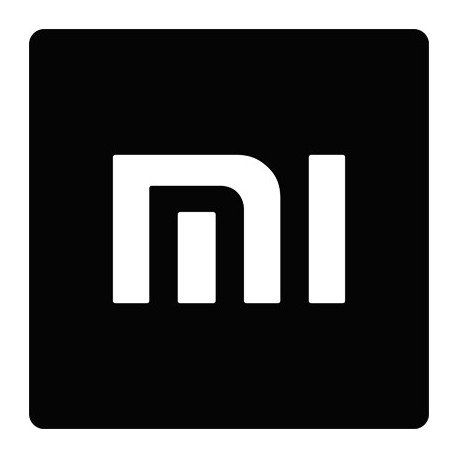 Main info
Foldable electric scooter
Travel distance on one charge 30 km
Maximum speed: 25 km/h
Durable frame carries up to 100 kg
Double brake system & cruise control
Warning: Last items in stock!
Let the journey unfold
Intuitive and easy-to-learn
30 km long-range battery life
Double braking system
Portable folding design
Works as simple as it looks
Every aspect of Mi Electric Scooter is crafted with simplicity in mind. The scooter frame, components and accessories use the same geometric design language that puts usability and the user at the front. A single button kicks the scooter to life and the red design accents add modernity. Mi Electric Scooter is made to look right, and feel right.
Minimally designed – Uniform geometric design elements
Made for comfort – Curved pedal board
Folds up – Simple folding levers
Flip, fold, clip. Folds in 3 easy steps.
Simply flip down the folding lever to fold, and the scooter bell catches onto a latch on the rear wheel. The result is a compact and secure folding design that's perfect for stowing Mi Electric Scooter away at home, in the office, or in the trunk of a car.
Aerospace-grade aluminum frame
The sturdy frame is made of aerospace-grade aluminum, which has a low density and high structural strength. It also has excellent thermal conductivity and corrosion resistance for added durability. At just 12.5kg, Mi Electric Scooter is a great portable size and weight for carry-ons and for maneuvering stairs and pavements.
Anti-slip handle
Provides a great grip and control over the scooter, even for longer rides.
Controlled acceleration
Give the accelerator a gentle downward push and adjust the amount of pressure until you reach a comfortable speed.
Battery life at a glance
4 LED notification lights on the dashboard indicate remaining battery life.
Power button controls
Single press to switch on. Long press to shut down. When Mi Electric Scooter is on, a short single press will switch headlights on/off. Double press to switch between normal and power saving modes.
Ultra-bright headlights
Headlights are essential for night riding, yet not all scooters have them. Mi Electric Scooter features an ultra-bright 1.1W headlights with a range of up to 6 meters for added safety.
Red taillights for braking
Red taillights flash distinctly while braking as a warning to other pedestrians and vehicles on the road.
Front and rear double braking system
Features a disc braking and eABS regenerative anti-lock braking system for an efficient, responsive braking distance of just 4 meters.
30 km long-range battery with smart power management
Several 18650mAh high-capacity lithium batteries supplied by LG deliver up to 30km of travel on a single charge. Smart battery management via the app displays the health of the battery pack and notifies you immediately if there are issues.
Recovers and regenerates energy
In order to extend battery life, Mi Electric Scooter converts and stores kinetic energy during acceleration into electrical power. It is also fitted with regenerative braking for additional power. This enhances the emergency braking experience and improves battery life at the same time.
Ride statistics on the app
Turn your smartphone into your dashboard. Simply pair Mi Electric Scooter via Bluetooth and use the app to view current speed, remaining power, and other real-time riding statistics. Firmware updates ensure that you always have the best riding experience possible.
Cruise control
Using the core cruise control technology in cars, Mi Electric Scooter uses a unique algorithm that receives signal input from speed sensors to maintain smooth and stable cruise control. This reduces tension and fatigue for riders, as well as optimizes battery for longer rides.
Electromagnetic (eABS)
Mechanic rear brake
IP54
Dustproof
Splash proof
Electric scooter
AC adapter
Allen key
Tire pump nozzle
4 × Allen screws
Photopoint offers free shipping for orders over 59€ delivered to Estonia. Take a look in the tab "Delivery" for a more precise delivery estimate.
For this product you can select the desired delivery method at the shopping cart:
Photopoint store Pick-up
Place your order from Photopoint web store and pick your goods up from one of Photopoint`s brick and mortar stores. The delivery to Photopoint store is free even for orders less than 59€. You will be noticed by e-mail when your order is ready for pick-up.
The Photopoint stores are located in Tallinn and Tartu. See the exact locations from here.
Omniva courier delivery
The courier will transport your goods from Photopoint straight to the provided address. The delivery will take place at workdays from 08:00 to 17:00. Hold your phone near you as the courier will call you prior to its arrival. Please make sure there is someone at the destination, eligible to receive the shipment.

This product is in stock and ready for dispatch. Order now from Photopoint web store and this product will be on your doorstep in 1-2 working days.