Nikon D500 + Tamron 17-35mm OSD
107961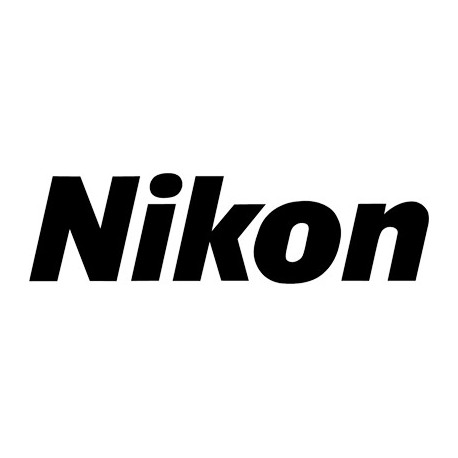 Main info
20.9 megapixel DX format APS-C CMOS sensor
4K UHD 3840 × 2160 25p video recording
153/99 point Multi-CAM 20K AF sensor
Sensor sensitivity up to ISO 1 640 000
WiFi, Bluetooth and NFC connection
20.9 megapixel DX format CMOS sensor and EXPEED 5 image processor
Multi-CAM 20K Autofocus sensor with 153/99 AF points
ISO range of 100-51200 expandable to Lo 1 and Hi 5 (50 – 1640000 equivalent)
Share images instantly with built-in SnapBridge (WiFi® + Bluetooth) capabilities
Shoot cinematic 4K UHD video
Dual card slots - XQD and SD media
Meet the new DX flagship, the Nikon D500. At first glance, it may seem unimposing - but contained within a streamlined camera body is a veritable powerhouse of processing power and technological advances. The D500 is ready to go wherever your passion leads you, capturing everything with stunning clarity, speed and resolution. From busy, low-light cityscapes to thrilling wildlife scenes and fast action shots, the D500 is the ideal companion to your wanderlust. Marvel at the clarity of its cinematic 4K UHD video. Be amazed at its ruggedness and versatility. And, once you've captured your gorgeous photos, admire them on the D500's high resolution tilt touchscreen display and share them via the built-in SnapBridge (WiFi® + Bluetooth) capabilities. No matter what you shoot, you can be sure that the D500 will be up to the task, time and time again.
Your favorite travel companion
The sleek and beautiful D500 goes anywhere you go, bringing along stunning resolution and performance. Packing a lot of power into a smaller camera body thanks to its DX sensor means you can take advantage of the smaller and lighter DX lenses in the NIKKOR line - and when you're travelling, every ounce counts. The best part is, there's no need to sacrifice image quality to gain portability. The D500 strikes the perfect balance with its 20.9 megapixel CMOS sensor, and is ready to capture the exquisite details, colors, and textures this world has to offer. With the D500 at your side - whether you're hiking through the lush landscapes of New Zealand or on safari in Africa - it will be ready to go, effortless and unobtrusive.
Unleash the full potential of the D500
Like every Nikon DSLR, the D500 is best paired with legendary NIKKOR lenses which provide unequalled clarity and versatility. The NIKKOR legacy is unmatched - there's a reason over 95 million have been sold to date. Each lens offers a different view from which to capture your memories. Shooting landscapes or portraiture? The fast AF-S DX NIKKOR 16-80mm f/2.8-4E ED VR could prove to be your best friend. Or, extend your range with the lightweight AF-S DX NIKKOR 55-200mm f/4-5.6G ED VR II, ideal for shooting sports, parades or distant architecture. No matter your choice, pairing the Nikon D500 with renowned NIKKOR lenses is a recipe for success.
Bursting with new technology
The new D500 is a technical marvel, the fruit of Nikon's tireless strides towards producing the world's greatest cameras. To preserve life's most fleeting moments, you need a camera with incredible speed. The EXPEED 5 processor in the D500 opens up a world of possibilities, processing images fast enough to allow up to 10 frames per second so you don't miss a moment of the action. The new Multi-CAM 20K autofocus system provides 153 AF points including 99 cross type points, which together enable you to create images that match your vision. It is also the first Nikon DX camera to utilize the new XQD memory card technology, which provides faster read/write and transfer speeds to fully take advantage of the D500's speed. Not quite ready to upgrade to XQD? That's no problem, as the D500's dual memory card slots can accept SD media as well. Although compact in size, the D500 certainly packs a punch.
There's so much more to see
Not much light to go around? The D500 makes the most out of every bit of available light, giving you the flexibility to produce high quality images in dark environments. With a native ISO range of 100 - 51200, expandable to Lo 1 and Hi 5 (50 – 1640000 equivalent), the versatile D500 is not intimidated by difficult low-light conditions, down to -4 EV. Rich details emerge from the shadows to produce unrivaled quality found only with Nikon cameras and lenses.
As tough as you need it to be
They say that good things come in small packages, and the D500 is no exception. A powerful but smaller sibling of the D5, the D500 features the same durable, rugged build and ergonomics you've come to associate with Nikon DSLRs. Built with rugged magnesium alloy and carbon fiber materials, and featuring dust and water-drop resistance you'll have peace of mind even when shooting in extreme environments. The D500 also leverages a 3.2-inch 2359k-dot tilting RGBW LCD touchscreen, making it easy to get the shot even from high or low angles.
Don't wait to show off your best shots
Now, sharing your amazing photos is easier than ever - the D500's SnapBridge functionality enables multiple built-in connectivity options. Liberated from the constraints of connecting wires, you can transfer your images to a compatible smart device from anywhere in the world using Bluetooth Low Energy (BLE) technology to eliminate the barrier between your camera and smart device. As an added benefit, the D500's built-in Near Field Communication (NFC) capability makes it a breeze to connect the camera to your compatible smart device while the built-in Wi-Fi capability allows for faster wireless image transfer. For those looking for an even faster transfer solution, the D500 is also compatible with the optional WT-7A, enabling transmission of files to an FTP server or computer at speeds of up to 866.7 Mbps.
Cinematic 4K UHD Performance
For the first time in a Nikon DX DSLR, you can harness the power of 4K UHD video recording. Capture every moment in cinematic, ultra high definition detail at up to 30 frames per second, and take advantage of a format that is quickly becoming the gold standard for video recording the world over. Other features include a built-in interval timer and 4K UHD quality time-lapse function, which allows you to easily create 4K UHD time-lapse movies in-camera that are sure to impress.
Lighting the shadows
Built into the D500 is compatibility with Nikon's new radio controlled Advanced Wireless Lighting system. Using radio control technology, when combined with the optional WR-A10/R10 transceiver, the D500 can control and wirelessly fire the SB-5000 Speedlights from another room, around corners or outdoors in bright sunlight. Access controls are easily accessed from the D500's menu and will let you shine light on even more shooting opportunities.
Kit includes:
---
---
90% of customers choose the discount kit
---
Buy this product and get the following extras for free:
---
---
Extended warranties and insurance:
Additional warranty (2 years) - 229,99 €
Insurance (1 year) - 259,99 €
Insurance (2 years) - 439,99 €
Warranty & insurance (2 + 1 years) - 459,99 €
Choose a suitable extended warranty and insurance in checkout..
---
3:2
16:9 aspect ratio available
100 – 51 200
Expandable ISO 50 – 1 640 000
1/3, 1/2 or 1 EV increments
Primary color filter
Low pass filter
AF NIKKOR lenses (including type G and D lenses (some restrictions apply to PC lenses)
AF Nikkor and DX lenses
AI-P NIKKOR lenses
Nikkor non-CPU AI lenses (A and M modes only)
None
Uses in-lens stabilization
Nikon Advanced Multi-CAM 20K sensor
TTL phase detection
Contrast detect autofocus in Live View mode
Auto
Single
Continuous
Tracking
Predictive focus tracking
Manual
Yes
Can be locked by pressing shutter-release button halfway (single-servo AF)
With AF-L/AE-L button
Auto-area
Single spot (all points available)
3D-tracking
Group area
25, 72 or 153 point dynamic-area
Autofocus micro adjustment
TTL metering
180000 pixel RGB sensor
3D color matrix metering III (type G, E and D lenses)
Color Matrix Metering III (other CPU lenses)
Center-weighted metering (weight of 75% given to 8-mm circle in center of frame)
Spot (meters 3.5-mm circle [about 2.5% of frame] center)
±5 EV
1/3 or 1/2 EV increments
1/3, 1/2, 2/3 or 1 EV increments
2 – 9 frames
Electronically-controlled
Vertical-travel focal-plane shutter
1/8000 – 30 sec
1/3, 1/2 or 1 EV increments
Bulb
Program
Aperture priority
Shutter priority
Manual
Single
Continuous (High)
Continuous (Low)
Quiet shutter-release
Mirror lock-up
Self-timer 2 sec
Self-timer 5 sec
Self-timer 10 sec
Self-timer 20 sec
Self timer continuous
Interval timer
Bulb
Still image continuous shooting
10 fps [High]
1 – 9 fps [Low]
Auto
Cloudy
Daylight
Flash
Tungsten
Fluorescent (7)
Custom setting
Color temperature set (2500K - 10000K)
2 to 9 exposures in increments of 1, 2 or 3 EV
[4K UHD] 3840 × 2160 30p/25p
[4K UHD] 3840 × 2160 24p
[FullHD] 1920 × 1080 60p/50p
[FullHD] 1920 × 1080 30p/25p
[FullHD] 1920 × 1080 24p
[HD] 1280 × 720 60p/50p
Integrated stereo microphone
MOV (Video: H.264/MPEG-4 AVC; Audio: Linear PCM stereo)
Type B BriteView Clear Matte Mark II
Quick-return half mirror
Transmission: reflection ratio of 40:60
Yes
With Depth of Field preview button
SD
SDHC
SDHC (UHS-I)
SDHC (UHS-II)
SDXC
SDXC (UHS-I)
SDXC (UHS-II)
XQD
Auto
High speed sync
Slow sync
First curtain sync
Rear curtain sync
Red-eye reduction
Flash exposure compensation
-3 – +1 EV
±2 EV
1/2 or 1/3 EV increments
Yes
ISO 518 standard hot shoe
3.5 mm headphones out
3.5 mm microphone input
Remote controller interface
Nikon wireless remote controller WR-1
Nikon wireless remote controller WR-R10
Nikon multi-function remote cord MC-36
EH-5b AC adapter, requires EP-5B power supply connector
Magnesium alloy body
Carbon fiber materials
Tamron 17-35mm f/2.8-4 DI OSD
Lithium battery EN-EL15
Battery charger MH-25a
UC-E22 USB 3.0 cable
HDMI cable clip
USB cable clip
Shoulder strap
Body mount cover
Photopoint offers free shipping for orders over 59€ delivered to Estonia. Take a look in the tab "Delivery" for a more precise delivery estimate.
For this product you can select the desired delivery method at the shopping cart:
Photopoint store Pick-up

Place your order from Photopoint web store and pick your goods up from one of Photopoint`s brick and mortar stores. The delivery to Photopoint store is free even for orders less than 59€. You will be noticed by e-mail when your order is ready for pick-up.
The Photopoint stores are located in Tallinn and Tartu. See the exact locations from here.
Omniva parcel terminal
You can order the goods to one of the Omniva Parcel terminals. Choose the desired terminal at the shopping cart. As the shipment arrives to the selected terminal, you will be sent an SMS-notification with an unique code. Go to the terminal within a week, enter the code and take your package. It is as simple as that.
See Omniva Parcel terminal locations here.
SmartPOST parcel terminal
Did not find an Omniva terminal at suitable location? Try SmartPost. Choose the desired terminal at the shopping cart. As the shipment arrives to the selected terminal, you will be sent an SMS-notification with an unique code. Go to the terminal within a week, enter the code and take your package. This method actually works for all parcel terminals.
See SmartPOST parcel terminal locations here.
DPD parcel locker
Make sure you check out also the locations of DPD parcel lockers. These are located all over Estonia. The delivery is the same. As the shipment arrives to the selected locker, you will be sent an SMS with a unique code. Go to the locker, enter the code and take your package.
See DPD parcel locker locations here.
Smartpost Finland parcel terminal
SmartPOST Finland is the best way to order goods to Finland. These terminals work the same way as in Estonia. As the shipment arrives to the selected terminal in Finland, you will be sent an SMS-notification with an unique code. Go to the terminal, enter the code and take your package.
See SmartPOST Finland parcel terminal locations here.


Matkahuolto parcel service
Matkahuolto is easy way to order goods to Finland. These are located also in smaller Finnish towns. As the shipment arrives to the selected Matkahuolto outlet, you will be sent an SMS-notification or an e-mail. Go to the outlet, show your ID and take your package.
See Matkahuolto outlet locations here.
Omniva courier delivery
The courier will transport your goods from Photopoint straight to the provided address. The delivery will take place at workdays from 08:00 to 17:00. Hold your phone near you as the courier will call you prior to its arrival. Please make sure there is someone at the destination, eligible to receive the shipment.