Nikon D3500 + 18-140mm AF-S VR Kit, black
108172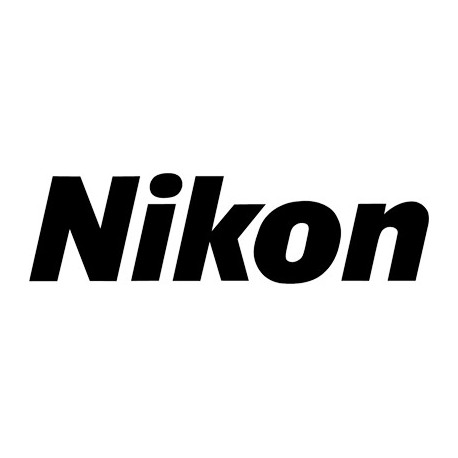 Main info
24.2 megapixel DX format APS-C CMOS sensor
FullHD 1920 × 1080 60p video recording
11 point autofocus sensor
3 inch TFT LCD display
Bluetooth 4.1 for Nikon SnapBridge



The time is now. Shoot brilliantly, share instantly with the D3500.
The D3500 makes it spectacularly easy to shoot and share DSLR-quality images. Nikon's SnapBridge keeps the camera connected to your smart device via Bluetooth so you can actually sync photos as you shoot. Pick up your phone and the photos are there, ready to share: no fuss, no waiting.
And these aren't just any photos. The large 24.2 MP DX-format sensor delivers outstanding low-light results and works together with your NIKKOR lens to achieve artistic-looking background blur. Guide Mode is there to help you develop your photographic skills, while the high-capacity battery ensures the D3500 is always ready to light up your feed.

Blow your friends away: DSLR image quality
With the D3500 in your hands, it's easy to create high-quality images that never fail to impress. Move beyond snapshots and revel in the freedom to achieve dazzling images in low light or to create portraits with smooth background blur. Whether you shoot photos or movies, the large 24.2 megapixel DX-format sensor works with Nikon's powerful EXPEED 4 image processor and your NIKKOR lens to ensure richly detailed results.

Share instantly with SnapBridge: the constant connection with your smart device
Light up your social feeds with DSLR-quality images in seconds! Nikon's game-changing SnapBridge utilises Bluetooth low energy (BLE) technology to let the D3500 maintain a constant, low-power link with your smartphone or tablet. Connecting the camera to your smart device is simple. Once it's done, the connection is always on. The camera can synch photos to your smart device as you shoot, from wherever you are, without you having to reconnect each time. You don't need to worry about draining your camera's battery and you can continue to use your smart device without interruption. SnapBridge works in the background to transfer your images. Simply pick up your smart device and your photos will be there: images synced while you shoot are automatically re-sized so they're easy to review and quick to upload to social media. SnapBridge lets you share it right there in the moment.

Take better images everywhere: the small DSLR that keeps on shooting
Small enough to grab and go, the lightweight D3500 is a brilliant camera with which to create unforgettable high-definition photos and movies. You can shoot for longer and capture up to 1550 shots on one charge thanks to the camera's low-energy design and the high-capacity battery. The large 7.5 cm (3.0 in) high-resolution LCD monitor lets you compose or review shots and apply special effects in perfect clarity. And wherever you are, the in-camera Guide Mode is right there to offer step-by-step assistance should you want it. If you're new to DSLR photography, or want to learn more, Guide Mode is the ultimate assist: like having an expert by your side, this mode shows you exactly how to adjust the camera settings so you can capture great photos and movies.

Go cinematic: Full HD movies
With the D3500, shooting photos is only half the fun. When the occasion calls for video, the camera's D-Movie function lets you record smooth, finely detailed Full HD videos at frame rates up to 50p/60p. Continuous autofocus keeps footage perfectly sharp when the action gets going. And you can easily film street scenes at night, or record the fun at indoor parties, thanks to the camera's wide ISO light-sensitivity range.
Buy this product and get the following extras for free:
---
---
Extended warranties and insurance:
Additional warranty (2 years) - 89,99 €
Insurance (1 year) - 119,99 €
Insurance (2 years) - 199,99 €
Warranty & insurance (2 + 1 years) - 199,99 €
Choose a suitable extended warranty and insurance in checkout..
---
---
Primary color filter
No optical low-pass filter
Nikkor AF-S and AF-I lenses
Other G and D lenses (without AF)
AF lenses (IX NIKKOR and F3AF lenses) are not supported
AI-P lenses are not supported
Non-CPU lenses can be used in mode M without metering
Uses in-lens stabilization
None
Nikon Multi-CAM 1000 sensor
TTL phase detection
Contrast detect autofocus in Live View mode
11
Center point cross-type
Auto
Single
Continuous
Predictive focus tracking
Manual
Face detection
Yes
Can be locked by pressing shutter-release button halfway
By pressing AE-L/AF-L button
Spot
Dynamic-area
Auto-area
3D-tracking (11 points)
TTL metering
420-pixel RGB sensor
0 – 20 EV (matrix or center-weighted metering)
2 – 20 EV (spot metering)
3D color matrix metering II (type G and D lenses)
Color matrix metering II (other CPU lenses)
Center-weighted metering (weight of 75% given to 8-mm circle in center of frame)
Spot (meters 3.5-mm circle [about 2.5% of frame] center)
Assignable to AF/AE-L button through the menu
Yes
Vertical-travel focal-plane shutter
Electronically-controlled
Auto
Scene
Program
Aperture priority
Shutter priority
Manual
Single
Continuous
Quiet shutter-release
Self-timer 2 sec
Self-timer 5 sec
Self-timer 10 sec
Self-timer 20 sec
Remote control (No delay)
Remote control (Quick response)
Bulb
Still image continuous shooting
Auto
Daylight
Cloudy
Shade
Fluorescent (7)
Tungsten
Flash
Manual
[FullHD] 1920 × 1080 60p/50p
[FullHD] 1920 × 1080 30p/25p
[FullHD] 1920 × 1080 24p
[HD] 1280 × 720 60p/50p
20 minutes at highest quality
Built-in monoaural microphone
Microphone sensitivity can be adjusted
MOV (Video: H.264/MPEG-4 AVC; Audio: Linear PCM stereo)
Type B BriteView Clear Matte Mark VII
Quick-return half mirror
Transmission: reflection ratio of 40:60
Auto
Fill flash
Flash off
Slow sync
Rear curtain sync
Manual
Red-eye reduction
Flash exposure compensation
-3 – +1 EV
1/3 EV increments
External flashguns with i-TTL support
Flashguns with standard hot shoe in manual mode
Yes
ISO 518 standard hot shoe
With optional WU-1a Mobile Adapter
EH-5b AC Adapter; requires EP-5A Power Connector
Nikkor AF-S DX 18-140mm f/3.5-5.6G ED VR
Li-ion battery EN-EL14
Battery charger MH-24
Shoulder strap
Body mount cover
Photopoint offers free shipping for orders over 59€ delivered to Estonia. Take a look in the tab "Delivery" for a more precise delivery estimate.
For this product you can select the desired delivery method at the shopping cart:
Photopoint store Pick-up

Place your order from Photopoint web store and pick your goods up from one of Photopoint`s brick and mortar stores. The delivery to Photopoint store is free even for orders less than 59€. You will be noticed by e-mail when your order is ready for pick-up.
The Photopoint stores are located in Tallinn and Tartu. See the exact locations from here.
Omniva parcel terminal
You can order the goods to one of the Omniva Parcel terminals. Choose the desired terminal at the shopping cart. As the shipment arrives to the selected terminal, you will be sent an SMS-notification with an unique code. Go to the terminal within a week, enter the code and take your package. It is as simple as that.
See Omniva Parcel terminal locations here.
SmartPOST parcel terminal
Did not find an Omniva terminal at suitable location? Try SmartPost. Choose the desired terminal at the shopping cart. As the shipment arrives to the selected terminal, you will be sent an SMS-notification with an unique code. Go to the terminal within a week, enter the code and take your package. This method actually works for all parcel terminals.
See SmartPOST parcel terminal locations here.
DPD parcel locker
Make sure you check out also the locations of DPD parcel lockers. These are located all over Estonia. The delivery is the same. As the shipment arrives to the selected locker, you will be sent an SMS with a unique code. Go to the locker, enter the code and take your package.
See DPD parcel locker locations here.
Smartpost Finland parcel terminal
SmartPOST Finland is the best way to order goods to Finland. These terminals work the same way as in Estonia. As the shipment arrives to the selected terminal in Finland, you will be sent an SMS-notification with an unique code. Go to the terminal, enter the code and take your package.
See SmartPOST Finland parcel terminal locations here.


Matkahuolto parcel service
Matkahuolto is easy way to order goods to Finland. These are located also in smaller Finnish towns. As the shipment arrives to the selected Matkahuolto outlet, you will be sent an SMS-notification or an e-mail. Go to the outlet, show your ID and take your package.
See Matkahuolto outlet locations here.
Omniva courier delivery
The courier will transport your goods from Photopoint straight to the provided address. The delivery will take place at workdays from 08:00 to 17:00. Hold your phone near you as the courier will call you prior to its arrival. Please make sure there is someone at the destination, eligible to receive the shipment.