Nikon D750 + 24-120mm VR Kit
38053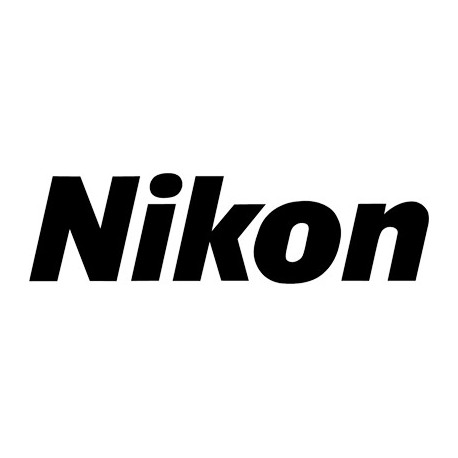 Main info
24.3 megapixel full frame FX CMOS sensor
Sensitivity up to ISO 51 200
AF sensor with 51 focusing points
FullHD 1920 × 1080 50p video recording
Integrated WiFi connectivity
Warning: Last items in stock!



Nikon D750 body
+ Nikkor AF-S 24-120mm f/4.0 G ED VR stabilized normal zoom lens

For those who find inspiration everywhere, who switch between stills and video without missing a beat, who want the look only a full-frame D-SLR can achieve and who love sharing their shots, the D750 is the tool to unleash your artistry. With features inspired by D4S and D810, the D750 brings dazzling image quality, cinematic video capabilities and pro-inspired handling in a nimble design with a tilting Vari-angle LCD and built-in Wi-Fi connectivity. Enthusiasts upgrading from a DX-format D-SLR will marvel at the D750's full-frame performance. Pros seeking a primary or secondary camera for fast-paced shoots will appreciate the D750's familiar handling and speed. And filmmakers looking for a compact D-SLR to bring a production to life or to capture B-Roll will find the D750 a perfect fit. The D750 is a thrilling centerpiece of an exceptional imaging system.

A serious tool for serious shooters
The D750 has a feature set unlike full-frame D-SLRs its size. It uses the same autofocus and metering technology as the D4S and the D810—Nikon's powerful 51-point AF system with 15 cross-type sensors and 3D Color Matrix Metering III with a 91,000-pixel RGB sensor. It's fast and responsive; shoot 6.5 fps at full resolution. And it's endlessly versatile; shoot stills in multiple formats, video with enhanced definition, smooth time-lapse sequences up to 9,999 shots in-camera and more—all with stunning sharpness and rich tonality. Open new compositional possibilities with its 3.2-inch 1,229k dot tilting Vari-angle LCD display, or use a compatible smartphone or tablet as a remote monitor for Live View shooting.

24.3MP FX-format sensor and EXPEED 4
Like every Nikon full-frame D-SLR, the D750 achieves a level of image quality few other manufacturers can match. Its newly designed 24.3MP FX-format CMOS image sensor is paired with EXPEED 4 image processing for fast frame rates, a low noise, wide ISO range of 100 to 12,800 (expandable up to ISO 51,200), Full HD video with enhanced definition and reduced noise at high ISO sensitivities, minimal moiré, jaggies and false colors and a Nikon first—autofocus performance down to -3EV. Paired with the versatile array of full-frame or DX-format NIKKOR lenses, the D750 is capable of telling any story you can imagine.

Cutting edge HD video capabilities
With professional video capabilities inspired by the D810 and an array of inputs and outputs, the D750 is as well-suited for recording daily life and events as it is for filmmaking and videography. Simultaneously record uncompressed and compressed Full HD 1080 footage at 60/50/30/25/24p. Manually control ISO, shutter speed and aperture while recording—even use Power Aperture control for smooth iris transitions and Auto ISO for smooth exposure transitions. Use Highlight Display with zebra stripes to confirm exposure, apply Flat Picture Control for easier color grading in post and record at low and high angles with the 3.2-inch tilting Vari-angle LCD.

Built-in Wi-Fi sharing and remote control
Sharing and transferring your favorite D750 photos is fast, easy and fun. Wirelessly connect to the D750 with a compatible smartphone or tablet, browse the camera's memory card, download your favorite shots and then email them, text them or upload them to your favorite website. You can also use your smart device as a remote monitor and control for the D750—see what the camera sees and fire the shutter. For faster wireless transfers, transmit images over FTP using the WT-5A Wireless Transmitter + UT-1 Communication Unit. (Advanced shooters can use a web browser on a smartphone or tablet in HTTP mode to operate camera controls and begin Live View shooting.)

Enjoy the view
A first for a Nikon full-frame D-SLR, the D750 features a 3.2-inch 1,229k dot tilting Vari-angle LCD display. It has RGBW alignment and color balance customization, so it can be matched to an external monitor. Use it to shoot from high and low angles, to spot-select white balance during Live View shooting, to access the intuitively redesigned Info. display or to change settings quickly from the separate Photo Shooting and Movie Shooting menus. Match your view and your vision with the 100% coverage optical viewfinder, which has a bright, clear organic EL display system for making adjustments without taking your eye off the action.

Nimble design
Another first for a Nikon full-frame D-SLR, the D750 employs a compact, lightweight and slim monocoque body design. The front body and front cover are constructed from carbon-fiber reinforced thermoplastics, while the rear and top covers are magnesium alloy, for a balanced combination of nimbleness and ruggedness. This slim styling and ergonomic layout allows for ample grip space and comfortable handling. And with its energy saving EXPEED 4, you can expect to keep shooting for up to 1,230 shots and up to 55 minutes of recording time.

A creative mix
The D750 is designed to ignite your creativity. It has extensive auto bracketing—up to nine frames in 1/3, 1/5 or 1 EV steps. The already impressive dynamic range of the D750's image sensor can be enhanced with built-in HDR shooting. Combine multiple exposures into one dramatically rich image in-camera. The Special Effects mode lets you apply creative effects like Selective Color, Color Sketch, Miniature Effect and more in real time to both stills and HD videos.
Buy this product and get the following extras for free:
---
---
Extended warranties and insurance:
Additional warranty (2 years) - 129,99 €
Insurance (1 year) - 199,99 €
Insurance (2 years) - 339,99 €
Warranty & insurance (2 + 1 years) - 329,99 €
Choose a suitable extended warranty and insurance in checkout..
---
---
Blog posts mentioning this product:
3:2
5:4, 1:2 aspect ratio available
100 – 12 800
Expandable to ISO 51 200
1/3 EV increments
Manual cleaning and Dust Delete Data acquisition
AF NIKKOR lenses (including type G and D lenses (some restrictions apply to PC lenses)
Nikkor DX lenses (using DX 24 x 16 1.5x image area)
AI-P NIKKOR lenses
Nikkor non-CPU AI lenses (A and M modes only)
None
Uses in-lens stabilization
Nikon Advanced Multi-CAM 3500FX II sensor
TTL phase detection
Contrast detect autofocus in Live View mode
Single
Continuous
Tracking
Manual
Auto-area
Spot
9, 21 or 51 point dynamic-area
3D-tracking
Group area
Autofocus micro adjustment
91000-pixel RGB sensor
TTL metering
0 – 20 EV (matrix or center-weighted metering)
2 – 20 EV (spot metering)
3D color matrix metering II (type G and D lenses)
Center-weighted (weight of 75% given to 12-mm circle in center of frame)
Spot (meters 3.5-mm circle [about 2.5% of frame] center)
Color matrix metering II (other CPU lenses)
±5 EV
1/3 or 1/2 EV increments
2 or 3 EV increments
2 – 5 frames
1/3, 1/2, 2/3 or 1 EV increments
2 – 9 frames
Electronically-controlled
Vertical-travel focal-plane shutter
1/4000 – 30 sec
Bulb
1/3 EV increments
Auto
Scene
Program
Aperture priority
Shutter priority
Manual
Special effects
User (2)
Single
Continuous (High)
Continuous (Low)
Self-timer 2 sec
Self-timer 5 sec
Self-timer 10 sec
Self-timer 20 sec
Quiet shutter-release
Quiet continuous
Mirror lock-up
Remote control (No delay)
Remote control (Quick response)
Bulb
Interval timer
Still image continuous shooting
6.5 fps [High]
1 – 6 fps [Low]
3 fps [Quiet continuous]
Auto
Daylight
Cloudy
Shade
Tungsten
Fluorescent (7)
Manual
Color temperature (K)
2 - 3 exposures
In steps of 1, 2 or 3
[FullHD] 1920 × 1080 60p/50p
[FullHD] 1920 × 1080 30p/25p
[FullHD] 1920 × 1080 24p
[HD] 1280 × 720 60p/50p
20 minutes at highest quality
29 minutes 59 seconds at normal quality
Integrated stereo microphone
8 bit uncompressed
Sound output via HDMI also possible
YCbCr 4:2:2
MOV (Video: H.264/MPEG-4 AVC; Audio: Linear PCM stereo)
Type B BriteView Clear Matte Mark III
Quick-return half mirror
Transmission: reflection ratio of 40:60
Slot 2 can be used for overflow or backup storage or for separate storage of copies created using RAW+JPEG
Pictures can be copied between cards
Eye-Fi card support
FLU card support
Photos can be copied between cards
Auto
Fill flash
Flash off
High speed sync
Slow sync
Rear curtain sync
Wireless
Manual
Red-eye reduction
Flash exposure compensation
-3 – +1 EV
1/3, 1/2 or 1 EV increments
External flashguns with i-TTL support
Yes
ISO 518 standard hot shoe
AV out (NTSC/PAL)
miniHDMI (Type C)
3.5 mm microphone input
3.5 mm headphones out
Remote controller interface
Via connected smartphone
Nikon remote release cord MC-DC2
Nikon wireless remote control ML-L3
Yes (dual axis, can be displayed on screen or viewfinder)
EH-5b AC adapter, requires EP-5B power supply connector
Magnesium alloy body details
Dustproof and weatherproof
Nikkor AF-S 24-120mm f/4.0G ED VR
Normal zoom lens
Battery charger MH-25a
Camera strap AN-DC14
Body mount cover
Lithium battery EN-EL15
Eyepiece cap DK-5
Rubber eyecup DK-21
USB cable UC-E17
ViewNX 2 software CD-ROM
Photopoint offers free shipping for orders over 59€ delivered to Estonia. Take a look in the tab "Delivery" for a more precise delivery estimate.
For this product you can select the desired delivery method at the shopping cart:
Photopoint store Pick-up
Place your order from Photopoint web store and pick your goods up from one of Photopoint`s brick and mortar stores. The delivery to Photopoint store is free even for orders less than 59€. You will be noticed by e-mail when your order is ready for pick-up.
The Photopoint stores are located in Tallinn and Tartu. See the exact locations from here.
Omniva parcel terminal
You can order the goods to one of the Omniva Parcel terminals. Choose the desired terminal at the shopping cart. As the shipment arrives to the selected terminal, you will be sent an SMS-notification with an unique code. Go to the terminal within a week, enter the code and take your package. It is as simple as that.
See Omniva Parcel terminal locations here.
SmartPOST parcel terminal
Did not find an Omniva terminal at suitable location? Try SmartPost. Choose the desired terminal at the shopping cart. As the shipment arrives to the selected terminal, you will be sent an SMS-notification with an unique code. Go to the terminal within a week, enter the code and take your package. This method actually works for all parcel terminals.
See SmartPOST parcel terminal locations here.
DPD ParcelShop
Make sure you check out also the locations of DPD ParcelShops. These are located also in smaller Estonian towns. The delivery is the same. As the shipment arrives to the selected ParcelShop, you will be sent an SMS-notification. Go to the terminal, show your ID and take your package.
See DPD ParcelShop locations here.
Smartpost Finland parcel terminal
SmartPOST Finland is the best way to order goods to Finland. These terminals work the same way as in Estonia. As the shipment arrives to the selected terminal in Finland, you will be sent an SMS-notification with an unique code. Go to the terminal, enter the code and take your package.
See SmartPOST Finland parcel terminal locations here.


Matkahuolto parcel service
Matkahuolto is easy way to order goods to Finland. These are located also in smaller Finnish towns. As the shipment arrives to the selected Matkahuolto outlet, you will be sent an SMS-notification or an e-mail. Go to the outlet, show your ID and take your package.
See Matkahuolto outlet locations here.
Omniva courier delivery
The courier will transport your goods from Photopoint straight to the provided address. The delivery will take place at workdays from 08:00 to 17:00. Hold your phone near you as the courier will call you prior to its arrival. Please make sure there is someone at the destination, eligible to receive the shipment.

If ordered through Photopoint online store the product will be delivered within 1-3 working days.
This product is available to try and buy from the following Photopoint retail stores:
Photopoint, Kristiine keskus: Endla 45, Tallinn
NB! Retail store stock status is not in realtime and does not consider reservations. For a detailed availability please contact the retail store.