Pentax KP + 35mm f/2.4, black
75174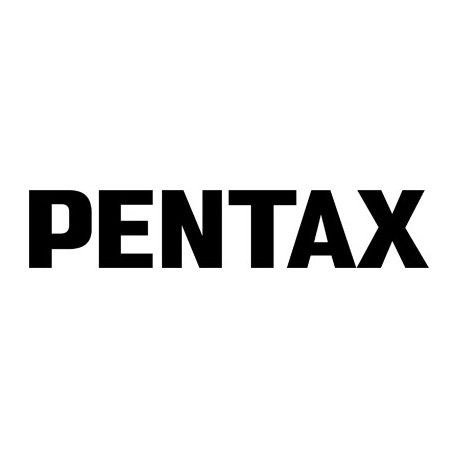 Main info
24.3 megapixel full frame CMOS sensor
5-axis in-body stabilization
Sernsor sensitivity up to ISO 819 200
25 cross-type point focusing sensor
Weather-resistant construction
Warning: Last items in stock!









The world is full of wonders. The beautiful, breath taking scenes and exciting moments you experience. The PENTAX KP captures these once-in-a-lifetime moments in all their beauty.

The KP's compact body is packed with state-of-the-art technologies including a high-performance optical viewfinder with a user friendly interface. It is also extremely resistant to adverse weather conditions such as rain, snow and even freezing temperatures. Above all, it boasts overwhelming imaging power, supported by approximately 24.3 effective megapixels and a top sensitivity of ISO 819200.

Compact, slim design
Pentax has devoted a lot of time to reduce the size and weight of their camera bodies. This is based on the belief that portability is an important factor in the camera's overall performance. The new Pentax KP features an array of advanced functions in a compact, slim body to ensure great photographic results whether shooting outdoors or in.

Exchangeable grips
The Pentax KP lets you replace its grip to accommodate a particular lens or suit your personal preferences in holding comfort or shooting style.

Shooting assist functions
The Pentax KP features the SR II (Shake Reduction II) where the five-axis mechanism allows effective compensation for camera shake caused by pitch and yaw, horizontal and vertical shift, and roll by as much as five shutter steps.

The highest sensitivity in Pentax APS-C DSLR history
The Pentax KP couples a new generation CMOS image sensor with the PRIME IV imaging engine and an accelerator unit to greatly expand the upper limit of its sensitivity range without generating unwanted noise. With a top sensitivity of ISO 819200 (standard output sensitivity), it ensures super high sensitivity photography to deliver high resolution, rich gradation images. This allows for remarkable reproduction of the subject's texture and a true-to-life sense of depth, even at higher sensitivities. It also produces high quality images across its entire sensitivity range.

High quality imaging supported by a new APS-C CMOS image sensor
The Pentax KP incorporates a new-generation, APS-C CMOS image sensor with approximately 24.32 effective megapixels to produce high resolution images. It has been engineered to remove the optical AA (anti-aliasing) filter to optimise the image sensor's outstanding imaging power. The result is sharp, fine detailed images with an accurate sense of depth. By processing image data at a high read-out speed of 14bit, it produces beautiful, rich gradation images.

Pixel Shift Resolution
Driven by the camera's built in Shake-Reduction, this innovative system captures four images of the same scene by shifting the image sensor by a single pixel for each image, which it then combines into a single composite image. Because it obtains full colour information in each pixel, it delivers super high resolution images which are far more accurate than those captured during the normal shooting process. It assures true-to-life colour reproduction without false colours, while effectively reducing unwanted noise. When the Motion Correction function is activated, it automatically detects the subject's movement during exposure, and then works to minimise negative effects during the composition process.

27-point AF system with 25 cross-type sensors
Featuring 27 sensor points across the image field, the PENTAX KP's sophisticated AF system not only captures the subject in sharp focus, but also automatically refocuses on a moving subject as it moves away from the initial point; it does this with the help of neighbouring points. Of the 27 points, 25 cross-type sensors are positioned in the middle to ensure high precision autofocus operation for all types of subjects.

Depth-of-field Bracketing and Motion Bracketing
These new functions allow you to capture three different images of the same scene or subject with a single shutter release, without affecting the overall exposure level. Since they don't require time-consuming manual operation to shift exposure settings, you can concentrate on a shutter chance and image composition.

Electronically controlled shutter
The Pentax KP provides a choice of mechanical and electronic shutter modes. In the electronic shutter mode, the shutter unit produces very little noise and vibration during shutter-curtain operation, making it ideal for shooting in locations where silence is required. This mode also provides a top shutter speed of 1/24000 second, making it handy when you want to use an open aperture in bright, sunny locations. In Live View or mirror lock-up shooting, it provides even quieter, lower-vibration operation.

Highly durable body
The Pentax KP's exterior casing is made of highly rigid, lightweight magnesium alloy with remarkable durability and outstanding electromagnetic shielding. Coupled with a high-rigidity, corrosion-resistant metallic chassis, it forms an extremely durable, dependable body structure.

Wi-Fi functions
The Pentax KP provides Wi-Fi functionality for operation using mobile devices such as smartphones and tablet computers. By installing the dedicated Image Sync application* on your mobile device, you can also browse images and remotely control camera operations from a distance.

Smart Function
Another innovative Pentax feature is the Smart Function. This allows you to select custom functions using the Function dial, then choose the desired setting using the setting dial. The two-dial operation make it a lot easier to control camera. In addition to four preset positions, the Function dial also provides three custom positions (C1 to C3), to which you can assign the desired functions for instant, single-action switching.

Control button customisation
The Pentax KP provides three Fx buttons to which you can assign frequently used functions. You can also customize the function of the AF/AE-L button, or assign a different set of functions to the front and rear e-dials and/or the green button for each exposure mode.

Tilting screen
The Pentax KP's LCD screen features a versatile tilt mechanism, which you can position at any desired angle for effortless shooting in both high and low angle situations. In addition to the Pentax Air Gapless structure, used to minimise reflection, its tempered glass cover assures excellent visibility even in sunny outdoor locations, while effectively protecting it from scratches.
Kit includes:
---
---
90% of customers choose the discount kit
---
---
Buy this product and get the following extras for free:
---
---
Extended warranties and insurance:
Additional warranty (2 years) - 129,99 €
Insurance (1 year) - 199,99 €
Insurance (2 years) - 339,99 €
Warranty & insurance (2 + 1 years) - 329,99 €
Choose a suitable extended warranty and insurance in checkout..
---
---
Blog posts mentioning this product:
100 – 819 200
1/3, 1/2 or 1 EV increments
Primary color filter
Selectable Anti-Aliasing filter
DRII (Dust Removal II)
Dust Alert function
Pentax KAF4
Pentax KAF3
Pentax KAF2 (power zoom compatible)
Pentax KAF
Pentax KA
Pentax K-mount (with restrictions)
Compatible with Pentax S-mount
Pentax 67 (with 37954 adapter)
Pentax 645 (with 38455 adapter)
M-42 (with 30120 adapter)
Sensori shift type
Sensor Shift Shake Reduction (SR II)
Single
Continuous
Auto
Manual
Yes
Can be locked by pressing shutter-release button halfway (single-servo AF)
Auto (27 points)
Expanded area (S, M, L)
Manual zone
Spot
Center spot
TTL metering
86000 pixel RGB sensor
Multi-segment (evaluative)
Center weighted average
Spot
Yes
Via customisable buttons
±5 EV
1/3 or 1/2 EV increments
Electronically-controlled
Vertical-travel focal-plane shutter
1/6000 – 30 sec
1/3 or 1/2 EV increments
1/24000 – 30 sec (electronic shutter)
Bulb
Intelligent auto
Program
Sensitivity priority
Shutter priority
Aperture priority
Shutter and aperture priority
Manual
Bulb
Custom (5)
Single
Continuous (High)
Continuous (Medium)
Continuous (Low)
Self-timer 2 sec
Self-timer 12 sec
Self timer continuous
Bracketing
Mirror lock-up
Interval timer
Still image continuous shooting
7 fps
JPEG: up to 28 frames
RAW: up to 8 frames
3 fps
JPEG: up to 70 frames
System combining CMOS image and light source detection sensors
Auto
Daylight
Shade
Cloudy
Fluorescent (4)
Tungsten
Flash
CTE
Manual
Color temp
Copying the white balance from image
[FullHD] 1920 × 1080 60i/50i
[FullHD] 1920 × 1080 30p/25p
[FullHD] 1920 × 1080 24p
[HD] 1280 × 720 60p/50p
[HD] 1280 × 720 30p/25p
[HD] 1280 × 720 24p
Integrated stereo microphone
MOV (Video: H.264/MPEG-4 AVC; Audio: Linear PCM stereo)
AVI (Video: Motion JPEG)
Natural Bright Matte III
Interchangeable (optional)
SD
SDHC
SDHC (UHS-I)
SDXC
SDXC (UHS-I)
Eye-Fi compatible
FLU card compatible
Auto
Red-eye reduction
Slow sync
Rear curtain sync
Flash on
Manual
Wireless
Flash exposure compensation
External flashguns with P-TTL support
Flashguns with standard hot shoe in manual mode
Yes
ISO 518 standard hot shoe
Remote controller interface
Pentax remote control O-RC1
Pentax cable switch CS-205
Via connected smartphone
Pentax Battery Grip D-BG5
Weight (with battery and memory card)
smc Pentax DA 35mm f/2.4 AL
Lithium battery D-LI109
Battery charger D-BC109
Shoulder strap
Eyepiece cap
Hot shoe cover
Body mount cover
Hot shoe cover
Grips (S,M,L)
Photopoint offers free shipping for orders over 59€ delivered to Estonia. Take a look in the tab "Delivery" for a more precise delivery estimate.
For this product you can select the desired delivery method at the shopping cart:
Photopoint store Pick-up

Place your order from Photopoint web store and pick your goods up from one of Photopoint`s brick and mortar stores. The delivery to Photopoint store is free even for orders less than 59€. You will be noticed by e-mail when your order is ready for pick-up.
The Photopoint stores are located in Tallinn and Tartu. See the exact locations from here.
Omniva parcel terminal
You can order the goods to one of the Omniva Parcel terminals. Choose the desired terminal at the shopping cart. As the shipment arrives to the selected terminal, you will be sent an SMS-notification with an unique code. Go to the terminal within a week, enter the code and take your package. It is as simple as that.
See Omniva Parcel terminal locations here.
SmartPOST parcel terminal
Did not find an Omniva terminal at suitable location? Try SmartPost. Choose the desired terminal at the shopping cart. As the shipment arrives to the selected terminal, you will be sent an SMS-notification with an unique code. Go to the terminal within a week, enter the code and take your package. This method actually works for all parcel terminals.
See SmartPOST parcel terminal locations here.
DPD ParcelShop
Make sure you check out also the locations of DPD ParcelShops. These are located also in smaller Estonian towns. The delivery is the same. As the shipment arrives to the selected ParcelShop, you will be sent an SMS-notification. Go to the terminal, show your ID and take your package.
See DPD ParcelShop locations here.
Smartpost Finland parcel terminal
SmartPOST Finland is the best way to order goods to Finland. These terminals work the same way as in Estonia. As the shipment arrives to the selected terminal in Finland, you will be sent an SMS-notification with an unique code. Go to the terminal, enter the code and take your package.
See SmartPOST Finland parcel terminal locations here.


Matkahuolto parcel service
Matkahuolto is easy way to order goods to Finland. These are located also in smaller Finnish towns. As the shipment arrives to the selected Matkahuolto outlet, you will be sent an SMS-notification or an e-mail. Go to the outlet, show your ID and take your package.
See Matkahuolto outlet locations here.
Omniva courier delivery
The courier will transport your goods from Photopoint straight to the provided address. The delivery will take place at workdays from 08:00 to 17:00. Hold your phone near you as the courier will call you prior to its arrival. Please make sure there is someone at the destination, eligible to receive the shipment.

If ordered through Photopoint online store the product will be delivered within 1-3 working days.
This product is available to try and buy from the following Photopoint retail stores:
Photopoint, Ülemiste keskus: Suur-Sõjamäe 4, Tallinn
NB! Retail store stock status is not in real time and does not consider reservations. For a detailed availability please contact the retail store.
Online orders may be delivered from another store. You will receive a notification when the goods are ready to be picked up.