Customer support every day 9-21:00 Toll free hotline: 800 3686

Toll free hotline 9-21:00 800 3686 Stores
Barbell with Bearings OLYMPIC OB-86 MH4 inSPORTline
39-10045597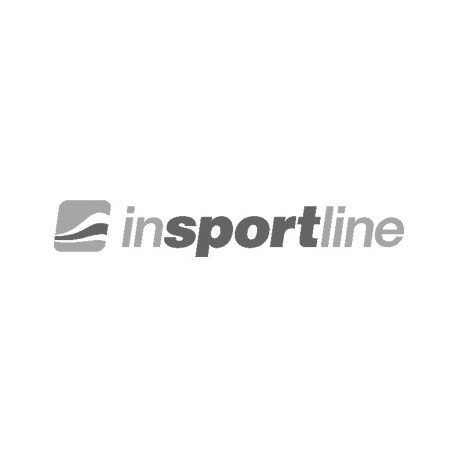 Main info
Barbell with Bearings OLYMPIC OB-86 MH4 inSPORTline
Product has been archived
50mm in diameter, the Barbell with Bearings inSPORTline OLYMPIC OB-86 MH4 is a high-quality barbell suitable not only for a heavy load workout but also for cross-training and circuit training. The six, top-quality needle bearings prevent wrist injury as the barbell sleeves rotate on their own axes even with a heavy load, making this accessory perfect for dynamic circuit training exercises. The anti-slip handles ensure a perfect grip. The handle is long enough to provide enough space for everyone to find their perfect grip for each and every exercise.
The Barbell with Bearings inSPORTline OLYMPIC OB-86 MH4 looks great. The high-quality steel the barbell is made of is hard chrome plated, making it corrosion resistant and giving it its fancy look. The dark black color, stylish logos and brass coating on the bearing area are the icing on the cake. The Barbell with Bearings inSPORTline OLYMPIC OB-86 MH4 will fit right in any home or professional gym.
Technical description:
High-quality steel
6 high-quality needle bearings
Ribbed anti-slip handles for perfect grip
Suitable for weight plates with 50mm hole
Suitable for weight-lifting and circuit training
Barbell length: 220cm
Weight plate part length: 41cm
Weight plate part diameter: 50mm
Handle diameter: 28mm
Barbell weight: 20kg
Weight limit: 675kg
Safety sleeves not included
Photopoint offers free shipping for orders over 59€ delivered to Estonia. Take a look in the tab "Delivery" for a more precise delivery estimate.
For this product you can select the desired delivery method at the shopping cart:
Photopoint store Pick-up

Place your order from Photopoint web store and pick your goods up from one of Photopoint`s brick and mortar stores. The delivery to Photopoint store is free even for orders less than 59€. You will be noticed by e-mail when your order is ready for pick-up.
The Photopoint stores are located in Tallinn and Tartu. See the exact locations from here.
Omniva courier delivery
The courier will transport your goods from Photopoint straight to the provided address. The delivery will take place at workdays from 08:00 to 17:00. Hold your phone near you as the courier will call you prior to its arrival. Please make sure there is someone at the destination, eligible to receive the shipment.