Customer support every day 9-21:00 Toll free hotline: 800 3686

Toll free hotline 9-21:00 800 3686 Stores
Platinet air humidifier PAHCZ01
115473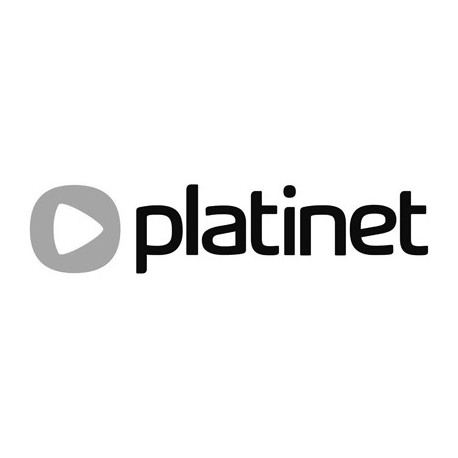 Main info
USB air humidifier
Provides fresh and humidified air
Sleek & compact design
Efficiency: 20 ml/h
Capacity: 250 ml
USB air humidifier that changes water into a fine mist providing fresh and humidified air. The humidifying effect is visible in the form of a fine mist coming out of the nozzle. Maintaining the proper air humidity with a humidifier cleanses and refreshes the ait in the rooms in which it is located.
Capacity: 250 ml
Efficiency: 20 ml/h
Weight: 165 g
Compact construction
Safe to use
Improves well-being and psychophysical fitness
Automatic protection against water shortage
Dimensions: 14 × 6 cm
Photopoint offers free shipping for orders over 59€ delivered to Estonia. Take a look in the tab "Delivery" for a more precise delivery estimate.
For this product you can select the desired delivery method at the shopping cart:
Photopoint store Pick-up

Place your order from Photopoint web store and pick your goods up from one of Photopoint`s brick and mortar stores. The delivery to Photopoint store is free even for orders less than 59€. You will be noticed by e-mail when your order is ready for pick-up.
The Photopoint stores are located in Tallinn and Tartu. See the exact locations from here.
Omniva courier delivery
The courier will transport your goods from Photopoint straight to the provided address. The delivery will take place at workdays from 08:00 to 17:00. Hold your phone near you as the courier will call you prior to its arrival. Please make sure there is someone at the destination, eligible to receive the shipment.

This product is in stock and ready for dispatch. Order now from Photopoint web store and this product will be on your doorstep in 1-2 working days.
This product is available to try and buy from the following Photopoint retail stores:
Photopoint, Kristiine keskus: Endla 45, Tallinn
Photopoint, Ülemiste keskus: Suur-Sõjamäe 4, Tallinn
Photopoint, Rocca al Mare: Paldiski mnt 102, Tallinn
Photopoint, Kvartal: Riia 2, Tartu
Photopoint, Lõunakeskus: Ringtee 75, Tartu
NB! Retail store stock status is not in real time and does not consider reservations. For a detailed availability please contact the retail store.
Online orders may be delivered from another store. You will receive a notification when the goods are ready to be picked up.