Bosch refrigerator KGN39AW35 203cm
76-KGN39AW35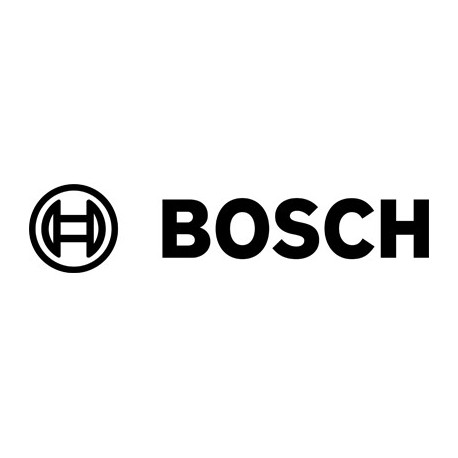 Main info
Külmik Bosch / kõrgus: 203 cm.
Supercooling kaitseb juba jahutatud tooteid
SuperCooling-funktsiooni sisselülitamisel toimub hiljuti külmikusse pandud toidu jahutamine kiiremini. Samal ajal takistab funktsioon juba kapis leiduvate toodete soojenemist. Temperatuuri langetatakse ühe nupuvajutusega kõige rohkem väärtuseni 2 °C. Selleks, et vältida tarbetut energiakulu, taastatakse temperatuur automaatselt u 6 tunni pärast.

SuperFreezing kaitseb juba külmutatud tooteid
Väldi sügavkülmutatud toodete sulamist, kui värskeid tooteid seadmesse paigutad. SuperFreezing-funktsiooniga külmutatakse tooted kiiremini. Pärast soovitud temperatuuri saavutamist naaseb sügavkülmik automaatselt tavarežiimile. Nii välditakse tarbetut energiakulu.

Multi Airflow-süsteem jaotab õhku ühtlaselt ja loob hea sisekliima
MultiAirflow tekitab ühtlased ja pehmed õhuvood kõigil külmiku/sügavkülmiku tasanditel. Temperatuurimuutused vähenevad ja jahutusaeg lüheneb – nii säilitavad tooted oma maitse kauemaks.

NoFrost, säästa aega – jäta sulatamine vahele
NoFrost-mudelil kogutakse niiskus kokku – niiviisi ei kondenseeru niiskus toiduainetele. Soojus juhitakse külmikust välja ning sulatamine toimub automaatselt ühtlaste vaheaegadega. Tekkiv sulamisvesi juhitakse välja sügavkülmikust, kus see kompressori soojuse abil aurustus, ja kogutakse spetsiaalsesse mahutisse. See tehnoloogia alandab sügavkülmikus õhuniiskust ja seda ei teki peaaegu üldse. Sulatamise võib vajalike kodutööde nimekirjast maha tõmmata.

Kogu valgust toodetele annab LED-valgustus
LED-valgustid kulutavad vähem energiat kui tavaliselt külmikuvalgustid. Valgustid valgustavad pimestamata kogu külmiku sisemust ka siis, kui seade on täis. Valgustus töötab kogu seadme tööea jooksul.
| | |
| --- | --- |
| Paigaldusmeetod | Eraldiseisev |
| Külmiku liik | Külmik |
| Sügavkülmal tärne | [ * ] * * * |
| Energiaklass | A++ |
| Kliimaklass | SN-T |
| Jahekambri sulatusmeetod | Automaatne |
| Sügavkülmkambri sulatusmeetod | Automaatne |
| Lisafunktsioonid | külmiku ja sügavkülmiku supersäte, sügavkülmiku temperatuur |
| Vahetatav uksepoolsus | Jah |
| Sügavkülmkambri paigutus | Alumine |
| Elektrooniline juhtimine | Jah |
| Displei | LCD |
| Tootja | Bosch |
| Värvus | valge |
---
Extended warranties and insurance:
Additional warranty (3 years) - 79,99 €
Choose a suitable extended warranty and insurance in checkout..
---
Refrigerator specifications
Photopoint offers free shipping for orders over 59€ delivered to Estonia. Take a look in the tab "Delivery" for a more precise delivery estimate.
For this product you can select the desired delivery method at the shopping cart:
Photopoint store Pick-up

Place your order from Photopoint web store and pick your goods up from one of Photopoint`s brick and mortar stores. The delivery to Photopoint store is free even for orders less than 59€. You will be noticed by e-mail when your order is ready for pick-up.
The Photopoint stores are located in Tallinn and Tartu. See the exact locations from here.
Omniva courier delivery
The courier will transport your goods from Photopoint straight to the provided address. The delivery will take place at workdays from 08:00 to 17:00. Hold your phone near you as the courier will call you prior to its arrival. Please make sure there is someone at the destination, eligible to receive the shipment.

The product can only be ordered from our online store and it takes from 2-4 working days for delivery within Estonia.