Customer support every day 9-21:00 Toll free hotline: 800 3686

Toll free hotline 9-21:00 800 3686 Stores
Amica freezer FZ2916.3DFX
26-543214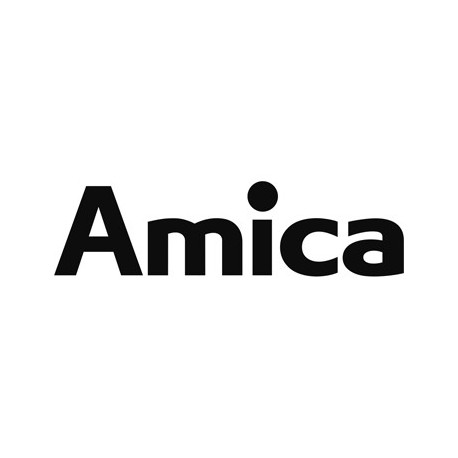 Main info
Description Zamrażarka FZ2916.3DFX Klasa energetyczna A+ Nowoczesny design to nie jedyna droga do zadowolenia klienta. Klasa energetyczna A+ pozwala na oszczędność energii ele
Description

Zamrażarka FZ2916.3DFX

Klasa energetyczna A+
Nowoczesny design to nie jedyna droga do zadowolenia klienta. Klasa energetyczna A+ pozwala na oszczędność energii elektrycznej do 20% i znacznie wpływa na zmniejszenie rachunków za prąd. Dzięki temu możesz zyskać 55 000 koktajli za darmo*
* przygotowanych blenderem ręcznym Amica

Sterowanie Sensorowe
To prawdziwe centrum zarządzania lodówką. Pozwala na niezależne nastawianie temperatury w chłodziarce i zamrażarce. Umożliwia korzystanie z szeregu praktycznych funkcji, takich jak: Superchłodzenie, Wakacje, Party, Superzamrażanie, Blokada rodzicielska. A dodatkowe alarmy: otwartych drzwi i podniesionej temperatury zapewniają pełną ochronę dla przechowywanych artykułów spożywczych.

Technologia No Frost w zamrażarce
To inteligentne chłodzenie bez wilgoci, szronu i lodu. Technologia działa w oparciu o ciągły obieg chłodnego powietrzna wewnątrz lodówki. Dzięki temu na ścianach lodówki nie gromadzi się szron i lód, dlatego lodówka nie wymaga rozmrażania, a produkty dłużej zachowują świeżość.

Szuflada Big Box: 3 szt.
Zastosowana w zamrażarce lodówek Amica pozwala na maksymalne wykorzystanie przestrzeni przechowywania produktów.

Funkcja Super zamrażanie
Błyskawiczny i efektywny sposób mrożenia. Skraca czas zamrażania produktów do niezbędnego minimum, dzięki czemu nie tracą one walorów odżywczych. Można bardzo szybko zamrozić duże porcje żywności, które zamierzamy przechowywać znacznie dłużej.

Pojemne szuflady zamrażarki: 6 szt.
Duże i pojemne! Wykonane z trwałego tworzywa szuflady to łatwy dostęp do zamrożonych produktów.

Alarm niedomkniętych drzwi
Sygnał świetlny i dźwiękowy uruchamia się automatycznie wtedy, gdy drzwi chłodziarki otwarte są dłużej niż 30 sekund.

Alarm podwyższonej temperatury
Włączy sie automatycznie gdy temperatura w komorze chłodziarki spadnie poniżej -1°C lub temperatura w komorze zamrażarki wzrośnie do ponad -13°C. Alarm ten ma postać świetlną i dźwiękową, sygnalizowaną na wyświetlaczu.

Uniwersalne drzwi L/P
Drzwi można zamontować dowolnie po prawej lub lewej stronie lodówki. Konstrukcja drzwi umożliwia ponadto pełne wysunięcie szuflady zamrażarki już przy otwarciu drzwi pod kątem prostym.
---
Extended warranties and insurance:
Additional warranty (3 years) - 79,99 €
Choose a suitable extended warranty and insurance in checkout..
---
Photopoint offers free shipping for orders over 59€ delivered to Estonia. Take a look in the tab "Delivery" for a more precise delivery estimate.
For this product you can select the desired delivery method at the shopping cart:
Photopoint store Pick-up
Place your order from Photopoint web store and pick your goods up from one of Photopoint`s brick and mortar stores. The delivery to Photopoint store is free even for orders less than 59€. You will be noticed by e-mail when your order is ready for pick-up.
The Photopoint stores are located in Tallinn and Tartu. See the exact locations from here.
Omniva courier delivery
The courier will transport your goods from Photopoint straight to the provided address. The delivery will take place at workdays from 08:00 to 17:00. Hold your phone near you as the courier will call you prior to its arrival. Please make sure there is someone at the destination, eligible to receive the shipment.

The product can only be ordered from our online store and it takes from 7-10 working days for delivery within Estonia.