Customer support every day 9-21:00 Toll free hotline: 800 3686

Toll free hotline 9-21:00 800 3686 Stores
Bosch refrigerator KGV39UL30 201cm
76-KGV39UL30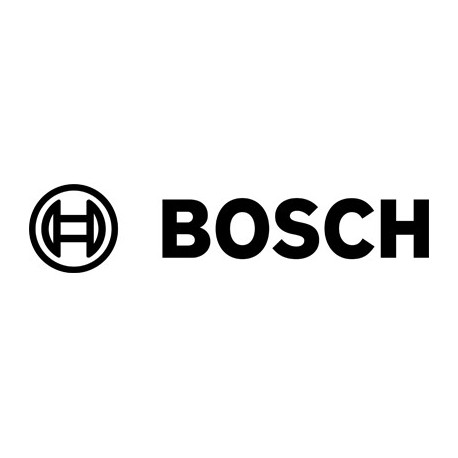 Main info
• VitaFresh Box: niiskuse regulaatoriga, puu- ja köögiviljad säilivad kauem värskena • LowFrost-süsteem: jääd tekib vähem ja seadet on vaja harvem sulatada - säästab igas mõttes energiat • VarioZone: rohkem paindlikkust tänu rohkete kasutusviisidega klaasriiulitele ja sahtlitele sügavkülmiku sektsioonis
Product has been archived
BigBox
Eriti suur külmutuskast. Sisekõrgus 26 cm – see annab piisavalt ruumi suurematele toidupakkidele või külmunud pakkide üksteise otsa kuhjamiseks.

SuperFreezing
Seda funktsiooni võite kasutada siis, kui külmutada on tarvis suures koguses toitu. See langetab teatud ajaks kambris olevat temperatuuri ning lülitub seejärel automaatselt tagasi tavatemperatuurile. Parimate tulemuste saavutamiseks lülitage see sisse enne kauplusesse minemist.

LED valgustus
Suurepärane, ühtlane valgus, mis aitab selgemalt näha kogu külmiku sisemusse, tagades nõnda külmikuruumi võimalikult tõhusa kasutuse. Elegantselt üles integreeritud või külmikulaeka küljel asuvat valgust ei blokeeri tõenäoliselt ükski toiduaine, tagades ühtlase valgustatuse iga kord, kui külmikuukse avad.

Green Technology inside
Boschi oma "Green Technology inside"-märk toodetel näitab, et need tooted on eriti energia- ja ressursisäästlikud ning pakuvad tänu murrangulistele uutele tehnoloogiatele tipptasemel tööjõudlust. Ja nagu kõik Boschi tooted, on need valmistatud vastupidavuse kriteeriumidest lähtudes. See märk tähistab meie toodete energiatõhusust ja vastupidavust lihtsalt tänu sellele, et neil on "Green Technology inside".
| | |
| --- | --- |
| Paigaldusmeetod | Eraldiseisev |
| Külmiku liik | Külmik |
| Sügavkülmal tärne | [ * ] * * * |
| Energiaklass | A++ |
| Kliimaklass | SN-T |
| Jahekambri sulatusmeetod | Automaatne |
| Sügavkülmkambri sulatusmeetod | Manuaalne |
| Lisafunktsioonid | VarioZone |
| Vahetatav uksepoolsus | Jah |
| Sügavkülmkambri paigutus | Alumine |
| Elektrooniline juhtimine | Jah |
| Tootja | Bosch |
| Värvus | Roostevaba teras |
| Ukse käelisus | Parema käega avanev |
Refrigerator specifications
Reversible door hinge
RIght-sided
Photopoint offers free shipping for orders over 59€ delivered to Estonia. Take a look in the tab "Delivery" for a more precise delivery estimate.
For this product you can select the desired delivery method at the shopping cart:
Photopoint store Pick-up

Place your order from Photopoint web store and pick your goods up from one of Photopoint`s brick and mortar stores. The delivery to Photopoint store is free even for orders less than 59€. You will be noticed by e-mail when your order is ready for pick-up.
The Photopoint stores are located in Tallinn and Tartu. See the exact locations from here.
Omniva courier delivery
The courier will transport your goods from Photopoint straight to the provided address. The delivery will take place at workdays from 08:00 to 17:00. Hold your phone near you as the courier will call you prior to its arrival. Please make sure there is someone at the destination, eligible to receive the shipment.