Customer support every day 9-21:00 Toll free hotline: 800 3686

Toll free hotline 9-21:00 800 3686 Stores
Bosch refrigerator NoFrost 193cm KGF56PI40
76-KGF56PI40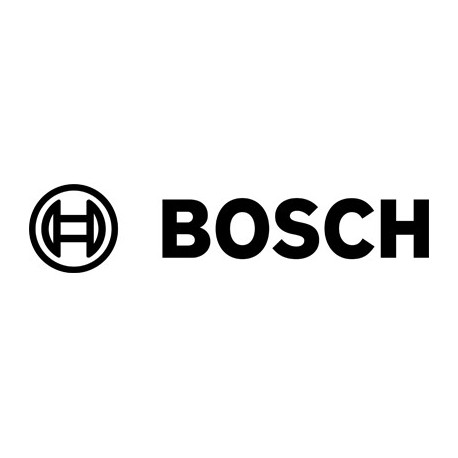 Main info
• VitaFresh pro 0°C: puu- ja köögiviljad ning kala ja liha säilivad värskena kuni kolm korda kauem – seda tänu 0 °C tehnoloogiale ja optimaalsele niiskusele • A+++ külmutusseade töötab eriti energiasäästlikult. • Tippkvaliteediga LED-valgustus: hämar ühtlane valgustus külmiku sektsioonis nii ülevalt kui ka küljelt, kestab kogu seadme eluea.
Product has been archived
Energiatarve ja jõudlus
• Energiaklass: A+++, 216 kWh/aastas
• Kogumaht: 480 L

Disain ja mugavus
• Elektrooniline temperatuuri reguleerimine,LCD displei ukse peal
• Mitmekordne Airflow-süsteem
• Vertikaalne käepide, roostevaba teras

Külmik
• Külmutussektsiooni maht: 375 L
• Airfresh filter
• Lahtise ukse optiline ja akustiline süsteem
• 4 turvaklaasist riiulit, neist 3 muudetava kõrgusega

Sügavkülmik
• Sügavkülmutussektsiooni maht: 105 L
• NoFrost-tehnoloogia
• Automaatselt väljalülituv kiirkülmutus
• Külmutusvõimsus: 16 kg 24 h jooksul
• Külmapidavus elektrikatkestuse/ häire korral: 24 h
• 2 läbipaistvat külmutatud toitude sahtlit

Tehnilised andmed
• Uksehinged paremal pool, uksepoolsus vahetatav
• Eesmised tugijalad reguleeritavad, taga rullikud



NoFrost
NoFrost-mudelil kogutakse niiskus kokku – niiviisi ei kondenseeru niiskus toiduainetele. Soojus juhitakse külmikust välja ning sulatamine toimub automaatselt ühtlaste vaheaegadega. Tekkiv sulamisvesi juhitakse välja sügavkülmikust, kus see kompressori soojuse abil aurustus, ja kogutakse spetsiaalsesse mahutisse. See tehnoloogia alandab sügavkülmikus õhuniiskust ja seda ei teki peaaegu üldse. Sulatamise võib vajalike kodutööde nimekirjast maha tõmmata.

BigBox-sügavkülmutussahtel
Sügavkülmutussahtel, kus tort või pitsad probleemideta koha leiavad. Olenemata sellest, kas valmistute lastepeoks või soovite külmutada pulmatorti, on BigBoxis ruumi kõige jaoks.

FreshSense
Optimaalses säilituskliimas säilib toidu konsistents. Näiteks muutub jäätis liiga kõvaks või vedelaks. Seetõttu oleneb püsivast sisetemperatuurist, kui kaua toit oma värskuse ja maitse säilitab. FreshSenseandurid kontrollivad ja juhivad pidevalt külmiku ja sügavkülmutusosa temperatuuri. Tulemuseks on püsiv tempearatuur, mis ei sõltu mingil moel ümbritsevat temperatuurist.

SuperFreezing
Vältige sügavkülmutatud toodete sulamist, kui Te värskeid tooteid seadmesse paigutate. SuperFreezing-funktsiooniga külmutatakse tooted kiiremini. Pärast soovitud temperatuuri saavutamist naaseb sügavkülmik automaatselt tavarežiimile. Nii välditakse tarbetut energiakulu.

SuperCooling
SuperCooling-funktsiooni sisselülitamisel toimub hiljuti külmikusse pandud toidu jahutamine kiiremini. Samal ajal takistab funktsioon juba kapis leiduvate toodete soojenemist. Temperatuuri langetatakse ühe nupuvajutusega kõige rohkem väärtuseni 2°C. Selleks, et vältida tarbetut energiakulu, taastatakse temperatuur automaatselt u 6 tunni pärast.
| | |
| --- | --- |
| Paigaldusmeetod | Eraldiseisev |
| Külmiku liik | Külmik |
| Sügavkülmal tärne | [ * ] * * * |
| Energiaklass | A+++ |
| Kliimaklass | SN-T |
| Jahekambri sulatusmeetod | Automaatne |
| Sügavkülmkambri sulatusmeetod | Automaatne |
| Vahetatav uksepoolsus | Jah |
| Sügavkülmkambri paigutus | Alumine |
| Komplektis | pudeliriiul, jääkuubikute alus |
| Elektrooniline juhtimine | Jah |
| Displei | LCD |
| Tootja | Bosch |
| Värvus | roostevaba teras |
| Ukse käelisus | Parema käega avanev |
Refrigerator specifications
Reversible door hinge
RIght-sided
Photopoint offers free shipping for orders over 59€ delivered to Estonia. Take a look in the tab "Delivery" for a more precise delivery estimate.
For this product you can select the desired delivery method at the shopping cart:
Photopoint store Pick-up
Place your order from Photopoint web store and pick your goods up from one of Photopoint`s brick and mortar stores. The delivery to Photopoint store is free even for orders less than 59€. You will be noticed by e-mail when your order is ready for pick-up.
The Photopoint stores are located in Tallinn and Tartu. See the exact locations from here.
Omniva courier delivery
The courier will transport your goods from Photopoint straight to the provided address. The delivery will take place at workdays from 08:00 to 17:00. Hold your phone near you as the courier will call you prior to its arrival. Please make sure there is someone at the destination, eligible to receive the shipment.