Customer support every day 9-21:00 Toll free hotline: 800 3686

Toll free hotline 9-21:00 800 3686 Stores
Integreeritav pliidiplaat Electrolux (induktsioon/gaas)
76-EGD6576NOK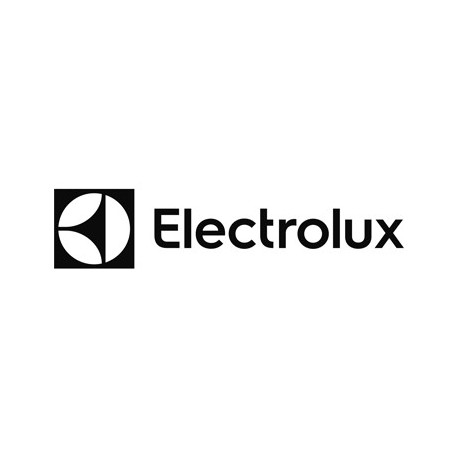 Main info
Suuremat vabadust toiduvalmistamisel pakub kahe gaasipõleti ja kahe induktsioonkeedutsooniga pliidi plaat. Stop+Go funktsiooniga peatab üks nupuvajutus toiduvalmistamise. Gaasipõletitel on kvaliteetsed, rauast valatud anumatoed.
Product has been archived
Induktsioon ja gaas käeulatuses
Nautige selle kombineeritud pliidiga kaasnevat võimalust valida kahe toiduvalmistamismeetodi vahel. Pliidil olevad induktsiooni- ja gaasikeeduväljad pakuvad sobivaid valikuid eri toitude valmistamiseks. Selline mitmekülgsus annab rohkem käepäraseid võimalusi näiteks uute retseptide katsetamisel.
Alati puhas – tänu induktsioontehnoloogiale
Selle induktsioonipliidi pind püsib laitmatult puhtana kahel põhjusel. Esiteks on keraamiline klaas täiesti sile. Teiseks – tänu professionaalsele induktsioontehnoloogiale ei lähe sellise pliidi pind kunagi päris kuumaks. Pritsmed ja mahaläinud toit ei jää pinna külge kinni ning puhastamiseks piisab vaid kergest pühkimisest.
Intuitiivne juhtimine küpsetusprotsessi lõpus
See taimer võimaldab teil küpsetamise lõppu lihtsalt kontrollida. Kui eelprogrammeeritud valmimisaeg saab läbi, lülitab see kuumusallika automaatselt välja. Samal ajal annab helisignaal teile märku, et toit on valmis. Võite toidu lauale viia või toiduvalmistamist jätkata.
Peatage toiduvalmistamine – ja alustage uuesti – ühe puudutusega
Kui teil on toiduvalmistamise ajal hetkeks tarvis eemale minna, kasutage Stop+Go funktsiooni. Ühe puudutusega on kogu toiduvalmistamine peatatud. Teise puudutusega saate selle taaskäivitada sama seadistusega. Seega saate muretult vastu võtta telefoni või kontrollida retsepti.
Säästke aega – saavutage kohe vajalik temperatuur
Aja säästmiseks ning kiiremaks toiduvalmistamiseks on sellel pliidil võimendusfunktsioon. Funktsioon annab lisaenergiat, mis nõu ja selle sisu kiiresti kõrgete temperatuurideni kuumutab. Suurepärane, kui teid haarab inspiratsioon või on toiduvalmistamisega kiire.
Tugevad, vastupidavad toed igaks toiduvalmistamiseks
Olenevalt retseptist võib küpsetamine olla kas aeglane ja ettevaatlik või kiire ja äge! Mida te ka ei küpsetaks, iga põleti vajab pannide ja pottide jaoks tugevat ja toekat alust. Sellel gaasipliidil on kvaliteetsed malmist pannitoed, mis tagavad kindla aluse kõikide roogade valmistamiseks.
| | |
| --- | --- |
| Värvus | must |
| Servad | Lõigatud serv 90° |
| Tootja | Electrolux |
| Pliidiplaadi tüüp | Kombineeritud |
| Pliidiplaadi juhtimine | Pliidiplaadilt juhitav |
| Tüüp | Induktsioon |
| Läbimõõt | 21 cm |
| Tüüp | Gaasipõleti |
| Läbimõõt | 7 cm |
| Tüüp | Induktsioon |
| Läbimõõt | 14 cm |
| Tüüp | Gaasipõleti |
| Läbimõõt | 10 cm |
Photopoint offers free shipping for orders over 59€ delivered to Estonia. Take a look in the tab "Delivery" for a more precise delivery estimate.
For this product you can select the desired delivery method at the shopping cart:
Photopoint store Pick-up

Place your order from Photopoint web store and pick your goods up from one of Photopoint`s brick and mortar stores. The delivery to Photopoint store is free even for orders less than 59€. You will be noticed by e-mail when your order is ready for pick-up.
The Photopoint stores are located in Tallinn and Tartu. See the exact locations from here.
Omniva courier delivery
The courier will transport your goods from Photopoint straight to the provided address. The delivery will take place at workdays from 08:00 to 17:00. Hold your phone near you as the courier will call you prior to its arrival. Please make sure there is someone at the destination, eligible to receive the shipment.