Customer support every day 9-21:00 Toll free hotline: 800 3686

Toll free hotline 9-21:00 800 3686 Stores
Electrolux refrigerator EN3854NOX 201cm
76-EN3854NOX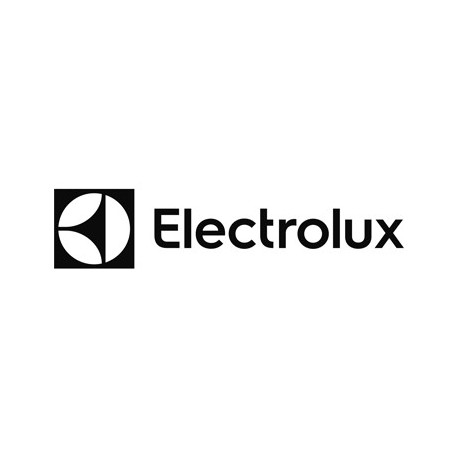 Main info
• Sügavkülmiku mahutavus (neto): 92 l • Jaheosa mahutavus (neto): 265 l • Müratase: ainult 43 dB • Automaatne sulatus sügavkülmaosas • Automaatne sulatus jahutusosas • Külmikus on ventilaatoriga õhuringlus ühtlase temperatuuri tagamiseks • Action Cool-funktsioon tagab külmikus kiiresti soovitud temperatuuri • Action Freeze-funktsioon külmutab toidu kiiresti, säilitades lõhna ja vitamiinid • Elektrooniline LCD ekraaniga juhtpaneel uksel • Elektrooniline temperatuuri reguleerimine • Külmiku valgustus: sisemine, LED, küljel • Külmiku riiulid: 3 täislaiuses , klaas • Sügavkülmiku riiulid: 2, klaas • Sügavkülmiku sahtlid: 2 täislaiuses + 1 poolsügav , läbipaistev plast • Spetsiaalsed külmiku sahtlid: 1 väljatõmmatav läbipaistev sahtel • Spetsiaalne riiul pudelite jahutamiseks •Ukse hingede asetus: parem, tehnikute poolt muudetav • Reguleeritavad jalad
TwinTech® FrostFree – pikem värskus nii maitses kui tekstuuris
Electroluxi TwinTech® FrostFree tehnoloogia tagab külmikus optimaalse niiskuse taseme. Tänu sügavkülmiku ja külmiku iseseisvatele õhujahutussüsteemidele säilitab toit tunduvalt kauem oma värskuse ja tekstuuri.

Väikese energiakasutusega säilitamine tippseadmelt
A++ energiaklass tagab, et see seade pakub nii suurepäraseid hoiutingimusi kui ka väga madalat energiakasutust.

Koht, kus kõik on nähtav
Kui külmik on väga täis, ei pruugi te vajalikke toiduaineid üles leida. Tänu SpacePlus ® külmikusahtlile saate nüüd oma toiduainetest kiire ülevaate.

Intelligentne FreeStore®: vabadus asetada toiduained ükskõik kuhu külmikus
Aseta toit ükskõik kuhu külmikus. Sõltumata asukohast säilib see värske, sest Intelligentne FreeStore®-süsteem jaotab jahutatud õhu ühtlaselt.

Selle külmik-sügavkülmiku puhul võite nautida valgust igas nurgas.
Uuri oma külmiku sisu kasutades selleks suurepärast LED-tehnoloogiat. See energiasäästlik valgustus tagab hea nähtavuse külmikus.

Seadete muutmine vaid ühe vaate ja puudutusega
Selle külmik-sügavkülmiku kaasaegne ekraan annab teile vajaliku ülevaate ning tagab ühe puutega lihtsa juurdepääsu põhifunktsioonidele, tagades nii toiduainetele parimad säilitustingimused.
| | |
| --- | --- |
| Paigaldusmeetod | Eraldiseisev |
| Külmiku liik | Külmik |
| Sügavkülmal tärne | [ * ] * * * |
| Energiaklass | A++ |
| Kliimaklass | SN-N-ST-T |
| Jahekambri sulatusmeetod | Automaatne |
| Sügavkülmkambri sulatusmeetod | Automaatne |
| Lisafunktsioonid | FreshZone |
| Vahetatav uksepoolsus | Jah |
| Sügavkülmkambri paigutus | Alumine |
| Elektrooniline juhtimine | Jah |
| Displei | LCD |
| Tootja | Electrolux |
| Värvus | roostevabast terasest uks / hallid küljed |
| Ukse käelisus | Parema käega avanev |
---
Extended warranties and insurance:
Additional warranty (3 years) - 79,99 €
Choose a suitable extended warranty and insurance in checkout..
---
Refrigerator specifications
Reversible door hinge
RIght-sided
Photopoint offers free shipping for orders over 59€ delivered to Estonia. Take a look in the tab "Delivery" for a more precise delivery estimate.
For this product you can select the desired delivery method at the shopping cart:
Photopoint store Pick-up

Place your order from Photopoint web store and pick your goods up from one of Photopoint`s brick and mortar stores. The delivery to Photopoint store is free even for orders less than 59€. You will be noticed by e-mail when your order is ready for pick-up.
The Photopoint stores are located in Tallinn and Tartu. See the exact locations from here.
Omniva courier delivery
The courier will transport your goods from Photopoint straight to the provided address. The delivery will take place at workdays from 08:00 to 17:00. Hold your phone near you as the courier will call you prior to its arrival. Please make sure there is someone at the destination, eligible to receive the shipment.

The product can only be ordered from our online store and it takes from 2-4 working days for delivery within Estonia.