Customer support every day 9-21:00 Toll free hotline: 800 3686

Toll free hotline 9-21:00 800 3686 Stores
Bosch refrigerator KGN36VI35 186cm
76-KGN36VI35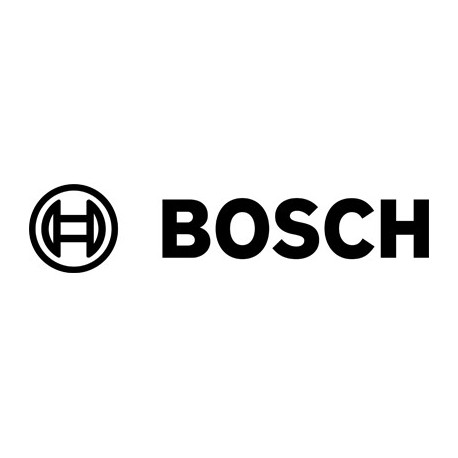 Main info
• MultiAirflow-süsteem tagab pideva õhuringluse kõikidel tasanditel. Temperatuurimuutused vähenevad ja jahutusaeg lüheneb – nii säilitavad tooted oma maitse kauemaks. • NoFrost tehnoloogia • Turvaklaasist riiulid
VitaFresh
VitaFresh on hoiustuskast, mis säilitab +0° C temperatuuri isegi siis, kui ülejäänud külmik on soojem. Samuti suudab see säilitada suures koguses niiskust, et värsked toidud selles kuni kolm korda kauem säiliksid.

EasyAccess Shelf
Kokkupandav klaasriiul mugavaks täis- ja tühjaks laadimiseks ja ülevaate tagamiseks.

LED sisevalgustus
Suurepärane, ühtlane valgus, mis aitab selgemalt näha kogu külmiku sisemusse, tagades nõnda külmikuruumi võimalikult tõhusa kasutuse. Elegantselt üles integreeritud või külmikulaeka küljel asuvat valgust ei blokeeri tõenäoliselt ükski toiduaine, tagades ühtlase valgustatuse iga kord, kui külmikuukse avate.

SuperFreezing
Vältige sügavkülmutatud toodete sulamist, kui Te värskeid tooteid seadmesse paigutate. SuperFreezing-funktsiooniga külmutatakse tooted kiiremini. Pärast soovitud temperatuuri saavutamist naaseb sügavkülmik automaatselt tavarežiimile. Nii välditakse tarbetut energiakulu.

SuperCooling
SuperCooling-funktsiooni sisselülitamisel toimub hiljuti külmikusse pandud toidu jahutamine kiiremini. Samal ajal takistab funktsioon juba kapis leiduvate toodete soojenemist. Temperatuuri langetatakse ühe nupuvajutusega kõige rohkem väärtuseni 2°C. Selleks, et vältida tarbetut energiakulu, taastatakse temperatuur automaatselt u 6 tunni pärast.

Separate Temperature Control
Iga eraldi temperatuuritsooni, individuaalne reguleeritud ja kontrollitud.

Värske õhk ilma bakteriteta: airfreshFilter
Funktsioon airfreshFilter omadusega antiBacteria neutraliseerib aktiivselt külmikus olevad lõhnad ning filtreerib bakterid. Toidus olevad intensiivse lõhnaga ebameeldivad ained imatakse ning õhk jääb värskeks ja puhtaks ilma filtri vahetamiseta terve seadme kasutusea jooksul.

Sõrmejäljevastane - Püsiv kaitse jälgede vastu
Roostevabast terasest esiküljed, millel on sõrmejäljevastane kattekiht, on pealispinnal püsivalt suletud spetsiaalse viimistlusega. See kaitsekiht muudab sõrmejäljed raskesti märgatavaks, pealispind püsib kauem puhas, on kriimustuskindlam ning lihtsam puhastada.
| | |
| --- | --- |
| Tootja | Bosch |
| Värvus | Inox |
| Energiaklass | A++ |
| Kliimaklass | SN-T |
| Jahekambri sulatusmeetod | Automaatne |
| Sügavkülmkambri sulatusmeetod | Automaatne |
| Vahetatav uksepoolsus | Jah |
| Sügavkülmkambri paigutus | Alumine |
| Külmiku liik | Külmik |
| Sügavkülmal tärne | [ * ] * * * |
| Paigaldusmeetod | Eraldiseisev |
| Ukse käelisus | Parema käega avanev |
---
Extended warranties and insurance:
Additional warranty (3 years) - 79,99 €
Choose a suitable extended warranty and insurance in checkout..
---
Refrigerator specifications
Reversible door hinge
RIght-sided
Photopoint offers free shipping for orders over 59€ delivered to Estonia. Take a look in the tab "Delivery" for a more precise delivery estimate.
For this product you can select the desired delivery method at the shopping cart:
Photopoint store Pick-up

Place your order from Photopoint web store and pick your goods up from one of Photopoint`s brick and mortar stores. The delivery to Photopoint store is free even for orders less than 59€. You will be noticed by e-mail when your order is ready for pick-up.
The Photopoint stores are located in Tallinn and Tartu. See the exact locations from here.
Omniva courier delivery
The courier will transport your goods from Photopoint straight to the provided address. The delivery will take place at workdays from 08:00 to 17:00. Hold your phone near you as the courier will call you prior to its arrival. Please make sure there is someone at the destination, eligible to receive the shipment.

The product can only be ordered from our online store and it takes from 2-4 working days for delivery within Estonia.