Customer support every day 9-21:00 Toll free hotline: 800 3686

Toll free hotline 9-21:00 800 3686 Stores
Philips TV 43" Ultra HD LED LCD 43PUS7304/12
76-43PUS7304/12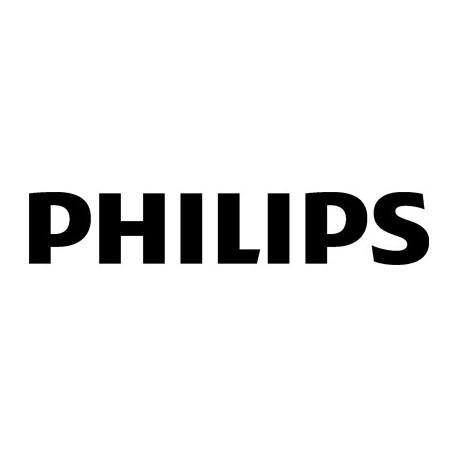 Main info
Ambilight. Olge tegevuse keskmes. Philips Ambilight muudab filmid ja mängud kaasahaaravamaks. Muusikat saadavad valgusefektid. Ja teie ekraan tundub veelgi suurem, kui see tegelikult on. Teleri nurkades asuvad nutikad LED-id kuvavad ekraanil olevaid
Product has been archived
Ambilight. Olge tegevuse keskmes.
Philips Ambilight muudab filmid ja mängud kaasahaaravamaks. Muusikat saadavad valgusefektid. Ja teie ekraan tundub veelgi suurem, kui see tegelikult on. Teleri nurkades asuvad nutikad LED-id kuvavad ekraanil olevaid värve seinadel reaalajas. Pakume teile täiuslikult sobivat ümbritsevat valgust – ja veel ühte põhjust teleri ees olla.

Philipsi mootor P5. Täiuslikkus allikast olenemata.
Philipsi pildimootor P5 Perfect tagab, et pilt on sama suurepärane kui teie lemmiksisu. Üksikasjad on märgatavalt sügavamad. Värvid on erksad ja nahatoonid loomulikud. Kontrast on nii terav, et tunnetate iga detaili. Ja liikumine on nii sujuv, et te ei kaota palli kunagi silmist, olenemata mängu kiirusest.

Dolby Vision ja Dolby Atmos. Kinopilt ja -heli.
Tänu Dolby esmaklassiliste heli- ja videoformaatide toele edastatakse teile tõetruu pildi ja heliga HDR-sisu. Vahet ei ole, kas tegemist on uusima seriaali või Blu-Ray plaadiga – nautige just sellist kontrastsust, heledust ja värve, mida režissöör soovis teile näidata. Ja kuulake avaramat heli, kus on olemas nii selgus, detailsus kui ka sügavus.

Android TV. Lihtne kasutada.
Kohandage Philips Androidi teler enda soovide järgi. Kui soovite sel nädalal vaadata ainult Amazoni ja YouTube'i ning järgmisel nädalal vaid Rakuten TV-d ja Netflixi, siis pole probleemi. Selge ja intuitiivne ekraan võimaldab teil asetada oma lemmiksisu kõige nähtavamale kohale. Nii saate kergesti jätkata sealt, kus viimati pooleli jäite või leida uusimaid filme.

Google Play Store ja Philipsi rakenduste galerii. On, mida nautida.
Google Play Store ja Philipsi rakenduste galerii pakuvad rohkem kui tavalised telesaated. Nautige internetis lõputult filme, telesaateid, muusikat, rakendusi ja mänge. On, mida nautida.

Hele 4K LED TV. Värvikirev HDR-pilt. Sujuv liikumine.
Ere 4K LED TV. Värvikirev HDR-pilt. Sujuv liikumine. Philips 4K UHD TV tagab teile värvikirevama ja selgema kontrastsusega pildi. Nautige suuremat sügavust ja sujuvamat liikumist. Suurepärane nii filmide, telesaadete kui ka mängude edastamine ja seda allikast olenemata.

Ühildub HDR10+ formaadiga. Nähke rohkemat, kui režissöör näidata soovis.
Teie Philipsi teler on HDR10+ videoformaati kasutades veelgi parem. Teler kohandab iga kaadri kontrastsust, värve ja heledust. Vahet ei ole, kas tegemist on seriaali või uue kassahitiga – varjud on sügavamad, heledad kohad säravamad ja värvid tõetruumad.

AI hääljuhtimine. Sisseehitatud Google Assistant. Töötab Alexaga.
Juhtige Philipsi Androidi telerit oma häälega. Soovite mängida mängu, vaadata Netflixi või otsida Google Play kauplusest filme või äppe? Lihtsalt öelge seda telerile. Saate juhtida ka kõiki Google Assistantiga ühilduvaid nutikaid koduseadmeid – näiteks hämardada filmiõhtu jaoks valgust või seadistada termostaati. Seda kõike diivanilt lahkumata. Enam ei pea te pidevalt oma telekapulti otsima. Nüüd saate Philipsi nutitelerit oma hääle abil juhtida, kasutades Alexaga ühilduvaid seadmeid, nagu Amazon Echo. Alexaga saate oma teleri sisse lülitada, kanalit vahetada, mängukonsooliga mängida ja palju muud.
| | |
| --- | --- |
| Ekraani diagonaal | 43" / 109 cm |
| Ekraani tehnoloogia | LED LCD |
| Ekraani resolutsioon | 3840х2160 4K UHD |
| CI (Common Interface) | CI+ |
| Smart TV | Jah |
| HbbTV | Jah |
| Netflix | Jah |
| USB mälupulgale või välisele kõvakettale salvestamise võimalus | Jah |
| Ekraani peegeldamine | Jah |
| Seadmete ühilduvussüsteem | Simply Share |
| HDR | Jah |
| Televiisori taustvalgustus | Ambilight 3 |
| Pildiparanduse süsteemid | Dolby Vision, HDR10+, HLG |
| Helitehnoloogiad | Dolby Atmos, Auto Volume Leveller, A.I. Sound, Clear Dialogue |
| Bluetooth | Jah |
| HDMI | 4 tk |
| Komponent | Jah |
| WiFi | Jah |
| VESA kinnituse suurus | 200 x 200 |
| Tootja | Philips |
| Energiaklass | A |
| Värvus | helehall |
| Operatsioonisüsteem | Android 9 |
EU energy efficiency label
Photopoint offers free shipping for orders over 59€ delivered to Estonia. Take a look in the tab "Delivery" for a more precise delivery estimate.
For this product you can select the desired delivery method at the shopping cart:
Photopoint store Pick-up

Place your order from Photopoint web store and pick your goods up from one of Photopoint`s brick and mortar stores. The delivery to Photopoint store is free even for orders less than 59€. You will be noticed by e-mail when your order is ready for pick-up.
The Photopoint stores are located in Tallinn and Tartu. See the exact locations from here.
Omniva courier delivery
The courier will transport your goods from Photopoint straight to the provided address. The delivery will take place at workdays from 08:00 to 17:00. Hold your phone near you as the courier will call you prior to its arrival. Please make sure there is someone at the destination, eligible to receive the shipment.