Sony DSC-RX100 VA
107207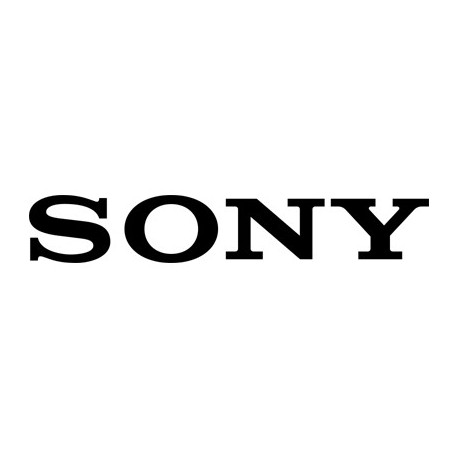 Main info
20.1 megapixel Exmor RS CMOS sensor
2.9× Carl Zeiss zoom lens (24–70 mm)
4K UHD 3840 × 2160 25p video recording
Sony OSS (OpticalSteadyShot™) stabilization
Integrated WiFi & NFC connectivity
Meet the RX100 V — the ultimate compact for capturing movies and stills in captivating detail. This camera inherits the RX100 series renowned 1.0-type image sensor, and advances with blazing-fast 0.05-second autofocus, 315 AF points for the world's most comprehensive phase-detection coverage of its kind, continuous shooting up to 24 fps with AF/ AE tracking, as well as outstanding 4K movie capabilities.

ZEISS® Vario-Sonnar T* lens for rich depiction
Large-diameter ZEISS® Vario-Sonnar T* 24-70mm f/1.8-2.8 lens allows wide-angle shooting out to 24 mm. Maximum aperture of f/2.8 brightness at the telephoto end enables shooting images without camera shake and subject motion blur and capturing photos (such as portraits) with beautiful background bokeh. ZEISS® T* Coating reduces ghost and flare.

Exmor RS™ CMOS sensor for speed
The newly developed 20.1 effective MP 1.0-type stacked CMOS image sensor with DRAM chip enables up to 960 fps super slow motion shooting and super high-speed Anti-Distortion Shutter up to 1/32 000 sec. that are too fast for human eyes to perceive. Moreover, 315-point focal plane phase detection AF provides for extraordinarily precise autofocusing and tracking performance.

BIONZ X™ for superior detail and texture
As the engine that powers the conversion of light captured by an image sensor into digital images, the BIONZ X image processing engine is as essential to the RX100 V as its lens and sensor. High-speed BIONZ X enables this camera to shoot photos and movies with truer, more natural details, richer tonal gradations and lower noise.

Smooth-tracking continuous shooting up to 24 fps
The RX100 V can perform high-speed continuous shooting at higher than 20MP resolution and up to 24 fps with AF/AE tracking. In addition, the camera reduces blackout on the electronic viewfinder and LCD screen, and this reduction makes for smoother monitoring of moving subjects and easier shooting of fleeting moments.

Autofocus in just 0.05 sec.
Combining the superior speed of phase-detection AF and the outstanding accuracy of contrast-detection AF, the Fast Hybrid AF system featured for the first time in an RX100 series camera focuses in just 0.05 sec. in order to track and capture subjects precisely at the climactic moments you're aiming for.

Dense, widespread 315-AF-point coverage
The world's most focal-plane phase-detection AF points (315) cover approx. 65% of the entire image area of the newly developed image sensor. This makes AF coverage widespread and dense enough to quickly capture subjects, such as small or fast-moving ones that are otherwise difficult to focus on, throughout the image area.

1/32000 sec anti-distortion shutter
Up to 1/32000 sec. Anti-Distortion Shutter works to minimise image distortion caused by the rolling shutter phenomenon. The extraordinarily fast shutter speed also allows you to produce photos with background defocusing using a large aperture setting even under extremely bright conditions at a maximum of EV 19 .

Silent shooting for sensitive situations
You can mute the camera's shutter sound by making the following camera settings: "Shutter type: Electronic" and "Audio signals: Off". This way, you can shoot quiet scenes and noise-sensitive subjects in silence, even during continuous shooting.

AF-A mode automatically switches focus mode
In AF-A mode, the camera automatically switches between AF-S mode (Single AF: locks focus while the shutter button is pressed halfway) and AF-C mode (Continuous AF: keeps focusing on subjects while the shutter button is pressed halfway), according to such changes as sudden subject movement and brightness as detected throughout the shooting frame.

Photo Capture creates clear stills from movies
Photo Capture function lets you select a moment from a 4K movie in playback and save it in the form of a highly detailed still image file of over 8 megapixels. Likewise, you can create a 2-megapixel still image file from a Full HD movie that has been recorded.

Introducing Fast Hybrid AF for movies to the RX100 series
Fast Hybrid AF keeps images sharp and clear during the shooting of high-resolution 4K movies, thanks to the system's focal plane phase-detection AF sensor that enables accurate focusing and tracking performance.

Brilliant 4K movies
In shooting 4K 24 (QFHD resolution: 3840 × 2160) movies with full pixel readout without pixel binning, the camera collects approx. 1.7 times as much information as is required for basic 4K movie output. This oversampling effect results in images of outstanding resolution with reduced moiré and jaggies.

Up to double-length 960 fps super slow motion
Using the mode dial to select HFR, it's easy to create super slow motion movies containing split-second moments of action. Choose shooting frame rates of 960/1000fps, 480/500fps, or 240/250fps (NTSC/PAL), depending on speed of a moving subject. Image quality is nearly Full HD at 240/250 fps, and HD at 480/500 fps in Quality Priority mode. The end trigger mode also enables you to record 4 or 6 seconds before the MOVIE button is pressed, letting you capture the decisive moment.

Control ring for advanced photography
Convenient lens-mounted control ring allows you to operate pro-style manual control such as selecting shutter speed, aperture, and more for added creative command — another feature making this camera an ideal choice for serious photographers.

Bright XGA OLED Tru-Finder™ shows what you aim for
The retractable Tru-Finder electronic viewfinder's sharp resolution equivalent to 2359k dots, bright self-illumination and high contrast are excellent for previewing shots and adjusting settings accordingly. EVF eyepiece optics are treated with ZEISS® T* Coating to reduce unwanted reflections and ensure corner-to-corner visibility.

Shoot almost anywhere with wide ISO sensitivity
Sensitivity extends right up to ISO 12 800, for crisper images in extremely low light. Let Auto ISO mode determine the most appropriate setting automatically, or manually expand sensitivity as low as ISO 80. The camera also allows you to set up lower limit shutter speed at time of Auto ISO setting.

Custom button creative convenience
The custom (C) button allows you to program one of over 40 possible functions to best adapt the camera's capabilities to your shooting style. By assigning a frequently used function or a preferred setting to this button, you can call it up promptly. You'll gain handy fingertip access to your selection — for faster, more intuitive camera operation.

180˚ tiltable LCD screen for flexible composition
High-resolution 3.0-type screen with tilt capability is perfect for taking selfies and framing of otherwise impossible overhead or low-angle shots. You can use it in high/low shooting positions for greater flexibility in capturing creative compositions.

MF Assist and Peaking functions for focus refinement
These features help you fine-tune the focus as you desire. Manual Focus (MF) Assist magnifies the area you are focusing on to enable more precise adjustment, while Peaking highlights the sharpest or most in-focus area with your choice of colour to help determine whether further focusing adjustment is required.

Bright Monitoring
This function that boosts image brightness, for example, can be assigned to a customisable button for easy access when shooting a starry sky or other dark scene.

Dual Rec still shooting during movie recording
Shoot still images of 17 MP while recording a movie. The camera enables you to capture impressive high-quality stills even in movie-shooting. Auto Dual Rec release function lets the camera automatically take photos during movie recording. Select frequency of Auto Dual Rec release from high/standard/low settings.

Choose pro-quality XAVC S or AVCHD movie format
Especially for serious videographers, XAVC S format provides low compression for high-quality movie expression and minimal noise even in scenes full of movement. You also have AVCHD format for easy editing and sharing. This camera uses 4K codec supporting 4K movie recording at up to 100 Mbps and additionally enables Full HD image recording.

Lock-on AF for enhanced photo opportunities
Simply press the shutter button halfway to activate Lock-on AF. It automatically adjusts the AF target frame size to match the subject size, improve tracking performance, and take full advantage of every photo opportunity.

Eye AF in AF-C mode
Eye AF is now available in AF-C mode in this camera. This means it automatically focuses on and even tracks focus on a subject's eye as the face moves, extending your freedom to frame a shot.

One-touch remote/ One-touch sharing
With one-touch remote, a smartphone or tablet functions as a viewfinder/remote control. One-touch sharing transfers photos/videos to the device. Just install a PlayMemories Mobile™ app via WiFi to an NFC-enabled Android device, then touch the device to the camera to connect them. QR code compatibility allows connection with non-NFC smartphones.

Diverse movie functions supporting pro-style usage
Various available movie functions include Picture Profile (that determines the character of movies by changing basic parameters like chromogenic effects and gradation adjustment), S-Log2 gamma (that extends the dynamic range of recording to reduce occurrence of blown-out highlights and black crush), TC/UB, Rec Control, Dual Video Recording, etc.

PlayMemories Camera Apps™
Sony's application download service lets you add new functions and capabilities to your camera. There are apps for photo and movie effects to enhance and express your creativity, and others to allow your smartphone to function as a camera's remote control, for example.
Buy this product and get the following extras for free:
---
---
Extended warranties and insurance:
Additional warranty (2 years) - 89,99 €
Insurance (1 year) - 119,99 €
Insurance (2 years) - 199,99 €
Warranty & insurance (2 + 1 years) - 199,99 €
Choose a suitable extended warranty and insurance in checkout..
---
3:2
16:9, 4:3, 1:1 aspect ratio available
125 – 12 800
Expandable ISO 80 – 25 600
1/3 EV increments
Carl Zeiss® Vario-Sonnar T*
Sony OSS (Optical SteadyShot™)
TTL contrast detection AF
337
315 phase-detection points
25 contrast detection points
Single
Continuous
Manual
Direct manual
Focus Peaking
Focus magnification
Yes
Can be locked by pressing shutter-release button halfway
Lai (315 / 25 points)
Center
Flexible spot (large)
Flexible spot (medium)
Flexible spot (small
Expanded flexible spot
Zone
0.05 m – ∞ (wide)
0.3 m – ∞ (tele)
Multi-segment (evaluative)
Center weighted average
Spot
1/3 or 2/3 EV increments
3 frames
Mechanical sutter
Electronic shutter
1/2000 – 30 sec
Bulb
1/32 000 – 30 sec (electronic shutter)
iAuto
Superior Auto
Scene
Program
Aperture priority
Shutter priority
Manual
Custom (5)
Single
Continuous (High)
Continuous (Medium)
Continuous (Low)
Self-timer 2 sec
Self-timer 10 sec
Iseavaja portree
Self timer continuous
Still image continuous shooting
24 fps [High]
10 fps [Medium]
3.5 fps [Low]
Auto
Daylight
Cloudy
Shade
Tungsten
Fluorescent (4)
Flash
Color temperature
Manual
[4K UHD] 3840 × 2160 30p/25p
[FullHD] 1920 × 1080 120p/100p
[FullHD] 1920 × 1080 60p/50p
[FullHD] 1920 × 1080 60i/50i
[FullHD] 1920 × 1080 30p/25p
[HD] 1280 × 720 30p/25p
[FullHD] 1920 × 1080 240p/250p
[FullHD] 1920 × 1080 480p/500p
[FullHD] 1920 × 1080 960p/1000p
[4K UHD] 100 Mbps (VBR)
[FullHD] 100 Mbps (VBR)
[FullHD] 28 Mbps (AVCHD)
Integrated stereo microphone
MP4 (Video: XAVC S (H.264/MPEG4-AVC); Audio: Linear PCM stereo)
AVCHD (Video: H.264/MPEG-4 AVC; Audio: Dolby Digital AC3 stereo)
MP4 (Video: H.264/MPEG-4 AVC; Audio: AC3 stereo)
SD
SDHC (UHS-I)
SDXC (UHS-I)
Memory Stick PRO Duo
Memory Stick PRO-HG Duo
0.4 m – 10.2 m (wide)
0.4 m – 6.5 m (tele)
Auto
Flash on
Flash off
Slow sync
Rear curtain sync
Red-eye reduction
Flash exposure compensation
±2 EV
1/3 EV increments
Remote controller interface
Via connected smartphone
Sony remote commander RM-VPR1
Weight (with battery and memory card)
Lithium battery NP-BX1
AC adapter AC-UUD12
microUSB cable
Shoulder strap
User manual
Photopoint offers free shipping for orders over 59€ delivered to Estonia. Take a look in the tab "Delivery" for a more precise delivery estimate.
For this product you can select the desired delivery method at the shopping cart:
Photopoint store Pick-up
Place your order from Photopoint web store and pick your goods up from one of Photopoint`s brick and mortar stores. The delivery to Photopoint store is free even for orders less than 59€. You will be noticed by e-mail when your order is ready for pick-up.
The Photopoint stores are located in Tallinn and Tartu. See the exact locations from here.
Omniva parcel terminal
You can order the goods to one of the Omniva Parcel terminals. Choose the desired terminal at the shopping cart. As the shipment arrives to the selected terminal, you will be sent an SMS-notification with an unique code. Go to the terminal within a week, enter the code and take your package. It is as simple as that.
See Omniva Parcel terminal locations here.
SmartPOST parcel terminal
Did not find an Omniva terminal at suitable location? Try SmartPost. Choose the desired terminal at the shopping cart. As the shipment arrives to the selected terminal, you will be sent an SMS-notification with an unique code. Go to the terminal within a week, enter the code and take your package. This method actually works for all parcel terminals.
See SmartPOST parcel terminal locations here.
DPD ParcelShop
Make sure you check out also the locations of DPD ParcelShops. These are located also in smaller Estonian towns. The delivery is the same. As the shipment arrives to the selected ParcelShop, you will be sent an SMS-notification. Go to the terminal, show your ID and take your package.
See DPD ParcelShop locations here.
Smartpost Finland parcel terminal
SmartPOST Finland is the best way to order goods to Finland. These terminals work the same way as in Estonia. As the shipment arrives to the selected terminal in Finland, you will be sent an SMS-notification with an unique code. Go to the terminal, enter the code and take your package.
See SmartPOST Finland parcel terminal locations here.


Matkahuolto parcel service
Matkahuolto is easy way to order goods to Finland. These are located also in smaller Finnish towns. As the shipment arrives to the selected Matkahuolto outlet, you will be sent an SMS-notification or an e-mail. Go to the outlet, show your ID and take your package.
See Matkahuolto outlet locations here.
Omniva courier delivery
The courier will transport your goods from Photopoint straight to the provided address. The delivery will take place at workdays from 08:00 to 17:00. Hold your phone near you as the courier will call you prior to its arrival. Please make sure there is someone at the destination, eligible to receive the shipment.

This product is in stock and ready for dispatch. Order now from Photopoint web store and this product will be on your doorstep in 1-2 working days.
This product is available to try and buy from the following Photopoint retail stores:
Photopoint, Kristiine keskus: Endla 45, Tallinn
Photopoint, Ülemiste keskus: Suur-Sõjamäe 4, Tallinn
Photopoint, Rocca al Mare: Paldiski mnt 102, Tallinn
Photopoint, Kvartal: Riia 2, Tartu
Photopoint, Lõunakeskus: Ringtee 75, Tartu
NB! Retail store stock status is not in realtime and does not consider reservations. For a detailed availability please contact the retail store.