Panasonic Lumix DC-S1R + 24-105mm f/4.0
120117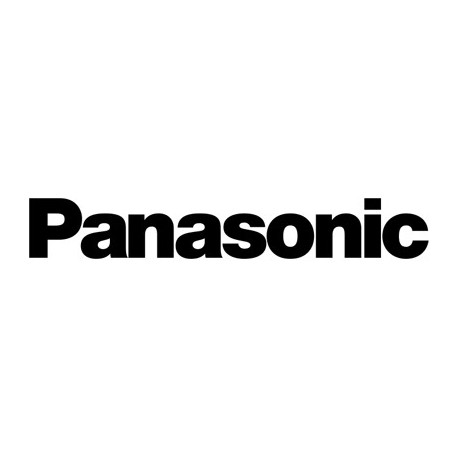 Main info
47.3 megapixel full frame CMOS sensor
4K UHD 3840 × 2160 60p video recording
3.2-inch swiwel LCD touchscreen and OLED EVF
Sensor-shift image stabilization
Weather-sealed construction






Ultimate Resolution. Professional Performance.
A new 47.3MP CMOS sensor with the ability to deliver unparalleled resolution and detail. Focus and an Image Stabilisation system that assist in creating images with stunning clarity at up to 9fps. A body designed to be a tool for the photographer to capture their creative vision. This unique combination of features and technology, the S1R is a Full-Frame Mirrorless camera which transports you to a new level of creativity.

47.3MP MOS Sensor for Uncompromising Creative Power
The LUMIX S1R is designed to help the photographer deliver their vision. Offering an unparalleled level of resolution the 47.3 megapixel Full-Frame (36mm x 24mm) CMOS sensor produces images with stunningly realistic detail, without a low-filter getting in the way. The new sensor combines best-in-class megapixel count with outstanding light gathering capabilities. Each pixel features an aspherical micro lens and an optimized design that increases the light capturing potential of the photodiode.The result is an extraordinary signal-to-noise ratio and maximum sensitivity of ISO 25600. The S1R has the ability to produce image quality that allows photographers to develop their art beyond previous limits.

5-axis Dual I.S. 2: Clarity and Sharpness through a greater range of shutter speeds.
Be confident in capturing incredibly sharp handheld photos without worrying about shake: the 5-axis Dual I.S. 2 (Image Stabilizer) brings intelligent compensation to your aid. This provides up to 6-stops of benefit, meaning you can use up to 6-stop slower shutter speed right up to the tele-end. The LUMIX S1R can virtually eliminate shake in both body and lens, across both stills and video recording, including 4K. The astonishing power of the 5-axis Body I.S. can correct shake for all lenses, upto 5.5 stops, even those not equipped with O.I.S.

Advanced Recognition Technology
Panasonic's advanced technology ensures unified control of the sensor, engine and lens to deliver high-speed, high-precision focus from every angle. Super-fast sensor to lens communication of 480fps and Panasonic's DFD (Depth From Defocus) technology makes high-speed, high-precision auto-focus in approximately 0.08 seconds a reality. In addition, low-light Auto-focus performance is improved down to an impressive -6EV. Higher Sensitivity and optimised tuning of the sensor have increased light capturing performance, making crisp focusing possible with nothing more than starlight. Advanced processing technology can recognise not only human bodies but also a variety of animals, and the high-performance tracking system helps maintain focus on your subject.

5,760k-dot Resolution Real View Finder
Boasting an Ultra-high resolution of 5,760k dots, the Real View Finder is the highest resolution in its class. Outstanding clarity and sharpness makes it feel as though you're looking at your subject through an optical viewfinder and helps concentration when shooting. With a minimum distortion lens for edge to edge clarity and a high magnification of 0.78x, the Real View Finder supports both perfect framing and high-precision focusing. The responsive OLED display offers an incredibly low 0.005-second minimum lag and an ultra-high 120fps refresh rate to ensure fast moving subjects are kept in view. With a switchable magnification the view finder can be tailored to your requirements or shooting situation.

Double Memory Card Slot for Flexible Data Management
Double Memory card slots, compatible with High-capacity SD (UHS-II) and XQD™ memory cards, provides flexibility and security when shooting. You can specify the card slot to be used for recording different image format, long videos or simply as a backup. Alternatively, you can relay record from one card to another or match the data to both cards.

Durable body for a wide range of conditions
The body is designed to be used in a range of extreme conditions. The magnesium alloy body is both durable and lightweight, while sealing protects every seam, dial and button The camera is designed to resist ingress of moisture and dust, while being able to operate in temperatures as low as -10°C. Combined, these features ensure shooting is productive and enjoyable across a wide range of environments.

4K 60p Video recording
Panasonic's combination of new sensor technology and Venus engine provide the power to deliver spectacular 4K 60p utilising the whole of the Full-Frame sensor. Thanks to the combination of these advanced technologies the S1R is able to deliver smooth and natural looking footage even with rapidly moving scenes.
Buy this product and get the following extras for free:
---
---
Extended warranties and insurance:
Additional warranty (2 years) - 229,99 €
Insurance (1 year) - 259,99 €
Insurance (2 years) - 439,99 €
Warranty & insurance (2 + 1 years) - 459,99 €
Choose a suitable extended warranty and insurance in checkout..
---
---
4:3
3:2, 16:9, 1:1, 65:24, 2:1 Aspect ratio avaliable
100 – 25 600
Extended ISO 50 – 51 200
DPF (Depth From Defocus) system
Focus Peaking
Focus magnification
Yes
Can be locked by pressing shutter-release button halfway
Auto
Tracking
225 Area
Zone
1-area
Spot
1728-zone multi-pattern sensing system
Multi-segment (evaluative)
Center weighted average
Spot
Light areas
Yes
Via customisable buttons
Vertical-travel focal-plane shutter
Electronic front curtain shutter
1/8000 – 60 sec
1/16 000 – 60 sec (electronic shutter)
Bulb shooting maximum time
Program
Aperture priority
Shutter priority
Manual
Single
Continuous (High)
Continuous (Medium)
Continuous (Low)
Bulb
Still image continuous shooting
9 fps [High]
5 fps [Medium]
2 fps [Low]
30 frames/sec [6K PHOTO]
60 frames/sec [4K PHOTO]
Auto TTL by CMOS image sensor
Auto
Daylight
Cloudy
Shade
Tungsten
Flash
white set
Color temperature set (2500K - 10000K)
[4K UHD] 3840 × 2160 30p/25p
[FullHD] 1920 × 1080 60p/50p
[FullHD] 1920 × 1080 30p/25p
Integrated stereo microphone
MP4 (Video: H.264/MPEG-4 AVC; Audio: Linear PCM stereo)
XQD
SD
SDHC (UHS-II)
SDXC (UHS-II)
Auto
Red-eye reduction
Flash on
Slow sync
Flash off
Flash exposure compensation
±3 EV
1/3 EV increments
External flashguns with FP-TTL support
Yes
ISO 518 standard hot shoe
3.5 mm headphones out
3.5 mm microphone input
Remote controller interface
WiFi IEEE 802.11 a/b/g/n/ac
Weight (with battery and memory card)
Panasonic Lumix S 24-105mm f/4 Macro O.I.S.
Camera
DMW-BLJ31 Li-Ion battery
DMW-BTC14 battery charger
USB-C cable
USB cable
Body mount cover
Shoulder strap
Eyepiece cap
Hot shoe cover
Cable holder
Photopoint offers free shipping for orders over 59€ delivered to Estonia. Take a look in the tab "Delivery" for a more precise delivery estimate.
For this product you can select the desired delivery method at the shopping cart:
Photopoint store Pick-up

Place your order from Photopoint web store and pick your goods up from one of Photopoint`s brick and mortar stores. The delivery to Photopoint store is free even for orders less than 59€. You will be noticed by e-mail when your order is ready for pick-up.
The Photopoint stores are located in Tallinn and Tartu. See the exact locations from here.
Omniva parcel terminal
You can order the goods to one of the Omniva Parcel terminals. Choose the desired terminal at the shopping cart. As the shipment arrives to the selected terminal, you will be sent an SMS-notification with an unique code. Go to the terminal within a week, enter the code and take your package. It is as simple as that.
See Omniva Parcel terminal locations here.
SmartPOST parcel terminal
Did not find an Omniva terminal at suitable location? Try SmartPost. Choose the desired terminal at the shopping cart. As the shipment arrives to the selected terminal, you will be sent an SMS-notification with an unique code. Go to the terminal within a week, enter the code and take your package. This method actually works for all parcel terminals.
See SmartPOST parcel terminal locations here.
DPD parcel locker
Make sure you check out also the locations of DPD parcel lockers. These are located all over Estonia. The delivery is the same. As the shipment arrives to the selected locker, you will be sent an SMS with a unique code. Go to the locker, enter the code and take your package.
See DPD parcel locker locations here.
Smartpost Finland parcel terminal
SmartPOST Finland is the best way to order goods to Finland. These terminals work the same way as in Estonia. As the shipment arrives to the selected terminal in Finland, you will be sent an SMS-notification with an unique code. Go to the terminal, enter the code and take your package.
See SmartPOST Finland parcel terminal locations here.


Matkahuolto parcel service
Matkahuolto is easy way to order goods to Finland. These are located also in smaller Finnish towns. As the shipment arrives to the selected Matkahuolto outlet, you will be sent an SMS-notification or an e-mail. Go to the outlet, show your ID and take your package.
See Matkahuolto outlet locations here.
Omniva courier delivery
The courier will transport your goods from Photopoint straight to the provided address. The delivery will take place at workdays from 08:00 to 17:00. Hold your phone near you as the courier will call you prior to its arrival. Please make sure there is someone at the destination, eligible to receive the shipment.

This product is in stock and ready for dispatch. Order now from Photopoint web store and this product will be on your doorstep in 1-2 working days.
This product is available to try and buy from the following Photopoint retail stores:
Photopoint, Kristiine keskus: Endla 45, Tallinn
Photopoint, Ülemiste keskus: Suur-Sõjamäe 4, Tallinn
Photopoint, Rocca al Mare: Paldiski mnt 102, Tallinn
Photopoint, Kvartal: Riia 2, Tartu
Photopoint, Lõunakeskus: Ringtee 75, Tartu
NB! Retail store stock status is not in real time and does not consider reservations. For a detailed availability please contact the retail store.
Online orders may be delivered from another store. You will receive a notification when the goods are ready to be picked up.

This product is available for rent from the following Photopoint retail stores:
Photopoint, Rocca al Mare: Paldiski mnt 102, Tallinn
Photopoint, Kvartal: Riia 2, Tartu
Rental prices
1 day
100 €
1 week
300 €
2 weeks
500 €
Read rental conditions here