Sony a9 II body
135035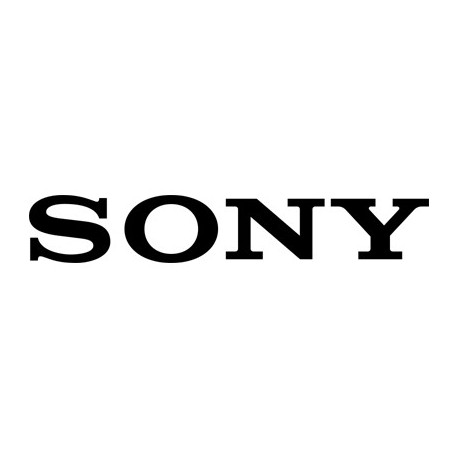 Main info
24.2 megapixel full frame EXMOR RS CMOS sensor
693 phase- & 425 contrast detect AF points
Up to 20 fps photo shooting
4K 3840 × 2160 30p video recording
Integrated WiFi, Bluetooth and NFC connectivity
Warning: Last items in stock!

Better ergonomics
Faster autofocus
5-Axis SteadyShot up to 5,5 stops
Continuous shooting up to 10 frames/sec (Mechanical shutter)
Two SD UHS-II card slots
USB-C 3.2 Gen 1
5 GHz Wi-Fi, 1000BASE-T Ethernet
Add voice memos to photos
Battery lasts up to 500 shots
Full-Frame Stacked CMOS Sensor with Integral Memory
α9 II is the mirrorless camera that delivers next-generation high-speed performance far exceeding SLRs. It's equipped with the outstanding 35 mm stacked CMOS image sensor with integral memory for impressively fast overall readout speed. This 24.2 MP image sensor achieves high sensitivity of up to ISO 204800 (extended) with the design of back-illuminated structure.
Blackout-free Shooting with Quad-VGA OLED Tru-FinderTM
In continuous shooting, the electronic shutter system banishes blackout interruption typical of optical viewfinders, and the high-speed image sensor eliminates distracting EVF display lag. A high 120fps refresh rate minimizes display blurring of moving subjects, and the Quad-VGA OLED Tru-Finder with approx. 3.68 million-dot high resolution employs ZEISS® T* Coating to reduce reflections, with a dirt-repelling fluorine coating on the outer lens to enhance usability on location.
Incredibly Fast Continuous Shooting
Thanks to the α9 II's incredible speed, continuous shooting is possible at up to 20fps with the electronic shutter and 10fps with the mechanical shutter, to capture fast-moving subjects with either shutter mode, and even at its highest speed, the flash can be synchronized with the mechanical shutter.
AF/AE Calculations up to 60 Times/sec
AF/AE is calculated up to 60 times per second and is virtually uninterrupted, both while composing the image and even upon releasing the shutter. Continuous AF/AE—operated on the image sensor—locks onto and tracks erratically moving subjects with high speed, precision, and reliability. Additionally, AWB Lock capability makes it possible to lock/unlock auto white balance operation at any time, which is useful in mixed lighting situations where natural and man-made light sources coexist.
High-Speed 1/32000 sec Anti-Distortion Shutter
A result of Sony's image sensor innovation, this shutter achieves speeds up to 1/32000 sec, beyond the limits of mechanical systems. Additionally, the high curtain speed of the electronic shutter suppresses rolling shutter effect to excellently capture moving subjects during sports and other fast-moving activities.
Silent shooting
Explore the advantages of high-speed silent shooting with a shutter that is fully digital — without a physical mechanism. The electronic shutter allows silent shooting without mechanical mirror and shutter noise. It's ideal for sports and subjects that demand quiet operation, greatly expanding camera versatility.
Anti-flicker shooting
Flicker from fluorescent and other artificial lighting is automatically detected and shutter action is timed to minimize the effect of flicker on still images. This suppresses exposure and color anomalies at the top and bottom of images shot at high shutter speeds, as well as exposure and color inconsistency between continuous shots, so you can take images indoors with more confidence.
Real-Time Eye AF for Humans and Animals
Real-time Eye AF relies on advanced AI to continuously analyze and detect eyes from the image sensor's copious data, with left or right eye preference possible with a simple toggle. By half-pressing the shutter button, even animal eyes are detected. Team it up with Real-time Tracking for superior tracking performance of live subjects.
Body-Integrated 5-Axis Optical Image Stabilization
The body-integrated image stabilization system is fine-tuned to compensate accurately for 5-axis camera shake that can compromise handheld shooting. This gives you extremely high performance in both stills and movies, whether shooting at longer focal lengths, in close-ups, or at night. It is equivalent to using a 5.5-step faster shutter speed, allowing stable determination of composition when capturing subjects in high-speed motion.
Dual media slots, both supporting UHS-II
The α9 II provides two media slots for SD cards, both SLOT 1 and SLOT 2 are now compatible with UHS-I and UHS-II for fast mass-volume data writing. Two cards in the slots can be used to simultaneously record or relay record data; separate RAW data from JPEG data, or stills from movies, and copy data from one card to the other. A slide lock structure prevents the memory card cover from being opened unintentionally.
Add Voice Memo to Your Images
The α9 II brings higher efficiency to work delivery tasks with a new Voice Memo function that allows you to record up to 60-sec audio files (.wav) describing shooting conditions or image content with automatic transcription into text, which is then attached to images.
Support for Faster Data Transfer; 5 GHz Wi-Fi® and USB 3.2 Gen 1
Connectivity has been improved, with new support for the IEEE 802.11ac 5 GHz band Wi-Fi® when the camera is connected in wireless mode, along with the camera's USB Type-CTM terminal that supports USB 3.2 Gen 1.
Buy this product and get the following extras for free:
---
---
3:2
16:9 aspect ratio available
100 – 51 200
Expanded ISO 50 – 204 800
Sony FE lenses
Sony E lenses (in crop mode)
Sony A-mount lenses + Minolta & Konica Minolta α/MAXXUM/DYNAX lenses (with optional A-mount adapter)
Minolta & Konica Minolta α/MAXXUM/DYNAX objektiivid (adapteriga)
693 phase-detection points
425 contrast-detection points
Single
Continuous
Direct manual
Manual
Focus Peaking
Focus magnification
Zebra
Wide zone (693/425 points)
Zone
Center
Flexible spot (large)
Flexible spot (medium)
Flexible spot (small
Expanded flexible spot
Touch focus
Autofocus micro adjustment
Yes, with LA-EA2 or LA-EA4
1200-zone evaluative metering using CMOS sensor
Multi-segment (evaluative)
Center weighted average
Spot
Yes
Can be locked by pressing shutter-release button halfway
With AE lock button
±5 EV
1/3 or 1/2 EV increments
Yes
3, 5 or 9 frames
1/3, 1/2, 2/3, 1, 2 or 3 EV increments
Electronically-controlled
Vertical-travel focal-plane shutter
Electronic front curtain shutter
1/8000 – 30 sec
1/32 000 – 30 sec (electronic shutter)
Bulb
iAuto
Program
Aperture priority
Shutter priority
Manual
Movie
Single
Continuous (High)
Continuous (Medium)
Continuous (Low)
Self-timer 10 sec
Self-timer 5 sec
Self-timer 2 sec
Self timer continuous
Bracketing
Still image continuous shooting
20 frames/sec [Electronic shutter]
10 frames/sec [Mechanical Shutter]
Auto TTL by CMOS image sensor
Auto
Daylight
Shade
Cloudy
Tungsten
Fluorescent (4)
Color temperature (2500K - 9900K)
Color filter (G7 - M7 57 steps; A7 - B7 29 steps)
Custom
Yes
3 frames, H/L selectable
[4K UHD] 3840 × 2160 24p
[FullHD] 1920 × 1080 120p
[FullHD] 1920 × 1080 60p
[FullHD] 1920 × 1080 30p
[FullHD] 1920 × 1080 24p
[FullHD] 1920 × 1080 120p
4K video (3840 × 2160 25p/24p) output
YCbCr 4:2:2
RGB
8 bit uncompressed
MP4 (Video: XAVC S (H.264/MPEG4-AVC); Audio: Linear PCM stereo)
AVCHD (Video: H.264/MPEG-4 AVC; Audio: Dolby Digital AC3 stereo)
MP4 (Video: H.264/MPEG-4 AVC; Audio: AAC stereo)
SD
SDHC
SDHC (UHS-I)
SDHC (UHS-II)
SDXC
SDXC (UHS-I)
SDXC (UHS-II)
Memory Stick PRO Duo
Memory Stick PRO-HG Duo
Either card can be used for primary or backup storage
For separate storage of RAW and JPEG images
Pictures can be copied between cards
External flashguns with ADI / Sony TTL support
Yes
ISO 518 standard hot shoe
3.5 mm microphone input
3.5 mm headphones out
Remote controller interface
Via connected smartphone
Sony remote commander RM-DSLR2
WiFi IEEE 802.11 a/b/g/n/ac
2.4 GHz
5 GHz
Weight (with battery and memory card)
Camera
Lithium battery NP-FZ100
Battery charger BC-QZ1
Power cable
Cable tie
Body mount cover
Hot shoe cover
Eyepiece cap
USB-C cable
Shoulder strap
Photopoint offers free shipping for orders over 59€ delivered to Estonia. Take a look in the tab "Delivery" for a more precise delivery estimate.
For this product you can select the desired delivery method at the shopping cart:
Photopoint store Pick-up

Place your order from Photopoint web store and pick your goods up from one of Photopoint`s brick and mortar stores. The delivery to Photopoint store is free even for orders less than 59€. You will be noticed by e-mail when your order is ready for pick-up.
The Photopoint stores are located in Tallinn and Tartu. See the exact locations from here.
Omniva parcel terminal
You can order the goods to one of the Omniva Parcel terminals. Choose the desired terminal at the shopping cart. As the shipment arrives to the selected terminal, you will be sent an SMS-notification with an unique code. Go to the terminal within a week, enter the code and take your package. It is as simple as that.
See Omniva Parcel terminal locations here.
SmartPOST parcel terminal
Did not find an Omniva terminal at suitable location? Try SmartPost. Choose the desired terminal at the shopping cart. As the shipment arrives to the selected terminal, you will be sent an SMS-notification with an unique code. Go to the terminal within a week, enter the code and take your package. This method actually works for all parcel terminals.
See SmartPOST parcel terminal locations here.
DPD parcel locker
Make sure you check out also the locations of DPD parcel lockers. These are located all over Estonia. The delivery is the same. As the shipment arrives to the selected locker, you will be sent an SMS with a unique code. Go to the locker, enter the code and take your package.
See DPD parcel locker locations here.
Smartpost Finland parcel terminal
SmartPOST Finland is the best way to order goods to Finland. These terminals work the same way as in Estonia. As the shipment arrives to the selected terminal in Finland, you will be sent an SMS-notification with an unique code. Go to the terminal, enter the code and take your package.
See SmartPOST Finland parcel terminal locations here.


Matkahuolto parcel service
Matkahuolto is easy way to order goods to Finland. These are located also in smaller Finnish towns. As the shipment arrives to the selected Matkahuolto outlet, you will be sent an SMS-notification or an e-mail. Go to the outlet, show your ID and take your package.
See Matkahuolto outlet locations here.
Omniva courier delivery
The courier will transport your goods from Photopoint straight to the provided address. The delivery will take place at workdays from 08:00 to 17:00. Hold your phone near you as the courier will call you prior to its arrival. Please make sure there is someone at the destination, eligible to receive the shipment.

If ordered through Photopoint online store the product will be delivered within 1-3 working days.
This product is available to try and buy from the following Photopoint retail stores:
Photopoint, Kristiine keskus: Endla 45, Tallinn
NB! Retail store stock status is not in real time and does not consider reservations. For a detailed availability please contact the retail store.
Online orders may be delivered from another store. You will receive a notification when the goods are ready to be picked up.

This product is available for rent from the following Photopoint retail stores:
Photopoint, Rocca al Mare: Paldiski mnt 102, Tallinn
Rental prices
1 day
135 €
1 week
405 €
2 weeks
675 €
Read rental conditions here