Sony a6000 body, black
36267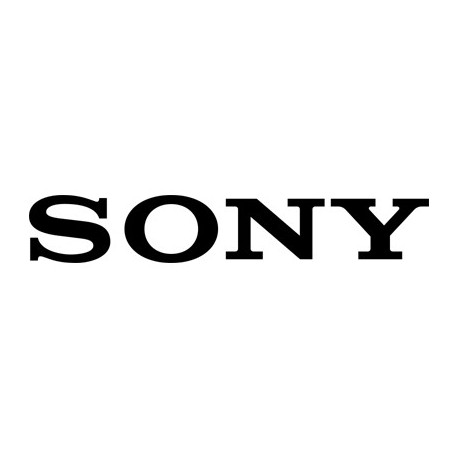 Main info
24.3 megapixel Exmor™ HD CMOS sensor
FullHD 1920 × 1080 50p XAVC S video recording
3" tiltable LCD display, OLED viewfinder
Hybrid autofocus with 179 focusing points
NFC & WiFi - control camera from smartphone
Warning: Last items in stock!



Compact and lightweight mirrorless DSLR
The a6000 is a super-compact mirrorless camera that's about half the size and weight of a typical DSLR, yet it has the same size APS-C sensor as most DSLRs. The interchangeable lenses and E-mount system make the a6000 more versatile than almost any other camera on the market.

High resolution 24MP APS-C sensor
Get incredible detail and gorgeous enlargements thanks to the newly developed 24.3 megapixel Exmor™ APS HD CMOS sensor. It has higher resolution than most DSLRs and adopts the same gapless on-chip lens structure as the a7R for ultimate image quality and light sensitivity.

Better images through BIONZ X processing
The new BIONZ X™ image processor faithfully reproduces textures and details in real time via extra high-speed processing capabilities delivering true-to-life images - as seen by the naked eye. It enables greater natural detail, richer tonal gradations, lower noise and more realistic images whether you shoot stills or video.

Ultra-fast response
Capture the perfect moment – the a6000 realizes 11 frames per second continuous shooting with AF (Auto Focus) tracking by making the most of the wide-area 179-point phase-detection AF sensor. Even when dealing with a moving subject the a6000's superb moving-subject tracking performance ensures you get the shot during still or video capture.

Easy and intuitive controls
Despite its small size, the a6000 gives you full DSLR control and immediate access to the functions you need to shoot like a pro. Two dials on top and a rear-mounted control wheel allow quick selection of shooting modes and camera settings. In addition to the Fn button, there's seven customizable buttons, which can be assigned any of 47 functions.

Instantly connect via NFC and Wi-Fi
Wi-Fi® connectivity allows you to control your camera with your compatible smartphone or tablet and the PlayMemories Camera Apps™. Frame your shot on your device's LCD, snap the shutter, and then transfer the images directly to your mobile device for quick editing and uploading. And with NFC (near field communication) technology, connecting has never been easier. Simply tap the camera to an NFC-enabled device, and you're ready to shoot and share without wires or hassles.

Stunning low light photos
With 20% higher sensitivity than the NEX-7 due to the newly developed Exmor CMOS sensor and BIONZ X processor, you get stunning detail in in low light from ISO range 100 – 25000. And for an additional burst of light, the a6000 features a pop-up flash and a standard hot shoe for additional flash accessories.

Full HD output
Capture Full 1920 × 1080 HD uncompressed clean-screen video files with external recording devices via an HDMI® connection in 50p and 50i frame rates. Selectable in-camera AVCHD™ codec frame rates include super-smooth 50p, standard 50i or cinematic 24p, while MP4 codec is also available for smaller files for easier upload to the web.

What you see is what you get
View every scene in rich detail on the high contrast 1.4M dot Tru-Finder™ OLED EVF. It delivers 100% frame coverage with an approximately 33° viewing angle for corner-to-corner visibility. Not only that, the viewfinder displays what will appear in your recordings, including the effects of your camera settings so you can fine-tune focus and preview your shots before you take the picture.

PlayMemories camera apps
Personalize your camera by adding new features of your choice with PlayMemories Camera Apps. Find apps to fit your shooting style from portraits, detailed close-ups, sports, time lapse, motion shot and much more. Use apps that shoot, share and save photos using Wi-Fi® that make it easy to control and view your camera from smartphone, and post photos directly to Facebook or backup images to the cloud without connecting to a computer.

Cover every shooting angle
Snap shots high over crowds or down low to capture a pet's eye view with the tiltable 3.0" (921k dots) Xtra Fine™ LCD Display that boasts a range of movement of approximately up 90° and down 45°. Easily scroll through menus and preview life thanks to WhiteMagic™ technology that dramatically increases visibility in bright daylight. The large display delivers brilliant-quality still images and movies while enabling easy focusing operation.

The fastest focusing camera in the world
Enhanced Fast Hybrid auto focus combines speedy phase-detection AF with highly accurate contrast-detection AF, which has been accelerated through a new Spatial Object Detection algorithm, to achieve among the fastest autofocusing performance of any full-frame camera in the world. First, phase-detection AF with 179 densely placed phase-detection AF points swiftly and efficiently moves the lens to bring the subject nearly into focus. Then contrast-detection AF with wide AF coverage fine-tunes the focusing in the blink of an eye.
Buy this product and get the following extras for free:
---
---
Extended warranties and insurance:
Additional warranty (2 years) - 59,99 €
Insurance (1 year) - 69,99 €
Insurance (2 years) - 109,99 €
Warranty & insurance (2 + 1 years) - 129,99 €
Choose a suitable extended warranty and insurance in checkout..
---
---
Blog posts mentioning this product:
3:2
16:9 aspect ratio available
100 – 51 200
1/3 EV increments
Sony E lenses
Sony FE lenses
Sony A-mount lenses + Minolta & Konica Minolta α/MAXXUM/DYNAX lenses (with optional A-mount adapter)
Minolta & Konica Minolta α/MAXXUM/DYNAX objektiivid (adapteriga)
None
Uses in-lens stabilization
Hybrid autofocus
TTL phase detection
TTL contrast-detection
179 phase detection points
25 contrast detection points
Auto
Single
Continuous
Manual
Direct manual
Yes
Can be locked by pressing shutter-release button halfway
Wide (179 / 25 points)
Zone
Center
Flexible spot (medium)
Flexible spot (small
Flexible spot (large)
TTL metering
1200-zone evaluative metering using CMOS sensor
Multi-segment (evaluative)
Center weighted average
Spot
±5 EV
1/3 or 1/2 EV increments
1/3, 1/2, 2/3, 1, 2 or 3 EV increments
3 or 5 frames
Electronically-controlled
Vertical-travel focal-plane shutter
iAuto
Superior Auto
Scene
Program
Aperture priority
Shutter priority
Manual
Sweep Panorama
Movie
Single
Continuous (High)
Continuous (Medium)
Continuous (Low)
Self-timer 2 sec
Self-timer 10 sec
Self timer continuous
Bracketing
Still image continuous shooting
11 fps [High]
6 fps [Medium]
2.5 fps [Low]
Auto TTL by CMOS image sensor
Auto
Daylight
Cloudy
Shade
Tungsten
Fluorescent
Flash
Color temperature
Color temperature set (2500 - 9900K (G7 to M7, 15-step) (A7 to B7, 15-step))
[FullHD] 1920 × 1080 50i
[FullHD] 1920 × 1080 24p
[HDV] 1440 × 1080 25p
[VGA] 640 × 480 25p
Integrated stereo microphone
YCbCr 4:2:2
8 bit uncompressed
AVCHD (Video: H.264/MPEG-4 AVC; Audio: Dolby Digital AC3 stereo)
MP4 (Video: H.264/MPEG-4 AVC; Audio: AC3 stereo)
MP4 (Video: H.264/MPEG-4 AVC; Audio: AAC-LC stereo)
SD
SDHC
SDXC (UHS-I)
Memory Stick PRO Duo
Memory Stick PRO-HG Duo
Memory Stick XC-HD Duo
Auto
Flash on
Flash off
Red-eye reduction
Slow sync
Rear curtain sync
Wireless
Flash exposure compensation
±3 EV
1/2 or 1/3 EV increments
External flashguns with ADI / Sony TTL support
Yes
ISO 518 standard hot shoe
Remote controller interface
Sony remote commander RM-DSLR2
Sony remote commander RM-VPR1
Via connected smartphone
Metal and polycarbonate body details
Lithium battery NP-FW50
AC adapter AC-UB10
Eyepiece rubber cup
Shoulder strap
Body mount cover
microUSB cable
Hot shoe cover
Photopoint offers free shipping for orders over 59€ delivered to Estonia. Take a look in the tab "Delivery" for a more precise delivery estimate.
For this product you can select the desired delivery method at the shopping cart:
Photopoint store Pick-up

Place your order from Photopoint web store and pick your goods up from one of Photopoint`s brick and mortar stores. The delivery to Photopoint store is free even for orders less than 59€. You will be noticed by e-mail when your order is ready for pick-up.
The Photopoint stores are located in Tallinn and Tartu. See the exact locations from here.
Omniva parcel terminal
You can order the goods to one of the Omniva Parcel terminals. Choose the desired terminal at the shopping cart. As the shipment arrives to the selected terminal, you will be sent an SMS-notification with an unique code. Go to the terminal within a week, enter the code and take your package. It is as simple as that.
See Omniva Parcel terminal locations here.
SmartPOST parcel terminal
Did not find an Omniva terminal at suitable location? Try SmartPost. Choose the desired terminal at the shopping cart. As the shipment arrives to the selected terminal, you will be sent an SMS-notification with an unique code. Go to the terminal within a week, enter the code and take your package. This method actually works for all parcel terminals.
See SmartPOST parcel terminal locations here.
DPD ParcelShop
Make sure you check out also the locations of DPD ParcelShops. These are located also in smaller Estonian towns. The delivery is the same. As the shipment arrives to the selected ParcelShop, you will be sent an SMS-notification. Go to the terminal, show your ID and take your package.
See DPD ParcelShop locations here.
Smartpost Finland parcel terminal
SmartPOST Finland is the best way to order goods to Finland. These terminals work the same way as in Estonia. As the shipment arrives to the selected terminal in Finland, you will be sent an SMS-notification with an unique code. Go to the terminal, enter the code and take your package.
See SmartPOST Finland parcel terminal locations here.


Matkahuolto parcel service
Matkahuolto is easy way to order goods to Finland. These are located also in smaller Finnish towns. As the shipment arrives to the selected Matkahuolto outlet, you will be sent an SMS-notification or an e-mail. Go to the outlet, show your ID and take your package.
See Matkahuolto outlet locations here.
Omniva courier delivery
The courier will transport your goods from Photopoint straight to the provided address. The delivery will take place at workdays from 08:00 to 17:00. Hold your phone near you as the courier will call you prior to its arrival. Please make sure there is someone at the destination, eligible to receive the shipment.

If ordered through Photopoint online store the product will be delivered within 1-3 working days.
This product is available to try and buy from the following Photopoint retail stores:
Photopoint, Kristiine keskus: Endla 45, Tallinn
Photopoint, Kvartal: Riia 2, Tartu
Photopoint, Lõunakeskus: Ringtee 75, Tartu
NB! Retail store stock status is not in real time and does not consider reservations. For a detailed availability please contact the retail store.
Online orders may be delivered from another store. You will receive a notification when the goods are ready to be picked up.