Panasonic Lumix DMC-G7 + 14-42mm Kit, black
44914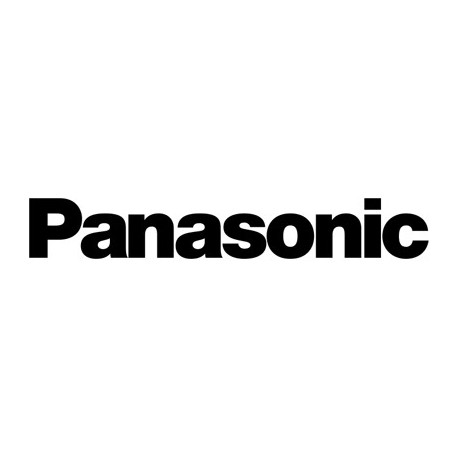 Addional discount of 6%
will be applied in shopping cart
Main info
16 megapixel Four Thirds Live MOS sensor
3-inch free-angle touchscreen
Sharp OLED viewfinder
4K UHD 3840 × 2160 25p video recording
Integrated WiFi - control camera from smart device



Panasonic Lumix DMC-G7 body, black
+ Lumix G Vario 14-42mm f/3.5-5.6 II APSH. MEGA O.I.S. stabilized normal zoom lens

Everything in the right place
Not only does the LUMIX G7 feature a solid design but also truly intuitive operation. The body design allows you to instantly access key functions like the front aperture and shutter speed dial. Settings can also be assigned to six easy to operate function buttons (fn-buttons).
Intelligent Auto mode - easy to use
Your LUMIX G7 comes with generations of photographic knowledge built-in and ready to use. Face detection, intelligent ISO settings, intelligent scene guide and AF tracking are just some of the many functions that make the LUMIX G a truly smart photography tool. Just select the iA mode and you can rely on the camera to take excellent photos in any given situation.
4K Video - See even more than Full HD
Whether you are watching movies or editing videos, 4K delivers a far more intense viewing experience than you have seen before. Its native resolution of 3840×2160 pixels is four times larger than Full HD, resulting in a much higher level of detail. Even if you export your footage filmed in 4K to a Full HD TV, the video files will have even better definition and crisper details than those filmed in Full HD.
4K Photo - Capture the perfect moment
Using the high resolution of 4K, Panasonic LUMIX G7 camera introduces the new 4K Photo function which allows you to extract individual frames from a video sequence (filmed at 30 frames per second) to capture those magical moments that only occur at a split second. With 4K Photo you can always be assured that you have the freedom to decide on your very own 'perfect moment'.
4K Photo Modes - Free Your Creativity
The 4K Photo function can be used in three different modes, all allowing you to capture that perfect moment:
4K burst: take 30 4K frames per second until you've caught the perfect image with Burst Mode. Simply hold down the button and let your G7 snap a rapid series of ultra high definition pictures until you choose when to release, ensuring every split second of every moment is beautifully captured.
4K BURST (START & STOP): you never know when the perfect photo opportunity will present itself. With the power of 4K, the G7 lets you record video, roll back and choose from a staggering selection of up to 30 high-quality frames per second.
4K PRE-BURST: Pre-Burst lets you capture sixty 4K photos in just two seconds – thirty before you press the shutter release and thirty after. It's the ideal feature for when you know the exact moment to shoot and want to capture the complete picture.
High Speed Auto-Focusing with DFD Technology
Capture even the fastest moving action thanks to Panasonic's Depth From Defocus (DFD) Auto Focus (AF) technology. The LUMIX G7 features this brand new technology instantly calculating the distance between the items inside the frame and drives the focus of the lens in one fast, continuous movement. This new system results in AF speeds up to 0.07 seconds and a burst shooting speed with AFC of 6 frames per second. It also increases the stability of continuous focusing when shooting video.
Fast and Precise AF Tracking
With the new algorithm of AF Tracking, not only the colour but also the size and motion vector of the target are recognized, enabling the camera to lock on the subject even more securely. The result is the AF tracking performance of approximately 200% or greater which refrains the camera from losing the subject.
Fosucing in Low Light Conditions - Star Light AF
Low Light AF makes it possible to focus subjects more precisely in -4EV low light situations,like moonlight with no other light source. Furthermore, the LUMIX G7 newly integrates the Starlight AF to let you shoot a star in the night sky with auto focus by accurate calculation of the contrast value in a smaller AF zone.
High Image Quality even in low light conditions
The 16 megapixel Digital Live MOS Sensor in combination with the newly developed Venus Engine provides both: high quality image capture and high speed signal processing. The superior noise reduction system enables crisp images even in low light conditions up to ISO 25,600.
Perfect Sight and Framing
The LUMIX G7 comes with a high-resolution OLED Live View Finder which allows high visibility thanks to a 10,000:1 contrast and perfect framing even under direct sunlight conditions. Also with all your settings displayed right in front of your eye, your pictures will always come out exactly how you want them to.
Furthermore the tilt/swivel touch-display of the LUMIX G7 gives you the freedom to find unusual perspectives while maintaining easy operation and full image control.
Focus Peaking
To give the most precise focus control possible, the LUMIX G7 has a manual focus peaking function, that shows you which area is in focus and how far the depth of field extends. Areas in focus are displayed on the screen in green to ensure you have the area you want perfectly sharp every time.
Silent Shooting
There are many situations when you want your camera to be absolutely silent, like when taking pictures of animals or at a classical concert. DSLR cameras make considerable noise while shooting: the moving of the mirror, the mechanical shutter and also the Auto Focus can be annoyingly loud. When using the electronic shutter of LUMIX G Cameras, the mirrorless system is considered noiseless thanks to the fast and silent AF-System and the lack of shutter noise. Silent shooting with LUMIX G opens areas of photography that are out of reach for other photographers.
Time Lapse
Beautiful sunsets, the moving tides or busy crowds – the timelapse function of LUMIX G7 opens up a world of possibilities for creative photography. Accessible easily within the camera menu, simply select the desired time period and frequency of shots and let the camera do the rest. Then export a movie easily using the built-in function and share with family and friends.
Unwire Your Creativity via WiFi
The connectivity features of LUMIX G7 expand the usability of your camera in many ways.
Remote control: the camera can be controlled by using the 'Panasonic Image App' on your smartphone or tablet device enabling you to view the image, set the focus, release the shutter from a distance or review photographs on the large screen of your tablet. or even share your images on social networks.
Easy Sharing: share your favourite moments easily by drag-and-drop on social networks like Facebook, Twitter or flickr using on your smartphone or tablet.
Geotagging: the LUMIX G7 knows exactly where it is by using the GPS log/tag of your smartphone or tablet. By geotagging your images, you will be able to have the information about where the picture was taken automatically attached to the image.
Expandability for Flexible Usage
The range of available lenses is a crucial decision factor in selecting the perfect camera system for your needs. LUMIX G currently offers a range of 23 fantastic lenses. You can choose from outstanding LEICA DG lenses, our high quality and incredibly compact LUMIX G 'X' lenses or additional standard lenses. Wherever your creativity takes you – it's easy to find the perfect lens.
Buy this product and get the following extras for free:
---
---
Extended warranties and insurance:
Additional warranty (2 years) - 59,99 €
Insurance (1 year) - 69,99 €
Insurance (2 years) - 109,99 €
Warranty & insurance (2 + 1 years) - 129,99 €
Choose a suitable extended warranty and insurance in checkout..
---
---
Blog posts mentioning this product:
17.3 × 13.0 mm
Four Thirds
4:3
3:2, 16:9, 1:1 aspect ratio available
200 – 25 600
Expandable to ISO 100
1/3 EV increments
Yes
Supersonic wave filter
Micro Four Thirds lenses
FourThirds lenses (with DMW-MA1 adapter)
None
Uses in-lens stabilization
TTL contrast detection AF
Single
Continuous
Flexible
Tracking
Manual
Yes
Can be locked by pressing shutter-release button halfway
Face/eye detection
Tracking
49 areas
1-area
Touch focus
TTL metering
1728-zone multi-pattern sensing system
Multi-segment (evaluative)
Center weighted average
Spot
3, 5 or 7 frames
±3 EV
1/3 or 2/3 EV increments
Electronically-controlled
Vertical-travel focal-plane shutter
Electronic shutter
Electronic front curtain shutter
1/4000 – 60 sec
1/16 000 – 60 sec
iAuto
Scene
Program
Aperture priority
Shutter priority
Manual
Creative Control
Single
Continuous (Super High)
Continuous (High)
Continuous (Medium)
Continuous (Low)
Self-timer 2 sec
Self-timer 10 sec
Still image continuous shooting
40 fps [Super high]
10 fps [High]
6 fps [Medium]
2 fps [Low]
RAW: up to 13 frames
JPEG: up to 100 frames
Auto
Daylight
Cloudy
Shade
Tungsten
Fluorescent
Flash
Color temperature set (2500K - 10000K)
Custom setting
3 frames in B/A or M/G axis
[4K UHD] 3840 × 2160 30p/25p
[FullHD] 1920 × 1080 60p/50p
[4K UHD] 3840 × 2160 24p
[FullHD] 1920 × 1080 60i/50i
[FullHD] 1920 × 1080 30p/25p
[FullHD] 1920 × 1080 24p
[HD] 1280 × 720 30p/25p
[VGA] 640 × 480 30p/25p
[4K UHD] 100 Mbps (VBR)
[FullHD] 28 Mbps
Integrated stereo microphone
AVCHD (Video: H.264/MPEG-4 AVC; Audio: Dolby Digital AC3 stereo)
MP4 (Video: H.264/MPEG-4 AVC; Audio: AAC-LC stereo)
Brightness (13 levels)
Contrast (13 levels)
Saturation (13 levels)
Red-green (21 levels)
Blue-yellow (21 levels)
SD
SDHC (UHS-II)
SDXC (UHS-II)
Auto
Flash on
Flash off
Slow sync
Rear curtain sync
Red-eye reduction
Flash exposure compensation
±3 EV
1/3 EV increments
Panasonic DMW-FL220E
Panasonic DMW-FL360E
Panasonic DMW-FL500E
Yes
ISO 518 standard hot shoe
AV out (NTSC/PAL)
microHDMI (Type D)
Remote controller interface
Via connected smartphone
Panasonic DMW-RSL1
DMW-BLC12 lithium battery
Weight (with battery and memory card)
Panasonic Lumix G VARIO 14-42mm f/3.5-5.6 II ASPH. / MEGA O.I.S.
Normal zoom lens
Lithium battery DMW-BLC12
Battery charger
USB cable
Shoulder strap
Body mount cover
Hot shoe cover
Hot shoe cover
Photopoint offers free shipping for orders over 59€ delivered to Estonia. Take a look in the tab "Delivery" for a more precise delivery estimate.
For this product you can select the desired delivery method at the shopping cart:
Photopoint store Pick-up

Place your order from Photopoint web store and pick your goods up from one of Photopoint`s brick and mortar stores. The delivery to Photopoint store is free even for orders less than 59€. You will be noticed by e-mail when your order is ready for pick-up.
The Photopoint stores are located in Tallinn and Tartu. See the exact locations from here.
Omniva parcel terminal
You can order the goods to one of the Omniva Parcel terminals. Choose the desired terminal at the shopping cart. As the shipment arrives to the selected terminal, you will be sent an SMS-notification with an unique code. Go to the terminal within a week, enter the code and take your package. It is as simple as that.
See Omniva Parcel terminal locations here.
SmartPOST parcel terminal
Did not find an Omniva terminal at suitable location? Try SmartPost. Choose the desired terminal at the shopping cart. As the shipment arrives to the selected terminal, you will be sent an SMS-notification with an unique code. Go to the terminal within a week, enter the code and take your package. This method actually works for all parcel terminals.
See SmartPOST parcel terminal locations here.
DPD parcel locker
Make sure you check out also the locations of DPD parcel lockers. These are located all over Estonia. The delivery is the same. As the shipment arrives to the selected locker, you will be sent an SMS with a unique code. Go to the locker, enter the code and take your package.
See DPD parcel locker locations here.
Smartpost Finland parcel terminal
SmartPOST Finland is the best way to order goods to Finland. These terminals work the same way as in Estonia. As the shipment arrives to the selected terminal in Finland, you will be sent an SMS-notification with an unique code. Go to the terminal, enter the code and take your package.
See SmartPOST Finland parcel terminal locations here.


Matkahuolto parcel service
Matkahuolto is easy way to order goods to Finland. These are located also in smaller Finnish towns. As the shipment arrives to the selected Matkahuolto outlet, you will be sent an SMS-notification or an e-mail. Go to the outlet, show your ID and take your package.
See Matkahuolto outlet locations here.
Omniva courier delivery
The courier will transport your goods from Photopoint straight to the provided address. The delivery will take place at workdays from 08:00 to 17:00. Hold your phone near you as the courier will call you prior to its arrival. Please make sure there is someone at the destination, eligible to receive the shipment.

If ordered through Photopoint online store the product will be delivered within 1-3 working days.
This product is available to try and buy from the following Photopoint retail stores:
Photopoint, Kristiine keskus: Endla 45, Tallinn
Photopoint, Ülemiste keskus: Suur-Sõjamäe 4, Tallinn
Photopoint, Rocca al Mare: Paldiski mnt 102, Tallinn
Photopoint, Kvartal: Riia 2, Tartu
Photopoint, Lõunakeskus: Ringtee 75, Tartu
NB! Retail store stock status is not in real time and does not consider reservations. For a detailed availability please contact the retail store.
Online orders may be delivered from another store. You will receive a notification when the goods are ready to be picked up.