Nikon D5600 body, black
67962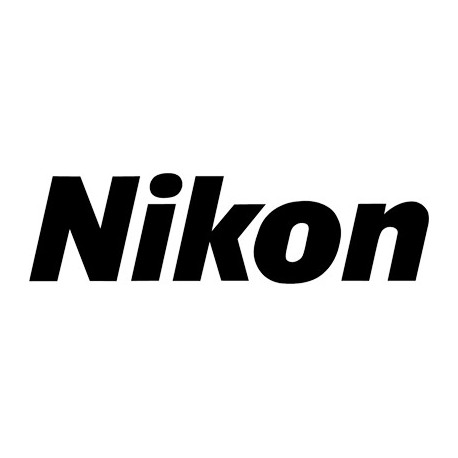 Addional discount of 3%
will be applied in shopping cart
Main info
24.2 megapixel DX format APS-C CMOS sensor
FullHD 1920 × 1080 50p video recording
3.2 inch Vari-angle LCD touchscreen
Sensor sensitivity up to ISO 25 600
Integrated WiFi, NFC and Bluetooth connectivity
Warning: Last items in stock!



Fire up your creative spirit with the constantly-connected D5600
The unexpected moment of beauty. The staged time-lapse movie that came off perfectly. Whether it's shadow play when the sun's high, or movies shot from intriguing angles, very little beats the thrill of creating something others appreciate.
Equipped with Nikon's powerful image technology, the D5600 is where the magic happens. This is a camera that gives power to your ideas. The range of legendary NIKKOR lenses at your disposal means you'll never run out of creative options. And Nikon's SnapBridge lets you sync photos to your smart device as you shoot, or easily transfer movies whenever you want.

Move the imagination: Nikon DSLR image quality
When you're the kind of photographer who sees what others miss, image quality is everything. Equipped with a large 24.2 megapixel DX-format image sensor, the D5600 is capable of sharply capturing fine textures and rendering images with superbly crisp detail. Your friends and followers will see exactly what you intended—shot after shot. An ISO range of 100-25600, and an expanded ISO sensitivity of 6400 in Night Landscape mode, ensures low-light scenes and difficult lighting situations are handled with ease. The EXPEED 4 image-processing engine boasts superior noise-reduction performance even at high ISOs. And with a wide range of interchangeable NIKKOR lenses at your disposal, images with stunning background blur and richly-toned contrasts are yours for the taking.

Too good not to share: stay connected with Snapbridge
Connect and inspire as you share your DSLR-quality images in seconds. Nikon's game-changing SnapBridge utilises Bluetooth® low energy technology¹ to open a constant connection between your D5600 and a compatible smart device. Connecting the camera to your smart device is simple. Once it's done, the camera can sync photos to your device as you shoot, without you having to reconnect each time. Every shot you take appears instantly on your phone or tablet, ready for sharing. And you can transfer movies manually whenever you want. SnapBridge connectivity even lets you use your smart device to shoot remotely. However you use SnapBridge, you can continue to use your smart device without interruption, and you don't need to worry about draining your camera's battery. Your perspective is unique: SnapBridge lets you share it right there in the moment.

A Nikon DSLR: when photography really feels like photography
The exceptionally portable D5600's faultless ergonomics make it easy to immerse yourself in the experience of photography. Create eye-catching compositions thanks to the high-quality optical viewfinder, which delivers an incredibly clear view through the lens—when you want to focus on your subject, shooting through the viewfinder lets you block out sunlight and distractions. You can also maintain a more stable hold on the camera when using a telephoto lens. The well-placed command dial and multi-selector make it easy to change settings as you shoot. And you can even use the touch Fn function to adjust settings via the large touchscreen without taking your eye away from the viewfinder. With a body that weighs just 415 g (approximately)², and a monocoque carbon-reinforced shell, this camera is lightweight and tough enough to take anywhere. From your latest travel odyssey to busy urban streets, once you curve your fingers around this camera's deep grip and start shooting you won't want to put it down.

Catch what you see, the way you see it: vari-angle touchscreen
Now you can shoot with a DSLR that sees the world like you do—even when you see it from a completely different angle. Simply flip, tilt, or rotate the large 8.1 cm (3.2 in) vari-angle touchscreen to compose perfect shots: you'll get a clear view whether the camera is up high, down low, or extended away from your body. You tap the touchscreen to focus and shoot, just like a smartphone. And you can use touch controls during viewfinder shooting or image playback. During viewfinder shooting, the touch Fn function offers an intuitive alternative to using the command dial or multi-selector: now you can select the focus point or adjust other important settings, like Aperture, Auto Sensitivity and more, via the large touchscreen. During image playback, a frame advance bar inherited from Nikon's professional D5 and D500 cameras lets you quickly scroll through images. And you can pinch to zoom in and quickly trim an image.

Miss nothing: speed and precision to capture every idea
When you notice everything, you want a camera that misses nothing. Whether you're in the midst of the action or shooting from a distance, the D5600's razor-sharp AF system will lock onto your subject and keep it in focus. The AF system's 39 focus points cover a wide area of the frame, and nine highly accurate cross-type sensors in the central area deliver enhanced accuracy. When you shoot in Live View, the camera's contrast-detect AF keeps you right on target. And when that perfect opportunist shot appears out of nowhere, this camera can shoot at a swift five frames per second to nail the moment with perfect precision.

Movies you'll be proud to share: D-Movie and time-lapse movie
Record smooth, finely detailed Full HD video clips you'll be proud to share. D-Movie enables recording at frame rates of up to 50p/60p. Continuous Live View autofocus (Full-time-servo AF mode) keeps your subjects sharp even when the action is fast. And if you shoot with an AF-P NIKKOR kit lens, footage will be practically free of drive noise thanks to the lens' built-in stepping motor. Time-Lapse Movie, inherited from Nikon's advanced DSLRs, transforms scenes of slow-moving clouds, or a crowded street, into dramatic high-speed sequences. And movies shot with the D5600 are easy to share via the camera's SnapBridge connection.

The artistic touch: in-camera creative tools
Maximize the impact of your photos and movies with a range of in-camera creative tools. Easily make every image express more with a range of special effects: you can preview your chosen effect in Live View, and adjust its intensity before you shoot. For even greater control over the look and feel of your images, shoot using Picture Controls to fine-tune settings like contrast and saturation. The Flat Picture Control makes it easier to perfect your movies in post-production. And you can even create and save a custom Picture Control for a characteristic that's all your own. A range of effects in the retouch menu lets you quickly heighten the atmosphere or change the mood of your photos in-camera. And SnapBridge connectivity means you can take advantage of your smartphone or tablet to continue the creative process using your favourite apps.

Nikkor lenses: legendary optical performance
The D5600 is compatible with the full range of DX-format Nikkor lenses. No matter how your photographer's eye sees the world, there's a Nikkor lens that shares your vision. Use a fast prime lens for beautiful background blur, a telephoto lens for distant subjects, or a wide-angle lens for dramatic composition. You can also shoot with a large selection of FX-format lenses.
Buy this product and get the following extras for free:
---
---
Extended warranties and insurance:
Additional warranty (2 years) - 89,99 €
Insurance (1 year) - 119,99 €
Insurance (2 years) - 199,99 €
Warranty & insurance (2 + 1 years) - 199,99 €
Choose a suitable extended warranty and insurance in checkout..
---
---
Blog posts mentioning this product:
100 – 25 600
1/3 EV increments
Primary color filter
No optical low-pass filter
Nikkor AF-S and AF-I lenses
Other G and D lenses (without AF)
AF lenses (IX NIKKOR and F3AF lenses) are not supported
AI-P lenses are not supported
Non-CPU lenses can be used in mode M without metering
None
Uses in-lens stabilization
Nikon Multi-CAM 4800DX sensor
TTL phase detection
Contrast detect autofocus in Live View mode
39
Including 9 cross-type sensors
Single
Continuous
Auto
Predictive focus tracking
Manual
Yes
Can be locked by pressing shutter-release button halfway (single-servo AF)
By pressing AE-L/AF-L button
Auto-area
Spot
9, 21 or 39 point dynamic-area
3D-tracking
Autofocus micro adjustment
TTL metering
2016-pixel RGB sensor
0 – 20 EV (matrix or center-weighted metering)
2 – 20 EV (spot metering)
3D color matrix metering II (type G and D lenses)
Color matrix metering II (other CPU lenses)
Center-weighted (weight of 75% given to 12-mm circle in center of frame)
Spot (meters 3.5-mm circle [about 2.5% of frame] center)
Yes
Assignable to AF/AE-L button through the menu
±5 EV
1/3 or 1/2 EV increments
1/3 or 1/2 EV increments
3 frames
Electronically-controlled
Vertical-travel focal-plane shutter
1/4000 – 30 sec
Bulb
Time (requires optional ML-L3 remote control)
1/3 EV increments
Auto
Scene
Program
Aperture priority
Shutter priority
Manual
Single
Continuous (High)
Continuous (Low)
Quiet shutter-release
Self-timer 2 sec
Self-timer 5 sec
Self-timer 10 sec
Self-timer 20 sec
Remote control (No delay)
Remote control (Quick response)
Bulb
Mirror lock-up
Interval timer
Still image continuous shooting
5 fps [High]
3 fps [Low]
Auto
Daylight
Cloudy
Shade
Fluorescent (7)
Tungsten
Flash
Manual
3 exposures in steps of 1
[FullHD] 1920 × 1080 60p/50p
[FullHD] 1920 × 1080 30p/25p
[FullHD] 1920 × 1080 24p
[HD] 1280 × 720 60p/50p
[VGA] 640 × 480 30p/25p
29 minutes 59 seconds
Up to 4GB file
Integrated stereo microphone
EXIF 2.3
DCF
DPOF
PictBridge
NEF
12 bit or 14 bit lossless compression
MOV (Video: H.264/MPEG-4 AVC; Audio: Linear PCM stereo)
Type B BriteView Clear Matte Mark VII
Quick-return half mirror
Transmission: reflection ratio of 40:60
Auto
Fill flash
Flash off
Slow sync
Rear curtain sync
Manual
Red-eye reduction
Flash exposure compensation
-3 – +1 EV
1/3 or 1/2 EV increments
External flashguns with i-TTL support
Flashguns with standard hot shoe in manual mode
Yes
ISO 518 standard hot shoe
Remote controller interface
Nikon remote release cord MC-DC2
Nikon wireless remote controller WR-R10
EH-5b AC Adapter; requires EP-5A Power Connector
Weight (with battery and memory card)
Lithium battery EN-EL14a
Battery charger MH-24
Camera strap AN-DC3
Body mount cover
DK-25 eyepiece cap
Photopoint offers free shipping for orders over 59€ delivered to Estonia. Take a look in the tab "Delivery" for a more precise delivery estimate.
For this product you can select the desired delivery method at the shopping cart:
Photopoint store Pick-up

Place your order from Photopoint web store and pick your goods up from one of Photopoint`s brick and mortar stores. The delivery to Photopoint store is free even for orders less than 59€. You will be noticed by e-mail when your order is ready for pick-up.
The Photopoint stores are located in Tallinn and Tartu. See the exact locations from here.
Omniva parcel terminal
You can order the goods to one of the Omniva Parcel terminals. Choose the desired terminal at the shopping cart. As the shipment arrives to the selected terminal, you will be sent an SMS-notification with an unique code. Go to the terminal within a week, enter the code and take your package. It is as simple as that.
See Omniva Parcel terminal locations here.
SmartPOST parcel terminal
Did not find an Omniva terminal at suitable location? Try SmartPost. Choose the desired terminal at the shopping cart. As the shipment arrives to the selected terminal, you will be sent an SMS-notification with an unique code. Go to the terminal within a week, enter the code and take your package. This method actually works for all parcel terminals.
See SmartPOST parcel terminal locations here.
DPD parcel locker
Make sure you check out also the locations of DPD parcel lockers. These are located all over Estonia. The delivery is the same. As the shipment arrives to the selected locker, you will be sent an SMS with a unique code. Go to the locker, enter the code and take your package.
See DPD parcel locker locations here.
Smartpost Finland parcel terminal
SmartPOST Finland is the best way to order goods to Finland. These terminals work the same way as in Estonia. As the shipment arrives to the selected terminal in Finland, you will be sent an SMS-notification with an unique code. Go to the terminal, enter the code and take your package.
See SmartPOST Finland parcel terminal locations here.


Matkahuolto parcel service
Matkahuolto is easy way to order goods to Finland. These are located also in smaller Finnish towns. As the shipment arrives to the selected Matkahuolto outlet, you will be sent an SMS-notification or an e-mail. Go to the outlet, show your ID and take your package.
See Matkahuolto outlet locations here.
Omniva courier delivery
The courier will transport your goods from Photopoint straight to the provided address. The delivery will take place at workdays from 08:00 to 17:00. Hold your phone near you as the courier will call you prior to its arrival. Please make sure there is someone at the destination, eligible to receive the shipment.

If ordered through Photopoint online store the product will be delivered within 1-3 working days.
This product is available to try and buy from the following Photopoint retail stores:
Photopoint, Kristiine keskus: Endla 45, Tallinn
Photopoint, Rocca al Mare: Paldiski mnt 102, Tallinn
Photopoint, Kvartal: Riia 2, Tartu
NB! Retail store stock status is not in real time and does not consider reservations. For a detailed availability please contact the retail store.
Online orders may be delivered from another store. You will receive a notification when the goods are ready to be picked up.