Panasonic Lumix DC-GH5 body
77017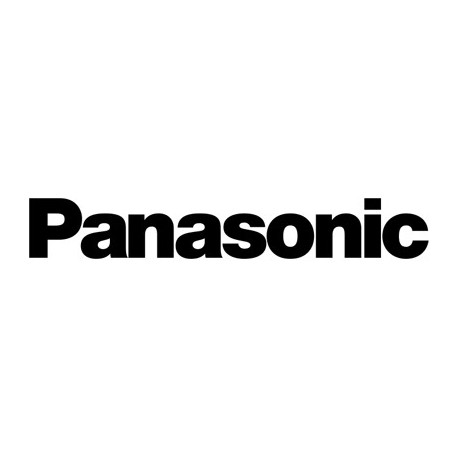 Main info
20.3 megapixel Four Thirds Live MOS sensor
3.2" vari-angle touchscreen, OLED viewfinder
4K UHD 3840 × 2160 60p video recording
Uncompressed 4K HDMI video output
Integrated WiFi/NFC/Bluetooth connectivity
Warning: Last items in stock!







Digital Live MOS sensor delivers the ultimate in Lumix image quality. World's first 4K/60P video recording support a professional workflow. 6K PHOTO lets you confidently capture moments otherwise left to chance. Explore new dimensions of photography and videography with the Lumix GH5.

20.3MP Pixel-Perfect Shooter
The Lumix GH5 packs a real punch with its high performance Digital Live MOS sensor sporting a 20.3 megapixels to achieve the ultimate picture quality in the history of Lumix G digital cameras. Together with the removal of the low-pass filter from the sensor, you can confidently capture the sharpest ever imagery with high dynamic range and artefact free. The Lumix GH5 is a camera of beauty created by you and crafted by Panasonic engineering.

Venus Engine Beauty
The marriage of an advanced Digital Live MOS sensor with the beautiful new Venus Engine 10 reproduces extraordinary colour detail and natural texture expression. Multipixel Luminance Generation and Intelligent Detail Processing renders intense brightness and contrast. The Three-Dimensional Colour Control with rich colours from dark to bright shades and high-precision Multi Process NR makes your images pop. Video users will be impressed with the improved performance in perceptual dynamic range at high ISO sensitivity settings.

Got the Shakes? Eliminate blur at any setting
Its difficult to handhold a camera at the best of times. Thanks to the 5-axis Dual I.S. (Image Stabiliser) 2 intelligent compensation comes to your aid. This is the equivalent to 5 doublings of exposure duration meaning you can use a 5-stop slower shutter speed up to tele-end.
The Lumix GH5 eliminates shake in both body and lens from wide-angle to tele-end. It also works in both photo and video recording, including 4K video. The astonishing power of the 5-axis Body I.S. corrects shake for all lenses, including classic lenses not equipped with O.I.S.

World 1st 4K 60p/50p Smooth Quality Video
The Lumix GH5 takes professional shooting performance to another level with high-precision, silky smooth 4K 60p/50p (QFHD 4K: 3840 x 2160 / MOV or MP4) video recording capability. Faster frame rates mean excellent motion compensation plus you can slow down footage inside your video editing timeline without losing detail. You also achieve perfect panning control and a suppression of the rolling shutter effect as seen in lesser frame rates.

World 1st 4:2:2 10-bit Internal Recording
The Lumix GH5 brings game changing internal 4:2:2 10-bit 4K video recording. For example, 10-bit will render all the subtleties of graduated skies and sunsets without the banding so prone to 8-bit. The power of having film creation capabilities inside the camera sets a new precedent in guerilla style filmmaking, also you can record 4:2:2 10-bit to SD card whilst simultaneously feeding the live signal thru a full-size HDMI port connected to an external monitor or recorder. 4:2:2 10-bit recording enables faithful colour and grading fidelity with over a billion colours and four times the tonality of 8-bit to match professional intent.

Ultra Fast Motion Detection & Focus
Panasonic's innovative DFD (Depth From Defocus) technology is constantly evolving and its just got even better. DFD allows the Lumix GH5 to calculate focal lens movement by comparing depth of field values of two images at incredibly high speed. By combining the AF drive with a maximum read speed of 480 fps, the LUMIX GH5 can achieve ultra-high-speed Auto Focus in up to 0.05 seconds and 9 fps burst shooting with AFC. A newly adopted motion detector accurately tracks fast moving subjects, and enables smooth 4K PHOTO/VIDEO & 6K PHOTO recording.

Splash/Dust/Freezeproof Rugged Design
The Lumix GH5 is built to withstand even heavy use out in the field. It is freezeproof down to -10-degrees in addition to splash/dustproof construction thanks to weather sealing on every joint, dial, and button. A magnesium alloy full diecast armour frame makes the body lightweight yet durable while bringing ruggedness to the compact size. This camera can go everywhere you can.

3,680k-dot, Large OLED LVF
A super high-resolution 3,680k-dot OLED LVF (Live View Finder) brings gorgeous visibility and makes for perfect framing even under direct sunlight. A high 0.76x magnification (35mm camera equivalent) makes it easy to see image detail, your settings and icons, and, the long
eye point distance of 21mm is excellent for people who wear spectacles. Best of all, the OLED LVF ensures your pictures match up to exactly how you intended them.
Buy this product and get the following extras for free:
---
---
Extended warranties and insurance:
Additional warranty (2 years) - 129,99 €
Insurance (1 year) - 199,99 €
Insurance (2 years) - 339,99 €
Warranty & insurance (2 + 1 years) - 329,99 €
Choose a suitable extended warranty and insurance in checkout..
---
---
17.3 × 13.0 mm
Four Thirds
4:3
3:2, 16:9, 1:1 aspect ratio available
200 – 25 600
Expandable to ISO 100
1/3 EV increments
Yes
Supersonic wave filter
Micro Four Thirds lenses
FourThirds lenses (with DMW-MA1 adapter)
TTL contrast detection AF
Single
Continuous
Flexible
Manual
Focus Peaking
Focus magnification
Yes
With AF-L/AE-L button
Face/eye detection
Tracking
225 Area
1-area
Touch focus
Spot
1728-zone multi-pattern sensing system
TTL metering
Multi-segment (evaluative)
Center weighted average
Spot
Yes
With AE-L/AF-L button
±3 EV
1/3, 1/2 or 1 EV increments
3, 5 or 7 frames
Vertical-travel focal-plane shutter
Electronic first curtain and mechanical second curtain shutter
Electronic front curtain shutter
1/8000 – 60 sec
1/16 000 – 1 sec (electronic shutter)
iAuto
Scene
Program
Aperture priority
Shutter priority
Manual
User (3)
Single
Continuous
Self-timer 2 sec
Self-timer 10 sec
Interval timer
Still image continuous shooting
30 fps [Electronic shutter]
12 fps
9 fps
Auto
Daylight
Cloudy
Shade
Tungsten
Flash
Fluorescent
White set (4)
Color temperature set (2500K - 10000K)
3 frames in B/A or M/G axis
[4K cin] 4096 × 2160 24p
[4K UHD] 3840 × 2160 60p/50p
[FullHD] 1920 × 1080 60p/50p
[4K UHD] 3840 × 2160 30p/25p
[4K UHD] 3840 × 2160 24p
[FullHD] 1920 × 1080 30p/25p
[FullHD] 1920 × 1080 24p
Integrated stereo microphone
10 bit uncompressed
YCbCr 4:2:2
Brightness
Contrast
Saturation
SD
SDHC
SDHC (UHS-I)
SDHC (UHS-II)
SDXC
SDXC (UHS-I)
SDXC (UHS-II)
3.5 mm headphones out
3.5 mm microphone input
Remote controller interface
Via connected smartphone
Panasonic DMW-RSL1
WiFi IEEE 802.11 a/b/g/n/ac
Weight (with battery and memory card)
Lithium battery DMW-BLF19
Battery charger
Body mount cover
Hot shoe cover
USB cable
Shoulder strap
5025232859191
5025232859207
Photopoint offers free shipping for orders over 59€ delivered to Estonia. Take a look in the tab "Delivery" for a more precise delivery estimate.
For this product you can select the desired delivery method at the shopping cart:
Photopoint store Pick-up

Place your order from Photopoint web store and pick your goods up from one of Photopoint`s brick and mortar stores. The delivery to Photopoint store is free even for orders less than 59€. You will be noticed by e-mail when your order is ready for pick-up.
The Photopoint stores are located in Tallinn and Tartu. See the exact locations from here.
Omniva parcel terminal
You can order the goods to one of the Omniva Parcel terminals. Choose the desired terminal at the shopping cart. As the shipment arrives to the selected terminal, you will be sent an SMS-notification with an unique code. Go to the terminal within a week, enter the code and take your package. It is as simple as that.
See Omniva Parcel terminal locations here.
SmartPOST parcel terminal
Did not find an Omniva terminal at suitable location? Try SmartPost. Choose the desired terminal at the shopping cart. As the shipment arrives to the selected terminal, you will be sent an SMS-notification with an unique code. Go to the terminal within a week, enter the code and take your package. This method actually works for all parcel terminals.
See SmartPOST parcel terminal locations here.
DPD ParcelShop
Make sure you check out also the locations of DPD ParcelShops. These are located also in smaller Estonian towns. The delivery is the same. As the shipment arrives to the selected ParcelShop, you will be sent an SMS-notification. Go to the terminal, show your ID and take your package.
See DPD ParcelShop locations here.
Smartpost Finland parcel terminal
SmartPOST Finland is the best way to order goods to Finland. These terminals work the same way as in Estonia. As the shipment arrives to the selected terminal in Finland, you will be sent an SMS-notification with an unique code. Go to the terminal, enter the code and take your package.
See SmartPOST Finland parcel terminal locations here.


Matkahuolto parcel service
Matkahuolto is easy way to order goods to Finland. These are located also in smaller Finnish towns. As the shipment arrives to the selected Matkahuolto outlet, you will be sent an SMS-notification or an e-mail. Go to the outlet, show your ID and take your package.
See Matkahuolto outlet locations here.
Omniva courier delivery
The courier will transport your goods from Photopoint straight to the provided address. The delivery will take place at workdays from 08:00 to 17:00. Hold your phone near you as the courier will call you prior to its arrival. Please make sure there is someone at the destination, eligible to receive the shipment.

If ordered through Photopoint online store the product will be delivered within 1-3 working days.
This product is available to try and buy from the following Photopoint retail stores:
Photopoint, Kristiine keskus: Endla 45, Tallinn
Photopoint, Ülemiste keskus: Suur-Sõjamäe 4, Tallinn
Photopoint, Lõunakeskus: Ringtee 75, Tartu
NB! Retail store stock status is not in real time and does not consider reservations. For a detailed availability please contact the retail store.
Online orders may be delivered from another store. You will receive a notification when the goods are ready to be picked up.