DJI Mavic 2 Zoom
107688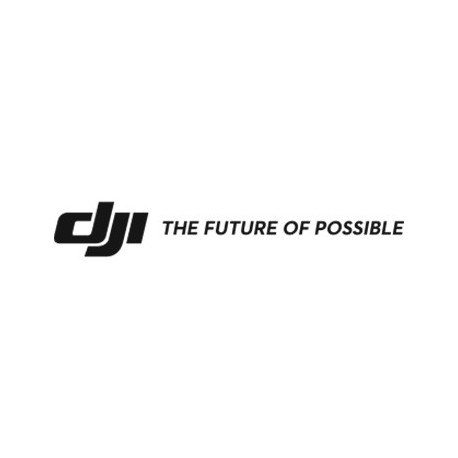 Main info
2× (24-48mm) optical zoom camera
12-megapixel 1/2.3" CMOS sensor
4K UHD 3840 × 2160 30p video recording
Up to 31 minutes flight time
Easy to fly, improved intelligent flight system
Powered by a 1/2.3-inch 12-megapixel sensor with up to 4x zoom, including a 2x optical zoom (24–48 mm), 4 the Mavic 2 Zoom is all about dynamic perspectives. Capture everything from wide angle to mid-range shots for even more creative options.

More Expressive Mid-Range Shots
Compared to a 24mm wide angle lens, the 48mm telephoto lens compresses your perspective, enhancing the parallax effect for a classic cinematic look. 4 Now a whole new world of aerial photography is open to explore with even more epic, cinematic shots.

A Worry-Free Way to Find a View
When shooting Full HD video, 4x lossless zoom (including 2x optical zoom) gives you a closer view of faraway subjects, making unique scenes more accessible to capture at a distance. This option also helps you maintain a safer distance from buildings, vehicles, animals, and people.

Quick and Accurate Focus
Hybrid autofocus on the Mavic 2 Zoom combines phase and contrast detection for higher focus accuracy with an increased focus speed of up to 40% more than before. The autofocus tracking system makes subjects appear clear and sharp when zooming in and out.

Zoom During Flight
Dolly Zoom is a new QuickShot for the Mavic 2 Zoom, offering an otherworldly perspective in a fully-integrated drone. Dolly Zoom automatically adjusts focus when flying, adding an intense, warping visual effect to your video. When flying manually, you can also set proper focus speed values for even more creative shot options.

Super Resolution Photos
The Mavic 2 Zoom also has a brand new Super Resolution feature – an asset when capturing the vivid details your landscape photography deserves. When taking a picture with a 24 mm equivalent field-of-view, 4 the camera will capture and patch nine photos with its telephoto lens, resulting in a 48-megapixel super resolution photo. Compared to ordinary panoramas, the super resolution photos retain the original look of the shooting targets with a more accurate composition.

Hyperlapse
Say goodbye to complicated post-processing. With Hyperlapse, the aircraft shoots stable aerial shots and processes them automatically, enabling you to create professional-looking timelapses with a simple tap of a button, which you can share to social media immediately. Save a flight path in Task Library to fly the Mavic 2 through the path whenever you feel like it. JPEG and RAW photos can be simultaneously saved on a microSD card, leaving more room for post editing.

Enhanced HDR Photos
The Mavic 2 also supports enhanced HDR photos, an improved technique that blends a sequence of photos for ghost-free high dynamic range, offering increased image clarity while avoiding unwanted artificial effects.

HyperLight
Brighten up your world with HyperLight, a low-light setting designed to enhance your images while reducing noise significantly.

H.265 Codec for Higher Image Quality
Both editions record 4K video at higher bitrates with advanced H.265 compression. Videos in H.265/HEVC codec maintain 50% more information than videos in H.264/AVC, creating high-quality videos with better-preserved details.

OcuSync 2.0 Video Transmission System
OcuSync 2.0 video transmission performance is greatly enhanced with improvements made to communication distance, video quality and anti-interference, offering you unprecedented control.

Powerful, Yet Safe
After countless hours of research and testing, the Mavic 2 has been optimally redesigned to increase propulsion, lower power consumption, and reduce noise. These subtle yet powerful improvements, along with an improved FlightAutonomy system, offer a smoother, quieter flight for greater discretion and safety.

Omnidirectional Obstacle Sensing
FlightAutonomy has been upgraded to include Omnidirectional Obstacle Sensing. For the first time in a DJI drone, obstacle sensors appear on all sides of the aircraft for greater safety during flight.

ActiveTrack 2.0
Previously, ActiveTrack mainly relied on 2D images from the main camera to track a subject. Now with ActiveTrack 2.0, the Mavic 2 maps a 3-dimensional view of the surrounding environment through the main camera and forward dual vision sensors for greater recognition and accuracy. Trajectory prediction algorithms help to maintain tracking when your subject is blocked by an obstruction temporarily. In open and unobstructed environments, the Mavic 2 can track fast moving subjects like cars and boats at speeds of up to 72 kph. When tracking a target, the Mavic 2 can plan a flight path on its 3D map. It will sense, recognize, and avoid obstacles in front of and behind the aircraft, all while shooting your target without interruption.
Buy this product and get the following extras for free:
---
---
Hovering accuracy (GPS mode)
Vertical: ±10 cm
Horizontal: ±30 cm
Maximum wind speed resistance
Omnidirectional Obstacle Sensing
Pitch: -90° – 30°
Pan: -75° – 75°
Tilt: -135° – 45°
Pan: -100° – 100°
MP4 / MOV (MPEG-4 AVC/H.264, HEVC/H.265)
[4K UHD] 3840 × 2160 30p/25p
[4K UHD] 3840 × 2160 24p
[2.7K] 2688 × 1512 60p/50p
[2.7K] 2688 × 1512 30p/25p
[FullHD] 1920 × 1080 120p
[FullHD] 1920 × 1080 60p/50p
[FullHD] 1920 × 1080 30p/25p
[FullHD] 1920 × 1080 24p
Single
Continuous
Exposure bracketing
Interval timer
Focal length (35mm camera equivalent)
Memory Card
Internal memory
8 GB internal memory
microSD
microSDHC
microSDHC (UHS-I)
microSDXC
microSDXC (UHS-I)
2.400 – 2.483 GHz
5.725 – 5.850 GHz
Transmitting distance (outdoor and unobstructed)
FCC: 8000 m
CE: 5000 m
Maximum mobile device width
Intelligent Flight Battery
Surface with clear pattern and adequate lighting (Lux > 15)
Droon
Remote controller
Battery
Battery charger
3× propeller pairs (12 total)
RC cable (Lightning)
RC cable (microUSB)
RC cable (USB-C)
Gimbal clamp
USB-C cable
USB adapter
Control sticks pair
1920 × 1080 30p
Depending on conditions and mobile device
Suitable operating systems
iOS 9.0 or later
Android 4.4 or newer
6958265174452
190021320567
Photopoint offers free shipping for orders over 59€ delivered to Estonia. Take a look in the tab "Delivery" for a more precise delivery estimate.
For this product you can select the desired delivery method at the shopping cart:
Photopoint store Pick-up

Place your order from Photopoint web store and pick your goods up from one of Photopoint`s brick and mortar stores. The delivery to Photopoint store is free even for orders less than 59€. You will be noticed by e-mail when your order is ready for pick-up.
The Photopoint stores are located in Tallinn and Tartu. See the exact locations from here.
Omniva parcel terminal
You can order the goods to one of the Omniva Parcel terminals. Choose the desired terminal at the shopping cart. As the shipment arrives to the selected terminal, you will be sent an SMS-notification with an unique code. Go to the terminal within a week, enter the code and take your package. It is as simple as that.
See Omniva Parcel terminal locations here.
SmartPOST parcel terminal
Did not find an Omniva terminal at suitable location? Try SmartPost. Choose the desired terminal at the shopping cart. As the shipment arrives to the selected terminal, you will be sent an SMS-notification with an unique code. Go to the terminal within a week, enter the code and take your package. This method actually works for all parcel terminals.
See SmartPOST parcel terminal locations here.
DPD ParcelShop
Make sure you check out also the locations of DPD ParcelShops. These are located also in smaller Estonian towns. The delivery is the same. As the shipment arrives to the selected ParcelShop, you will be sent an SMS-notification. Go to the terminal, show your ID and take your package.
See DPD ParcelShop locations here.
Smartpost Finland parcel terminal
SmartPOST Finland is the best way to order goods to Finland. These terminals work the same way as in Estonia. As the shipment arrives to the selected terminal in Finland, you will be sent an SMS-notification with an unique code. Go to the terminal, enter the code and take your package.
See SmartPOST Finland parcel terminal locations here.


Matkahuolto parcel service
Matkahuolto is easy way to order goods to Finland. These are located also in smaller Finnish towns. As the shipment arrives to the selected Matkahuolto outlet, you will be sent an SMS-notification or an e-mail. Go to the outlet, show your ID and take your package.
See Matkahuolto outlet locations here.
Omniva courier delivery
The courier will transport your goods from Photopoint straight to the provided address. The delivery will take place at workdays from 08:00 to 17:00. Hold your phone near you as the courier will call you prior to its arrival. Please make sure there is someone at the destination, eligible to receive the shipment.

If ordered through Photopoint online store the product will be delivered within 1-3 working days.
This product is available to try and buy from the following Photopoint retail stores:
Photopoint, Kristiine keskus: Endla 45, Tallinn
Photopoint, Ülemiste keskus: Suur-Sõjamäe 4, Tallinn
Photopoint, Rocca al Mare: Paldiski mnt 102, Tallinn
Photopoint, Kvartal: Riia 2, Tartu
Photopoint, Lõunakeskus: Ringtee 75, Tartu
NB! Retail store stock status is not in real time and does not consider reservations. For a detailed availability please contact the retail store.
Online orders may be delivered from another store. You will receive a notification when the goods are ready to be picked up.