Customer support every day 9-21:00 Toll free hotline: 800 3686

Toll free hotline 9-21:00 800 3686 Stores
Candy Washing machine GVW 596LWC-S Front load
5-140336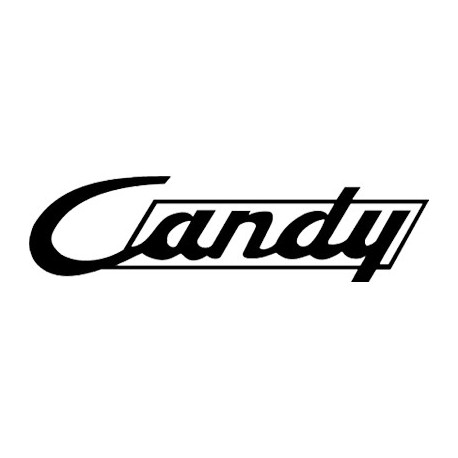 Main info
Candy Washing machine GVW 596LWC-S Front loading, Washing capacity 9 kg, Drying capacity 6 kg, 1500 RPM, A, Depth 60 cm, Width 60 cm, White, Drying system, LED, Display Dimensions
Product has been archived
Candy Washing machine GVW 596LWC-S Front loading, Washing capacity 9 kg, Drying capacity 6 kg, 1500 RPM, A, Depth 60 cm, Width 60 cm, White, Drying system, LED, Display
| | |
| --- | --- |
| Dimensions | 850 x 600 x 600 mm |
| Energy Consumption (kWh/yr) | ~234kWh |
| Capacity (kg) | 9 kg |
| Dryer capacity (kg) | 6 kg |
| Spin speed (RPM) | 1500 RPM |
| Variable spin speed | + |
| Drying system | Yes |
| Display type | LED |
| Producer product name | GVW 596LWC-S |
| Producer product family | Washing machine |
| Device type | Front loading |
| Net weight | 72 kg |
| Gross weight | 75 kg |
| Direct drive | No |
| Noise level (wash) | 57 dB |
| Maximum weight (capacity) | 9 kg |
| Other features | FUZZY LOGIC optimization algorythm;Remaining time display; |
| Number of programs | 16 |
| Minimum spin speed | 1500 RPM |
| Warranty | 24 month(s) |
| Display | Yes |
| Power | 1800 W |
| Height | 85 cm |
| Functions | Delay start (up to 23h) |
| Rotational speed | 1500 RPM |
| Annual energy consumption | ~234 kWh |
| Loading type | Front-load |
| Annual energy consumption washing | 234 kWh |
| Temperature | Controlable °C |
| Spin-drying class | A |
| Type | Free standing |
| Dimensions (WxDxH) | 850 x 600 x 600 mm mm |
| Energy efficiency class | A |
| Energy consumption washing & drying per cycle | 6.12 kWh |
| Noise level (spin) | 80 dB |
| Noise level (drying) | 61 dB |
| Built-in display | Yes |
| Adjustable spin speed | Yes |
| Annual energy consumption washing & drying | 1224 kWh |
| Depth | 60 cm |
| Control type | Buttons, Rotary |
| Washing capacity | 9 kg |
| Current | 10 A |
| Case design | Freestanding |
| Annual water consumption washing & drying | 26000 L |
| Drying capacity | 6 kg |
| Maximum spin speed | 1500 RPM |
| Washing class | A |
| Door hinge | Left |
| Package weight | 75 kg |
| Delayed start timer | Yes |
| Weight | 73 kg |
| Colour of product | White |
| Width | 60 cm |
| Viewing window | Yes |
| Delay start (max) | 24 h |
| Weight | 75 kg |
| Color | White |
| Display | LED |
| Water consumption washing & drying per cycle | 130 L |
| Annual water consumption washing | 13600 L |
| Washing programs | Blouse/shirt, Delica |
| Temperature (°C) | Controlable |
| Programmes | 16 |
| Functions | Delay start (up to 23h) |
| Type | Washing machine / Dryer (front loading) |
| Power | 1800 W |
| Features | FUZZY LOGIC optimization algorythm; Remaining time display; |
| Spin Efficiency Class | A |
| Washing Performance Class | A |
| Energy Class | A |
| Noise Level Washing Cycle dB (A) | 57 dB |
| Noise Level Spinning Cycle dB (A) | 80 dB |
| Control System | Electronic |
Photopoint offers free shipping for orders over 69 € delivered to Estonia. Take a look in the tab "Delivery" for a more precise delivery estimate.
For this product you can select the desired delivery method at the shopping cart:
Photopoint store Pick-up

Place your order from Photopoint web store and pick your goods up from one of Photopoint`s brick and mortar stores. The delivery to Photopoint store is free even for orders less than 69 €. You will be noticed by e-mail when your order is ready for pick-up.
The Photopoint stores are located in Tallinn and Tartu. See the exact locations from here.
Omniva courier delivery
The courier will transport your goods from Photopoint straight to the provided address. The delivery will take place at workdays from 08:00 to 17:00. Hold your phone near you as the courier will call you prior to its arrival. Please make sure there is someone at the destination, eligible to receive the shipment.