Customer support every day 9-21:00 Toll free hotline: 800 3686

Toll free hotline 9-21:00 800 3686 Stores
AEG, 8 kg, sügavus 64 cm - Pesukuivati
76-T8DBG48S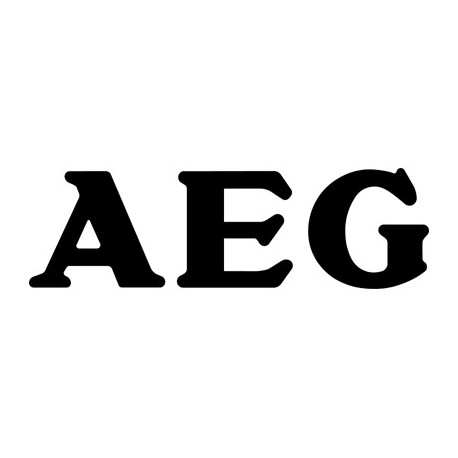 Main info
RIIETE LÄBIMÕELDUD HOOLDUS AEG unikaalse AbsoluteCare® süsteemi programmid juhivad kuivati trumlipöördeid ja temperatuuri väga hoolikalt. Sarnaselt lamekuivatusele hoitakse villaseid esemeid trumlis paigal. Õueriiete kuivatamisel kasutatakse kindlat
Product has been archived
RIIETE LÄBIMÕELDUD HOOLDUS
AEG unikaalse AbsoluteCare® süsteemi programmid juhivad kuivati trumlipöördeid ja temperatuuri väga hoolikalt. Sarnaselt lamekuivatusele hoitakse villaseid esemeid trumlis paigal. Õueriiete kuivatamisel kasutatakse kindlat temperatuuri, et säilitada nende veekindlaid omadusi. Kõigi materjalide puhul rakendatakse põhjalikuks kuivatamiseks sobivaid pöördeid ja temperatuuri, tagades sel moel ka riiete hea kvaliteedi ja välimuse.

TURVALISED MADALAD TEMPERATUURID
Võrreldes tavaliste trummelkuivatitega eemaldab AEG SensiDry tehnoloogia riietest niiskuse poole madalamate temperatuuride juures ilma kuivatusaega oluliselt pikendamata. Nii kaitstakse riideid ebavajaliku kuumuse eest. Sel moel säilitavad esemed pikema aja jooksul oma värske välimuse. Ning madala temperatuuri kasutamine säästab ka energiat.

SÄÄSTAB AEGA JA ENERGIAT – IGA PÄEV
AEG kuivatites kasutatav ProSense® tehnoloogia kasutab täiustatud niiskus- ja temperatuuriandureid, mis valivad kuivatusaja ja energiatarbimise vastavalt pesu kogusele – olgu siis tegu igapäevase või terve nädala pesuga. See säästab aega ja energiat ning kaitseb sinu igapäevaseid lemmikriideid liigse kulumise eest.

TÕHUS JA MURETU FILTER
Ülimalt efektiivne, käepärane ja hõlpsalt puhastatav ÖKOFlow Filter System kuulub vaid AEG kuivatite juurde. Tavalistel kuivatitel on mitu filtrit. Kui sa neid kõiki korralikult ei puhasta, kasvab energiatarbimine. AEG masinad kuivatavad kogu pesu edukalt vaid ühe filtri abil, tehes seda efektiivselt ja energiatõhusalt.

LÜHEMAD KUIVATUSTSÜKLID, PAREM HOOLDUS
Tänu täiustatud õhuvoolahendusele kuivatavad AEG kuivatid riideid märksa kiiremini ja tõhusamalt kui tavalised soojuspumbaga kuivatid. Nii tagatakse riiete parem hooldus ka lühemate kuivatustsüklite puhul.
| | |
| --- | --- |
| Tootja | AEG |
| Värvus | valge |
| Displei | LCD |
| Kuivati tüüp | Soojuspump |
| Energiaklass | A++ |
| Kondenseerimise tõhusus | B |
| Eriomadused | kuivati saab aru, millal riided on kuivatatud soovitud tasemeni, vahetatav uksepoolsus |
| Lisakuivatusprogrammid | ajamääratlusega kuivatusprogrammid |
| Valmistatud | Poola |
| Paigaldusmeetod | Eraldiseisev |
| Ukse käelisus | Vasaku käega avanev |
Photopoint offers free shipping for orders over 69 € delivered to Estonia. Take a look in the tab "Delivery" for a more precise delivery estimate.
For this product you can select the desired delivery method at the shopping cart:
Photopoint store Pick-up

Place your order from Photopoint web store and pick your goods up from one of Photopoint`s brick and mortar stores. The delivery to Photopoint store is free even for orders less than 69 €. You will be noticed by e-mail when your order is ready for pick-up.
The Photopoint stores are located in Tallinn and Tartu. See the exact locations from here.
Omniva courier delivery
The courier will transport your goods from Photopoint straight to the provided address. The delivery will take place at workdays from 08:00 to 17:00. Hold your phone near you as the courier will call you prior to its arrival. Please make sure there is someone at the destination, eligible to receive the shipment.