Customer support every day 9-21:00 Toll free hotline: 800 3686

Toll free hotline 9-21:00 800 3686 Stores
AEG built-in induction hob IKB64413IB
76-IKB64413IB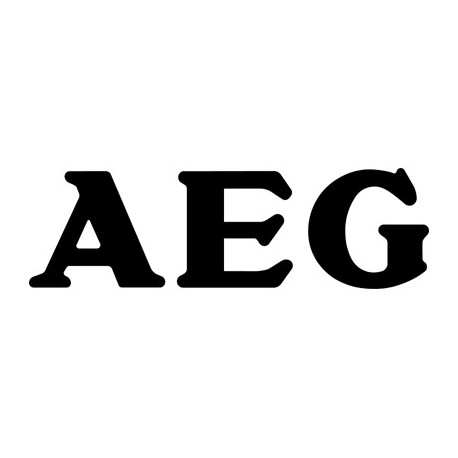 Main info
Toidu valmistamisel puhas Kuna pind poti ümbruses jääb jahedaks, saab tekkivad pritsmed hõlpsasti eemaldada. Miski ei kõrbe kinni ning mustus ei jää peitu. Nii on pliidi pinda lihtne puhtana hoida - ka toidu valmistamise ajal. Hob2Hood tehnoloogia p
Toidu valmistamisel puhas
Kuna pind poti ümbruses jääb jahedaks, saab tekkivad pritsmed hõlpsasti eemaldada. Miski ei kõrbe kinni ning mustus ei jää peitu. Nii on pliidi pinda lihtne puhtana hoida - ka toidu valmistamise ajal.

Hob2Hood tehnoloogia puhtusest lõhnava köögi jaoks
Kui Hob2Hood ühendussüsteemi kasutatakse koos sama integreeritud kaugjuhtimisfunktsiooni rakendava õhupuhastiga, lülitab pliit õhupuhasti valgustuse ja ventilaatori automaatselt sisse ja reguleerib neid vastavalt valitud kuumusele ja toiduvalmistamise intensiivsusele.
| | |
| --- | --- |
| Eriomadused | Hob2Hood-funktsioon, keedunõu detektor, automaatne kiirkuumutus, nupulukustus, väljalülitatav helisignaal, üleslugev taimer, ökotaimer, booster |
| Värvus | must |
| Servad | Lõigatud serv 90° |
| Tootja | AEG |
| Pliidiplaadi tüüp | Induktsioon |
| Pliidiplaadi juhtimine | Pliidiplaadilt juhitav |
| Tüüp | Induktsioon |
| Läbimõõt | 21 cm |
| Tüüp | Induktsioon |
| Läbimõõt | 14,5 cm |
| Tüüp | Induktsioon |
| Läbimõõt | 18 cm |
| Tüüp | Induktsioon |
| Läbimõõt | 17 x 26,5 cm |
---
Extended warranties and insurance:
Additional warranty (3 years) - 59,99 €
Choose a suitable extended warranty and insurance in checkout..
---
Photopoint offers free shipping for orders over 59€ delivered to Estonia. Take a look in the tab "Delivery" for a more precise delivery estimate.
For this product you can select the desired delivery method at the shopping cart:
Photopoint store Pick-up
Place your order from Photopoint web store and pick your goods up from one of Photopoint`s brick and mortar stores. The delivery to Photopoint store is free even for orders less than 59€. You will be noticed by e-mail when your order is ready for pick-up.
The Photopoint stores are located in Tallinn and Tartu. See the exact locations from here.
Omniva courier delivery
The courier will transport your goods from Photopoint straight to the provided address. The delivery will take place at workdays from 08:00 to 17:00. Hold your phone near you as the courier will call you prior to its arrival. Please make sure there is someone at the destination, eligible to receive the shipment.

The product can only be ordered from our online store and it takes from 2-4 working days for delivery within Estonia.